Welcome to my

page on eBay. I became a member in 1999 and started off with only buying items. Gradually, I found that there was more than just buying so I started selling items on eBay. I sell almost everything, e.g. books, clothings, stationery, shoes, designer items, etc... There are good and bad times when it comes to doing business on eBay. I have learnt a lot of lessons since then. I pride myself in honesty when doing business with people because it is very important to gain trust from them. So, when you bid on my items, rest assured you will get the item exactly the way I have described it.


This is because I purchased them at their authorized retailers and boutiques. I do not sell fake items because I do not use or buy them. I would rather pay more for authentic items because of the quality and durability. It is not worth it to pay a lot of money for a fake item. Although I agree that it is quite difficult sometimes to justify the authenticity of an item by its pictures. I have received many e-mails from people who were asking for help to idenfity the authenticity of the item they were interested in bidding. Some of them were cheated before into buying fake items and were quite afraid of making the same mistake again.
How to find out if an item is authentic or not? Well, there is unfortunately no way to do that unless you have the item in your hand. By then, it will be much too late. The best thing you can do is to check the seller's feedback, get to know the seller and ask questions if you doubt about something. You can also try to take a closer look at the pictures provided and ask for more pictures from the seller if it is possible. Alternatively, stick to the seller from whom you bought a luxury item before.
Most people think that counterfet items come from Asia and Canada. They are WRONG. Nowadays, counterfeit items are everywhere and they do not just come from Asia and Canada. The best advice I can give is know the seller, know the item you are bidding, ask professional help from people who are familiar with that brand.


Apart from collecting Hermés, I love collecting other things as well. I am an avid collector of Barbara Cartland's books and Winnie the Pooh J... Most of the Winnie the Pooh items in my collection are from Japan. They are so cute and you cannot resist them! Bean bags, plushes, mugs, stationery, everything... You name it. I am sure you can tell by viewing this webpage that I am indeed a Pooh lover. 'There is always a child in you'... Ha! My Barbara Cartland's books collection is growing too. I am still looking for the titles that I do not have so I can add them up to my collection. Sometimes you will see her extra copies up for auction.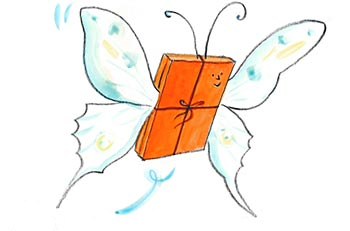 I have created a special webpage for my passion in Hermés leather goods and accessories J. If you have time to spare, you are welcome to have a quick browse. It will give you a little background in history of Hermés fashion from how this family-owned business started until it becomes an international status symbol. Apart from that, I have also written some tips on how to spot fake Hermés bags and accessories.
Thank you for visiting my

page and hope to do business with you soon. Good luck with your bids.