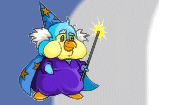 Site Awards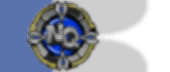 Welcome to the world of NeoQuest! Each of your pets may play their own game of NeoQuest -- simply change your active pet, and you will access their personal game. Your pet will appear in the shape of a Lupe to play the game. The goal of NeoQuest is... well, you'll have to discover that for yourselves, but suffice to say that there is evil that must be defeated!
We have tried our best to give you all details to play Neoquest, let us know if you want more details on any level or about anything & we'll try our best to give all the possible details!
Currently we are looking for more then one Strategy Guides (either a complete guide or any part of game like Dank Caves, Jungle Ruins, etc...). Means Guides for Normal, Evil & InSane games. Please send us your OWN guide. All information will be posted by the name of there respective submitters.
NOTE: We'll NOT update any stealed information or if proved stolen after, we'll promptly delete it from the site. We hope you all can understand it. Thanks!

News and Updates...

Another Update!
Weapons/Armors Option on left side bar is active now. Few details are missing but these'll be updated soon. Keep checking the news section for more updates!
posted by: Huma
More intrusting stuff!
A Strategy Guide have been Updated lately (thanks to sheikhmaster_reborn). We are still looking for more guides for all 3 specific difficulty modes (Normal, Evil, InSane).
Flash Films for all 3 difficulty Endings have been updated on each Bossís page :) You can also check them on Bossís Page. Enjoy watching them before you reach that point, but there is no match when you end the game in real & watch this film played for YOU only!
posted by: Huma
Here comes the Gold Trophy!
I have just beaten the insane difficulty on neoquest(31st of December 2002) Yippie-yay! *Lowspender dancing on the table*
UPDATE: I saved all the screenshots of my final fight with Jahbal, Mastermind and Xantan-Reborn and will update them soon!
posted by: Lowspender
Screenshots of fight with Mastermind!
Well, more screen shots :) Now i've UpDate few screen shots of fight with Master Mind today, by humayousaf_2 (means ME). Again check them out on Bosses Page!

We are going to UpDate MORE Screen Shots of fight with Xantan Reborn & maybe fight with Jahbal & Master Mind on InSane difficulty. That would be intrusting for all of you... isn't it? :) when IF any boss/monster kill you, you died for real & you have to restart your game all over from Level 1 & from Neopia City :(. Well, its a thrill of this game & lets hope it won't happen with Guus (lowspender) who is going to beat Neoquest on InSane Difficulty & will update all screen shots of his fights. Wish you goodluck Guus, just don't die ;)
posted by: Huma
Screenshots of fight with Xantan Reborn!
I've UpDate few screen shots of fight with Xantan Reborn today, submitted by esdxc37. Check them out on Bosses Page!
Any other informations, screen shots are always welcome. Let us know if there is any information missing or need to make correction. Thanks for your help everyone out there, this site is for your all to get information & to play safe.
posted by: Huma
All the Maps & Monster detail is UP!
I've UpDated All the Maps. Almost all the monster's detail is up, rest will be updated within a week. You'll see more updates on site day by day. Again, if you want more details on any level/area, please let us know & we'll try to give all possible details.

UPDATE: Monster details are complete now, also maps :)


~Happy NeoQuesting~ :)
posted by: Huma
A portion of info. is complete!
Finally, All the maps & monster's details are UpDated upto Plains/Desert of Roo. Now, next is Techo Caves, which is a little lengthy area but i hope to finish it within a week or so.
posted by: Huma
Dank Caves is done :)
Okay! I've update all the information upto Dank Caves & I am working now to put Jungle Ruins next. Its a sequence in which we play the game.
posted by: Huma
Welcome to site!
Hi everyone, we are here with a complete information & help guide on NeoQuest. We are trying our best to update all information as fast as we can. So, we are going to update all the Maps first to get you started. We will update a help guide with all the other stuff soon :)
posted by: Huma