Welcome to Maui. Have a Nice Day!
THE HOME: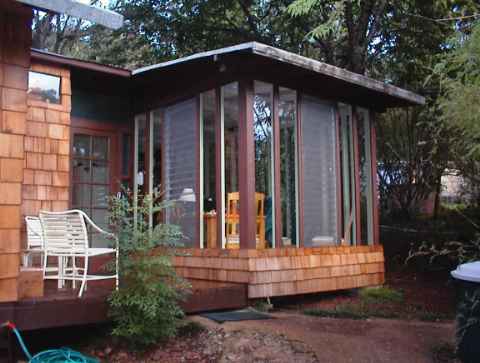 Enchanted Cottage
This is where Bob and Camille Armantrout eat, sleep and recreate.
It is a small cottage on a secluded piece of property in Upcountry Maui.
THE VOLCANO: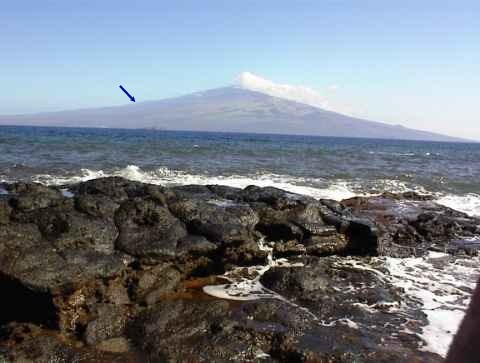 Haleakala from Kaho'olawe
This is Haleakala, the largest dormant volcano in the world (10,023 feet) as seen from the neighboring island of Kaho'olawe.
The Enchanted Cottage sits on the slopes of Haleakala, at about 3,200 feet elevation.
THE WOMAN: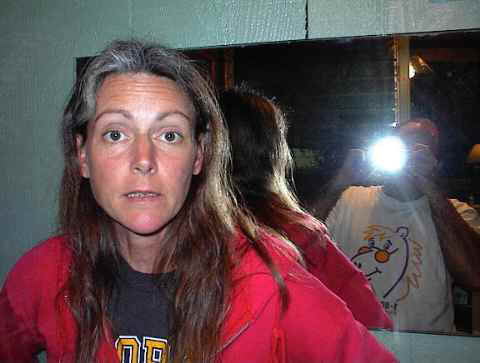 Talkin' Smack
That's just Camille talking. Don't let her frighten you. She has a lot to say and isn't afraid to do so.
Camille is 46 years old and somewhat gray and jaded but otherwise, none the worse for wear.
THE MAN: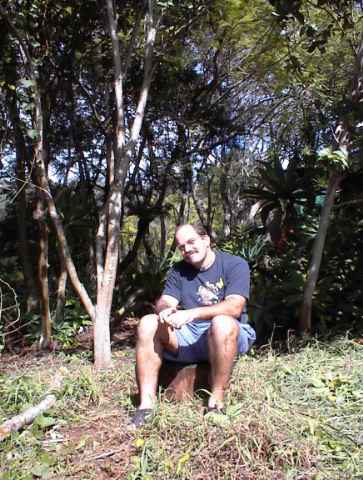 Smiling Bob
They say there's a good woman behind every great man. It works both ways.
Bob liberated Camille from a life of futile obscurity by simply loving her and believing in her ability to love him back.