Welcome to Neffs, PA Boy Scout Troop 57 and thanks for stopping by. Our Troop was founded on June 3, 1934. We are located in eastern Pennsylvania, in a suburban residential community in North Whitehall Township, Lehigh County. Neffs and nearby Schnecksville are about 8 miles North of Allentown on route 873.
Typically, Troop 57 averages 35-50 Scouts and about 15 leaders. Since 1934 we are proud to have sent 66 physically, mentally, and emotionally fit Eagle Scouts out to be leaders of the world.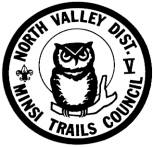 We are chartered through the North Valley District of Minsi Trails Council which covers eastern PA and NJ. Our sponsoring churches are Neffs UCC and Schnecksville Union Lutheran Church.
We run a very active year round program. We seem to love outdoor experiences such as camping and hiking.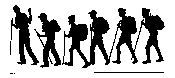 Our troop meets on Tuesday evenings from 6:30 to

7:45 at our newly remodeled Scout Lodge in the woods on the church campus. It offers us the best of both worlds - a great indoor and out side meeting, training and camping facility.
See Troop Schedule for actual meeting date and some of our scheduled activities.