December 13, 2008
MAJOR NEWS!
Mr. BELVEDERE is finally coming out on DVD!
Thanks to SHOUT! FACTORY! The first DVD set, which includes both Season 1 and Seaon 2 will be released on March 17, 2009. This news has prompted an imminent overhaul of this site.
With Web 2.0 in full gear, sites like Geocities (where this site is hosted) suddenly don't seem so new. Expect the new site to have a fully active blog site with twitter apps. In the meantime, visit the Mr. Belvedere Blog, which will be the most regularly updated portion of the upcoming site.
Mr. Belvedere's BLOG
http://blogvedere.blogspot.com/
March 7, 2008
This is your chance to help get
MR. Belvedere on DVD!
Shout Factory! is considering releasing Mr. Belvedere on DVD! If you want to help convince them, please post at THIS THREAD on their message board. Thank you!
v
Amazon.com has finally listed Mr. Belvedere in the DVD section of their site. This not a sure indication that it will be released, but this is your chance to register with the site, and leave comments that you want Mr. Belvedere on DVD! The more positive comments and ratings it gets, the more encouraged they'll be, I'm sure, to finally make this a reality!
MR. Belvedere DVD Amazon.com Page

Mr. Belvedere's Jam!
Hilarious clip by Lazy Eye Media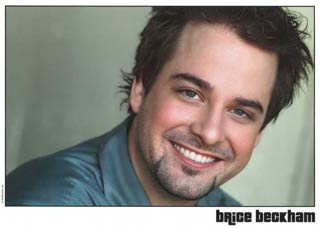 Brice's New Career
http://www.drama34.com/

Michele Matheson on 8 Simple Rules
"What Dad Would Want"
Getting Mr. Belvedere back on the air and/or on DVD!
Help Get Mr. Belvedere back on TV!
Help Get Mr. Belvedere on DVD!
---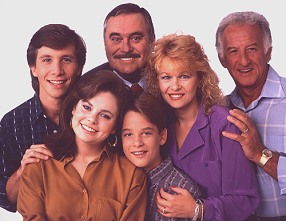 EXCLUSIVE TO THIS SITE!
I've recently received this really cool cast photo from series writer Jay Abramowitz and I wanted to share it with all of you as well.
Aside from the one you see here, you can also download 2 larger versions of this image. You can use it for your desktop or for printing! Choose 1 or you can choose both.
464X600 pixels 92KB
1155X1492 pixels 405kb
THANKS JAY!
http://www.users.qwest.net/~aknot/sittingpretty.htm

I just found this Sitting Pretty site with lots of photos from the original Mr. Belvedere movie starring Clifton Webb. Check it out!
Part 1. Mr Belvedere meets the woman of his dreams and drives the family completely crazy. Summary.
Part 2. Mr. Belvedere gets cold feet and flees! Frantic missing persons search! All night drunken binge! Angela! Skip! All this and Robert Goulet too! Summary.

Ilene Graff Grammy Nomination!
January 5, 2004
Congrats to Ilene Graff !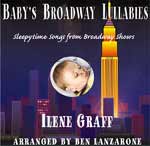 Ilene Graff is a singer who recently released the album "Baby's Broadway Lullabies," one of the contenders for Best Musical Album For Children at this year's Grammy Awards.

You can order her just released LULLABYE Album directly from her OFFICIAL SITE!
Feburary 27, 2003

ROB STONE

We conducted an interview with Rob Stone this week where he talked about Mr. Belvedere, his directing career and Marilyn Manson. Thanks ROB!! :)

CLICK HERE!
February 21, 2003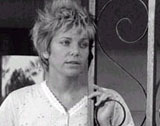 JOHNNY FLYNTON(2002)

Michele Matheson (Angela), appears as Samantha Flynton, in the Academy Award nominated short film Johnny Flynton, starring Dash Mihok (Thin Red Line, Perfect Storm), and directed by Lexi Alexander.

Check out the film's official site:
JOHNNY FLYNTON
Click here for screen shots from the film.
Want Mr. Belvedere on DVD?
June 24, 2002
No official announcement yet, and will not be likely unless we Mr. Belvedere fans do something about it. Interested? Want MR. BELVEDERE on DVD? Go this site:
http://www.tvshowsondvd.com
Register and vote!
If enough of us ask for it, then I see no reason that 20th Century Television won't give it to us.
Mr. Belvedere Creator Dies
March 25 2002
LOUISVILLE, Ky. (Reuters) - Gwen Leys Davenport, whose 1947 novel "Belvedere" about a snotty but sage English housekeeper was adapted into three movies and a TV sitcom, has died, a nursing home spokesman said Monday.

Davenport, 92, died from congestive heart failure on Saturday at the Louisville nursing home where she lived.

---
August 3, 2001
Christopher Hewett Passes Away

August 3, 2001 LOS ANGELES (AP) - Christopher Hewett, the British-born stage actor perhaps best remembered as television's endearing English butler, ``Mr. Belvedere,'' died Friday. He was 80.
Independent.co.uk Obituary
Do you wish to have your say? Please write me at this address:

[email protected]


I'll include them in the just recently put up tribute
page which you can find here:
CHRISTOPHER HEWETT
TRIBUTE PAGE