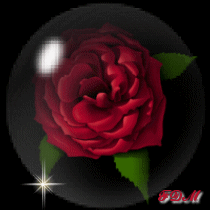 C'mon in and meet all my Bubblie Friends,
I hope the friendship never ends.
Okie Barb has quite a garden,
To see it just click on her pic.
Susan Newell....is quite a jewel



Becky is a Lady so fine,
Bobbie, Franny and I met her in 1999.
With meeting her we were in total awe,
Cause she treked thru fields looking for Grgrandpa.
Old tombstones we did find,
No info was left behind.
She and Franny climbed the steep hills,
While Bobbie and I sat in the car , real still....



Charlie is our Jokeman,
Lives in FL, has a year round tan.
We send him jokes and when he's through,
He sends them right back to you....Love Ya,Chuck



Here is Terry and Harry from Monday nite Chat,
We chat about This and That...wink wink



Here's Karen A.K.A. PeeWee,
She's as nice as she can be.
It's actual, it's true, LQQK it's our Lu Lu.



I'm tooting horns and ringing a bell,
Here's our Friend Ludell.



Toot, Toot, Tootsie, You're in a Bubble,
Do ya think it will keep ya outta Trouble!!!
Hee hee only word I could rhyme!



In thIn this Balloon is a Clown with Class,
Franny dropped her Bubble and broke the Glass!!!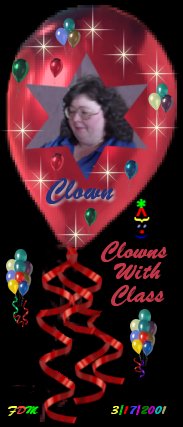 Music: I Love You Because