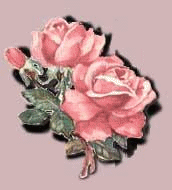 Here are some of my plants that come inside during the winter.
Milk Cactus,
Christmas Cactus
Dracenda & Peace Lily
Picture taken Aug 2, 2001
Snake Plant sometimes known as Mother In Law's Tongue
or botanical name of Sanservia.It will be 28 yrs old in November.
This is the 2nd time it has bloomed.
The flowers close at night and open every morning for
about 2 weeks and smells Heavenly.
Hawaiian Plumeria getting ready to bloom.8-29-01
Impatients are blooming in the pot.
Rocky the big bad squirrel!!!LOL
Watch Out Deer, Rocky is gonna get ya!
An opossum ...Ya better watch out, Rocky will get you, too.
More pictures will be added later..
My lilac bush beside the deck, May 5,2001
Brown eyed Susans 8-29-01
My purty orchid May 2002
Orchid Cactus 2002 Many blooms are on the back side
Font Used CAC Champagne
Music: Funny Bunny
Created May 04, 2001