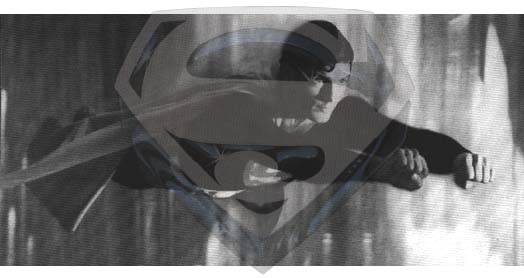 YEAR: 1978
DIRECTOR: Richard Donner
SCREENPLAY: Mario Puzo
MUSIC: John Williams
SUPERMAN CREATED BY: Jerry Siegel & Joe Shuster
| | | |
| --- | --- | --- |
| | CAST | |
| Christopher Reeve | as | Clark Kent/Superman |
| Marlon Brando | as | Jor-El |
| Gene Hackman | as | Lex Luthor |
| Margot Kidder | as | Lois Lane |
| Ned Beatty | as | Otis |
| Jackie Cooper | as | Perry White |
| Marc McClure | as | Jimmy Olsen |
| Glenn Ford | as | Jonathan Kent |
| Trevor Howard | as | First Elder |
| Terence Stamp | as | General Zod |
| Jack O'Halloran | as | Non |
| Sarah Douglas | as | Ursa |
| Valerie Perrine | as | Eve Teschmacher |
| Phyllis Thaxter | as | Martha Kent |
| Susannah York | as | Lara |
| Jeff East | as | Young Clark Kent |
| | CAMEOS | |
| John Ratzenberger | as | 1st Controller |
| Larry Hagman | as | Major |
| Rex Reed | as | Himself |
| Kirk Alyn | as | Young Lois Lane's father |
| | | (on train) (uncredited) |
| Noel Neill | as | Young Lois Lane's mother |
| | | (on train) (uncredited) |
---
Dynamic, grandly entertaining saga of the Man of Steel, tracing his life from the planet Krypton to Smallville to Metropolis. Winner of an Academy Award for Best Special Effects.
Trivia:
Marlon Brando was paid 4 million dollars for his ten minutes of screen time. (the most any actor had ever been paid at the time)
Kirk Alyn and Noel Neill (Young Lois Lane's father and mother) played Superman and Lois Lane in the original TV series.
---





[ Artwork | Resume | Ultimate Gangster/Crime Films | Softball | Vote | Meet Mike ]
[ Home | Hot Links | Credits ]
---
This page hosted by
Get your own Free Home Page