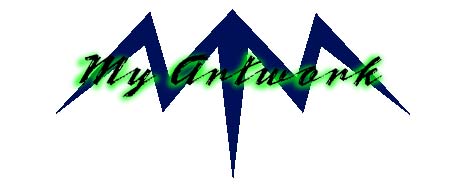 Photoshop Enhancements | Illustrator | Windows "Paintbrush" | Freehand Drawings
Cut and combined several photos.

Combined a drawing and a photograph together.
Also deleted a couple pedestrians.

Cut and combined several photos.

Eliminating and adding people.

Merged two photos together
to complete the full image.

Created a 'silouette' of a gun,
copied and rotated it, then put several photos behind it.

From a simple black and white still to an old western photo.

Combined two photos. (logo and superman)

Merged several photos together.

Created symbol in Illustrator
then added effects in Photoshop.

Advertisement Banners

Combined two photos (the child and the truck)
and added the caption in Illustrator.
I added shadow as well to the paint can and the child's hand.
| | | | | |
| --- | --- | --- | --- | --- |
| | | Lighting effect added in Photoshop | | |
All of these images were created by Mike McKiernan.
Disneyland photos taken by Mike McKiernan.
---




Resume | Ultimate Gangster/Crime Film Site | Softball | Miller's Crossing | Meet Mike
Home | Hot Links | Credits | My Posters
---
This page hosted by
Get your own Free Home Page