The St. Petersburg Vepsian society
Welcome to the online pages of the St.-Petersburg Vepsian society!
The Saint-Petersburg organization "The National cultural Vepsian society" has been registered in 2004. Now we have about seventy members including scientists who study Vepses, their language, history and culture. The central board of is located in St.-Petersburg - the capital of Leningrad region. Almost all members of the Society were born in Veps villages, or have close relatives there, therefore St.-Petersburg Vepsian society considers itself as the lawful representative of all Vepses of Leningrad region.
The primary goals of the society are: research, preservation and development of Vepsian language, and Veps national culture in Leningrad region.
The only money source for our activities are public donations.
The central board consists of four persons; it usually gathers once a month. The interim structure of the society includes a department of science and education, a department of culture and student's sector.
The President of the society - Victor Trifoev (ph. 911-2351376)
Vice-president - Valentina Lebedeva (ph. 812-5256298)
The director - Igor Brodsky (ph. 812-3563196) - use this phone number for contacts with the department of science and education; also responsible for international and governmental contacts
The head of the department of culture - Ingrid Smirnova (ph. 904-5570956)
The legal address: 199000, St.-Petersburg, Pushkin street, 15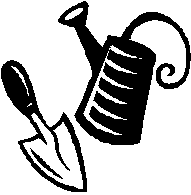 Sorry, this page is still (but, hopefully, not forever ;-) under construction...