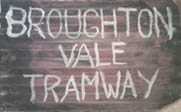 Shay Locomotive Information

Here's a quick overview of the Shay geared locomotive. Apologies for the load times. Hope you enjoy. For more details, check the links at the bottom of the page.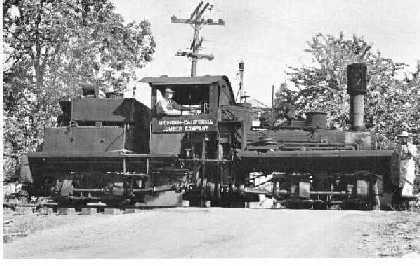 The Shay locomotive was the brainchild of Michigan sawmiller, Ephraim Shay. His lightly laid wooden railed logging road took a pounding from his little 0-4-0 steam locomotives as they hauled lumber on his "Hemlock Central" lumber railroad, and they proved themselves lightweights when it came to pulling power. He also noticed that where the small tank locos would derail on his track, his bogie log cars would generally stay on. What Ephraim needed was a smooth running loco, preferably with all wheels powered, that acted like a bogie flatcar, and pulled like a mule with spiked shoes on.
Together with his mill mechanic, Shay designed and built three succeeding locomotives, all based around the idea of a two or three cylinder steam engine driving a side mounted shaft along the length of a flatcar, and gearing this shaft by means of bevel gears to as many wheelsets as was practical. Once he had developed and patented his design, Ephraim engaged the Lima Locomotive Works to manufacture and produce his little "sidewinder". Early Shays were called Class As and had a small two cylinder engine driving two trucks. The picture of Michigan California Lumber Co #2 above shows this arrangement. Later Shays were upgraded to three cylinder engines powering two trucks and were given the classification Class Bs. Class Cs and Ds were built, with Cs getting three trucks and Ds sporting four. The extra trucks were not placed under the loco frame, but were used to carry a tank to extend the water and fuel capacities of the locos.
Of the three major geared locomotive designs, the Shay locomotive for number of units sold, was the most popular. 2770 Shays in total rolled out of the Lima Loco Works erecting shops over the production life of the design.
This is just a small quick history of the Shay loco. For more details there are some very informative sites online:
Cass Scenic Railroad Locomotive Roster, possibly the biggest roster of preserved active shays alive today.
Geared Steam Loco Works, one stop for all info and links on geared locomotives
Back to the Locomotives of Broughton Vale Tramway