AUSTRALIAN SUPER HERO PROJECT
I was there for NY Comic Con
"Officially" in Artist Alley - "Sort Of"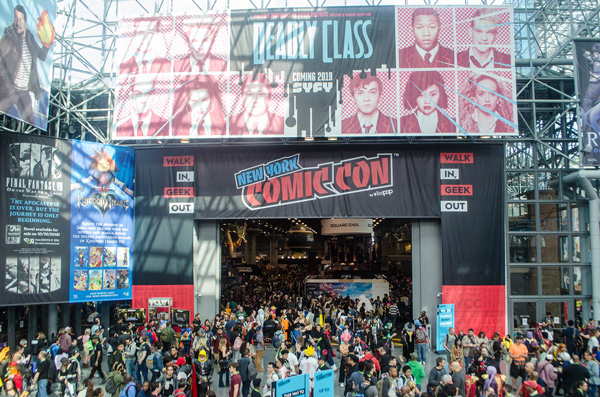 After Signing Up in August or so...

I received a Warm Receptive E-Mail
from Mike Negin of NYCC


Who said he loved my work..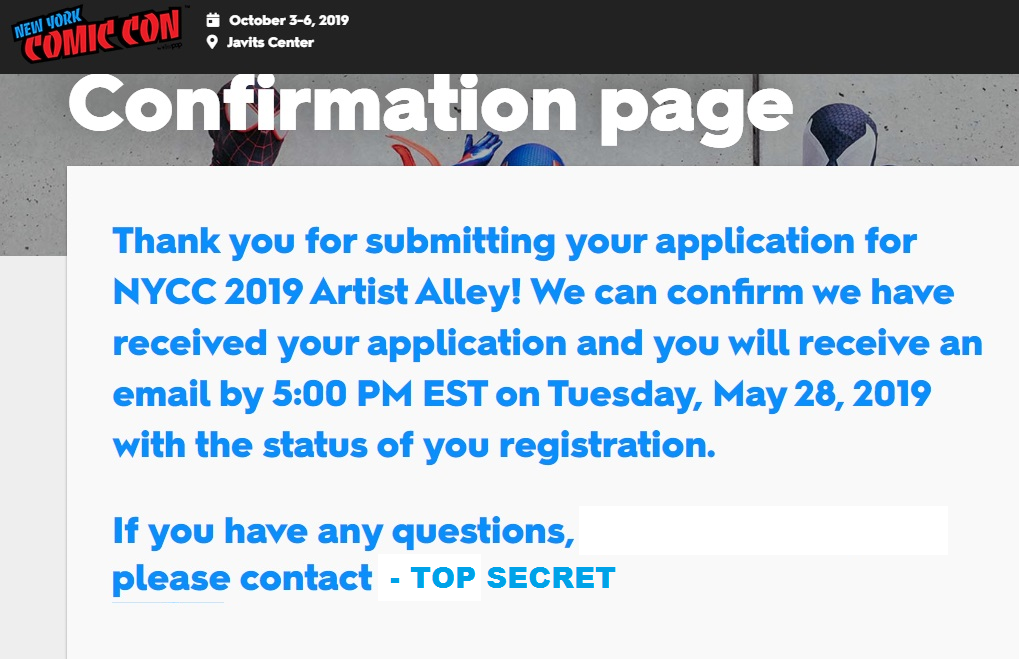 And would Pre-Approve Me for NYCC

But I got Sick, Hospitilized
and my Smartphone broke...

Couldn't check my E-Mail in NYC area...

On My Way in to the Javitts Center

I met a Luke Skywalker
with Yoda (Packback) and Lightsaber
and told him why I was here and about ASHP
which he loved... Then Separated at Entrance


I could only make Sunday after 12:00pm

To Find - No Approval or Registration waiting

Had to Pay for own Ticket at 65 Dollars

Went to Artist Alley for 2 Hours
and Promoted Myself from the Floor


I waited 3 times for Chris Clairemont
(GOD - in Marvel Comics Fame)
but line was too long


I spoke with Marc Silvestri briefly
he was nice

But new Ghost Rider Artist
was a Dismissive Not Interest Clown
Nice at 1st - Loved his Work...

But when I wanted to talk ASHP
he brushed me off...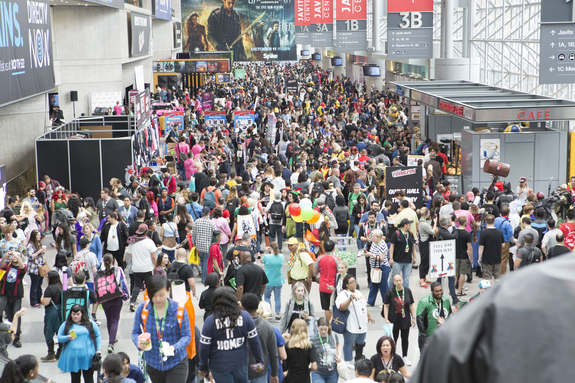 Besides Criminal Overcrowding
Being Pushed Forward Inch by Inch
by 12 Person Wide Herd


And only finding Crappy Memorabilia Vendors

With only a Few Major Comic Book Pavilions

But CosPlayer Alley outside was Fun...


Where I met THE SHADOW (AWESOME COSTUME)
a Fellow - Zen Buddhist Warrior Monk
(if you didn't "realize" that from Movie)

Just like The Mick..


I've looked for his COSPLAYER PHOTO
with THE SHADOW + ROCKETMAN (Both 1930s)
but I can't find it!!! Ughhh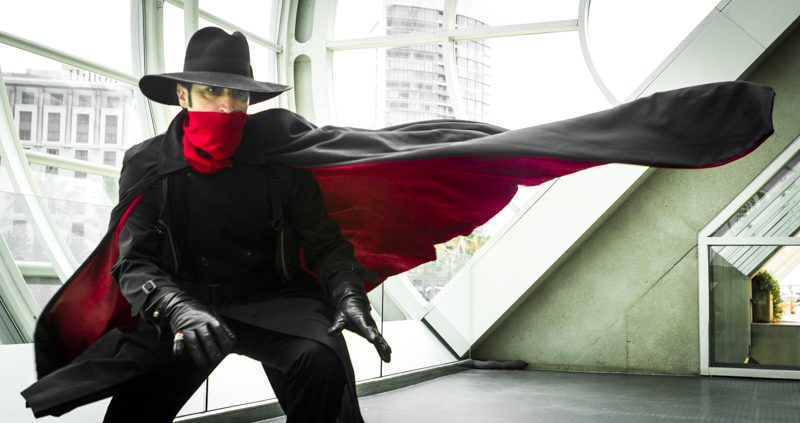 Copyright © 1979-2019 John J. McMonagle All Rights Reserved.
#australiansuperheroproject #ashp #australian #super #hero #project #superheroproject #marvelsuperheroproject #jonmick #artistjonmick #graphicnovel #comicbook #comicbookcompany #comicbookproject #artproject #comic #book #characters #thesuperheroproject @thesuperheroproject stolen name - domain name squatting - name stealing - by CREEPY or FAKE AUSSIE - BAYONNE POLICE DEPT along with ashp.com #australia #sydney #perth #melbourne #brisbane #darwin #adelaide #alicesprings #pinegap #nsa #cairn #theoutback #nycc2019 #nycc2019report #nycc2019experience #nycc #newyorkcomiccon #mikenegin #michaelnegin #jonmick #jonmickartist #artistjonmick #johnjmcmonagle #johnmcmonagle #chrisclairmont #chrisclairemont #marcsilvestri #marksilvestri #comiccon #sdcc #sandiegocomiccon #nycc #nycomiccon #ny_comiccon #ozcomiccon #ozcc #ocnjcc #ocmdcc #bigapplecomiccon #theblackrat #blackrat #black #rat #theblackratofsydney #projectgrizzly #project #grizzly #bear #suit #man #bearsuitman #by #artist #jon #mick #penname #pen #name #aka #johnmcmonagle #johnjmcmonagle #john.j.mcmonagle #johnj.mcmonagle #cmb #chasemanhattanbank #wall street #nyc #newyorkcity #nyny #newyorknewyork #thebigapple #bigapple #bigapplenyc #bayonnenj #bayonne #n.j. #nj #newjersey #america #usa #u.s.a. #the #unitestatesofamerica #soontobeappearingat #corporateespionage #iptheft #iptheives #plagurism #copyrightinfringement by #hollywood #losangeles #moviestudios #producers #producers #davidleitch #johnwick #chrismorgan #writer #hiramgarcia #dwaynejohnson #therock #wwe #wwf #hbo #ballers #sevenbucksproductions #jasonstatham #universalpictures #cw #theflash stolen character #godspeed #blacklightning stolen characters #augementedman #dronetheassassin #sethrogen #theboys stolen high level concept #herovigilantes #withnopowers fighting #evilsuperhero aka symbolically #marvel with #spiderman from #nazigermany and #gayspandex #mindcontrol and #hellfireclub and #vault killer s+m sexclubs as Characters in #MCG #MarvelUniverse #paulgiamatti #jimgavin creating #lodge49 #amc from #ashp #australiansuperheroproject #mastermason #igpost #jonmickartist and makng it #unauthorizedbiopic about #jonmick aka #johnjmcmonagle - #masonlodge founder deceased looks exactly like dead father - #patrickjmcmonagle #patrickmcmonagleii #2nd #usnavy #atr152 #iwojima #deepseediver #4hatdiver - with #infectedfoot #2017 as #bearded #longhair #unemployed #surferdude #stevencolbert using #diablo #goatee #beard and stealing jokes from #ashp - #2menenter1manleave - forced to shave by #cbs #ceaseanddesistorder - frined of #alleged #nazi and son of #adolfhitler - #brucespringstein - connected to johnjmcmonagle #cmb by #childhood #babysitter #colletekirby - #housesitter for #brucespringstein #comicbookproject #comicbookcompany #comicbookart #comicbookartist #pencildrawing #pencildrawings #onlinecomic #webcomic #internetcomic #1stissuecomic #1stappearance #1stappearancecomic #digiart #digitalart #instart #instagramart #onlinecomicbook #webcomicbook #internetcomicbook #comicbookfan #comicbookmoviefan #superheromoviefan #superheromovie #comic #con #comiccon #sdcc #san #diego #sandiegocomiccon #nyc #new #york #city #nycc #nycomiccon #ny_comiccon #oz #comic #con #ozcomiccon #ozcc #ocean #city #md #nj #comic #con #ocnjcc #ocmdcc #big #apple #comic #con bigapplecomiccon #competitor #competing #with #against #to #kevinsmith #and #amc #comicbookmen #jss #jayssecretstash #marvel #studios #entertainment #avengers #iron #man #ironman #thor #x-men #xmen #comics #dc #comics #cw #the #flash #arrow #black #lightning #supergirl #super #girl #dark #horse #comics #red #anvil #comics #queensland #newsouthwales #victoria #northernterrority #westernaustralia #northernaustralia #tasmania #newzealand #nz #kiwis #aussies #irish #themicks, #canadians #canucks #ireland #scotchland #scotch #scotchirish