HOME - ALTSYS - STREETNIX - LINKS - PRESS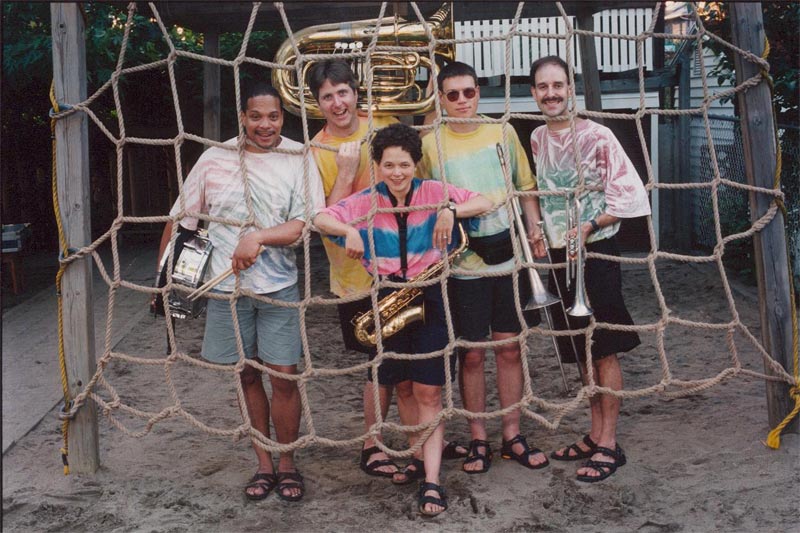 Streetnix

Jennifer Bell - saxophones
Bill Mahar - trumpet
Dave Grott - trombone
Christopher Smith - tuba
Jeff Simons - drums


Streetnix is a group of 5 Montréal based musicians which made its performing debut in the 1987 Montréal International Jazz Festival. The band has performed at the festival every year since and become a crowd favourite. Streetnix performs regularly at other Canadian Jazz Festivals as well as many other outdoor events throughout eastern Canada and the United States. Streetnix has toured Europe as well as the Caribbean. With several recordings to its name Streetnix has performed frequently on Canadian public television and radio and become an ambassador for jazz in Montréal.
Streetnix latest release Our Roots are Showing has received both critical and popular acclaim.
Streetnix presents numerous concerts geared to young audiences both independently and in conjunction with schools and educational foundations.
Streetnix musical philosophy is simple; to perform great music from the rich jazz tradition in an accessible way to audiences of all ages.

---
Jennifer Bell & Bill Mahar
1991 Richardson Ave.
Montreal, Quebec.
514-935-1542