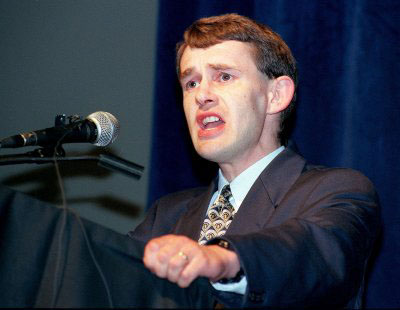 CLARIFICATION: Extract from analysis article on Nice campaign by Deaglán de Bréadún, Foreign Affairs Correspondent. The Irish Times 21 October 2002.

....The Fianna Fáil "war room" has a well-deserved reputation for efficiency, aggression and hard work but, contrary to some reports, it had nothing whatsoever to do with this newspaper's expose of No to Nice Campaign leader Mr Justin Barrett's contacts with German and Italian parties generally regarded as neo-fascist.
The story originally surfaced in a Sunday Mirror report drawn from left-wing and anti-fascist sources. Despite a threat of legal action from Mr Barrett's solicitors, The Irish Times succeeded in confirming, without any assistance or prompting from Fianna Fáil, that he had indeed attended meetings of the far-right National Democratic Party (NPD) in Germany and Forza Nuova in Italy."...