Free Vinland Republic: 1998, World Book Day.
---

1998 (23rd April.) - World Book Day. Printed by KDPN on white gloss paper. Perf 12.
This stamp celebrates World Book Day, a project to promote bibliophilia by UNESCO. It was printed by letterpress using Adana 8-5 press by the Imperial Government Printing Office (KDPN), Baleksetung, Occussi-Ambeno, on gloss paper. The stamp is perf 12. To view the special First Day Cover, click here.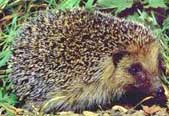 HOME | SLIGHTLY FOXED | STAMP CATALOG | STOCK LIST | PRODUCTS | NEWS | ALLIES | CONTACT