CHARLIE WILSON'S WAR
Charlie Wilson was a good friend and a bachelor congressman from Texas who enjoyed hot tubs and volleyball . He was a Good Time Charlie but in 1980, I knew him as a man deeply entrenched in patriotism and a dream of joining Local 80. Afghanistan, Israelis, Ruskees, Hummus, MIGS, eye makeup tips, hot tubs and Scotch... this movie has it all.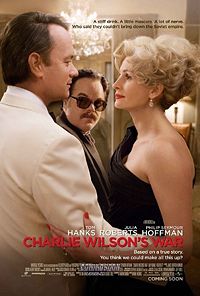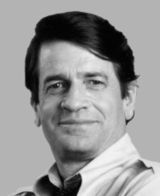 The real Charlie Wilson. What a guy! Move over George Clooney! This guy ROCKS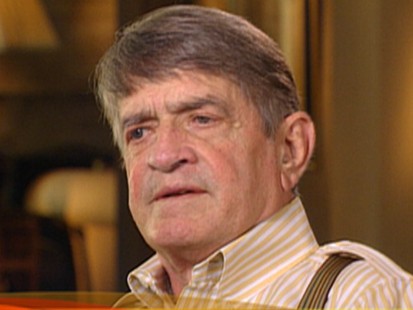 The real Charlie Wilson NOW. Still as handsome as ever! Move over George Clooney! I heard he can slam dunk like nobody's business. You Go CW!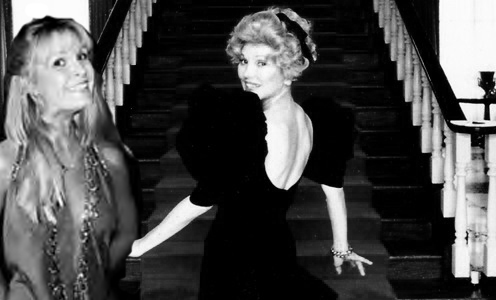 Joanne Herring Charlie's friend. Joanna wealthy hostess from Texas, and are you ready for this? An accomplished Volleyball player. For more on Joanne Herring Visit her web site at www.joanneherring.com Pretty cool lady huh?

Charlie's partner was CIA Agent Gust Avrakotos, played by Seymour Phillip Hoffman, an Academy Award winning performance indeed. I know he gets my vote for the SAG awards. No relation to Dustin Hoffman, and too bad because Dustin is a helluva volleyball player.

Alot of people don't know this but Dustin Hoffman was almost drafted by the AVP in 1973 but did not meet the height requirements. Here he is with Mike Nichols discussing the Seymour Hoffman paternity test. Of course it was negative. Yeah! As if right?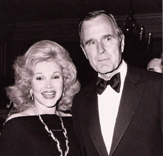 That's Joanne with George Bush Sr discussing the difference between beach and court volleyball. Truth be told, Barbara Bush is the one who can play. Whenever we played at Kennebunkport it was Barbara who always lead off with the first serve. In all fairness, George has a good return. Between you and me, if you are ever invited to their home for a friendly game, let them win. They are nice people, good food (don't expect any broccoli) but they don't like to lose. Just a friendly hint. Be sure and ask George about his military service, he loves that!

That's Mike Nichols directing Seymour. Mike asked me to help Seymour several times but finally I had to say "Hey Mike? the kid knows his stuff. He doesn't need my help. And of course this gave Seymour more time to practice his Volleyball. "

That's me coaching Hanks as Charlie Wilson. Tom is an incredible Thespian but he prunes easily in the hot tub.

Mike and I discuss Julia's characterization and what she can do to improve on her intonations, character tics (I am big on character tics) Julia didn't need any coaching and this gave her more time to work on her volleyball skills. And practice applying her mascara.
That's me helping Mike set up a shot. Not a film shot, but a volleyball shot. Yes, that's right. When he isn't chasing Diane Sawyer, Mike Nichols is on the court slam dunking like noone's business. We discussed working with Marty Scorsese. He knew Pesci, DeNiro and Frankie the Stand In. I asked him to get me Diane Sawyer's autograph but he never did. Crap! I wanted to sell it on E-Bay
The true behind the scenes look at WILSON the amazing beach volleyball who stole the movie "Cast Away" from Academy Award Winning actor Tom Hanks. And the truth about Bob Denver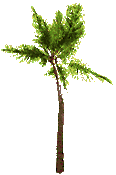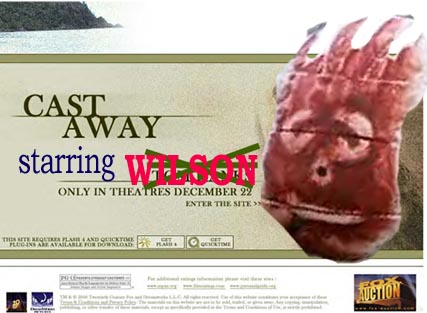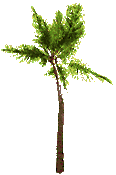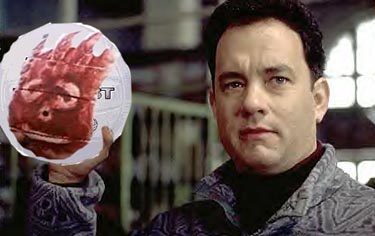 Tom introduces WILSON to the cast and crew. They became very close. I heard WILSON is working for Playtone as Tom's RIGHT HAND guy. And he is set to play the lead in Tim Burton's remake of THE HAND. In my opinion, it's a stretch.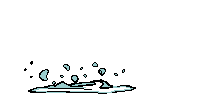 "When you absolutely positvely wanna see a good movie, see "Cast Away". It delivers....and always on time. " - Fred Smith, Federal Express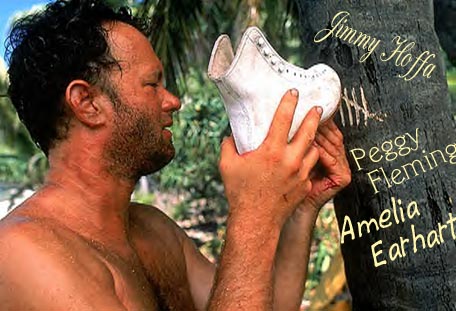 I'll admit the grafitti was a bit much. But that's old Bob Denver again. Bob Zemeckis had Denver remove the Peggy Fleming for the next shot.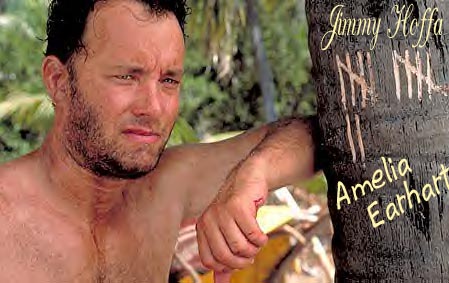 HANKS "I don't know about this. I think it upsets the mood of the picture." Tom was right. In the final cut, the grafitti is gone.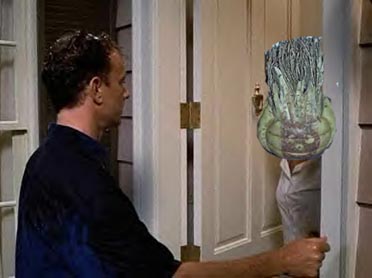 Helen Hunt and WILSON play a trick on Tom. Between you and me I think WILSON saw this as a chance to steal the movie from Helen Hunt. As if............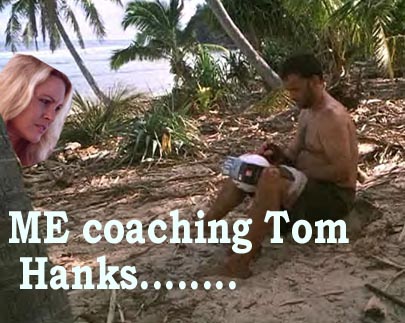 Again I am coaching an actor who really needs no help. Apparently DeNiro told Scorsese to send me because they were afraid I would start showing up on THEIR set again.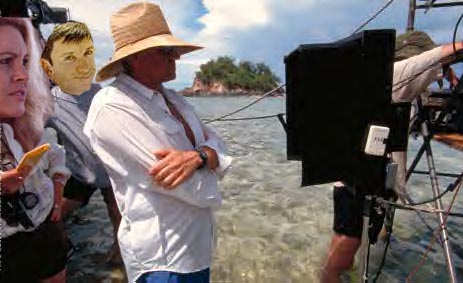 That's me coaching the actors, oops, I mean Actor.........and of course Bob Denver would stop by. The director kept telling him this wasn't a sequel to "Gilligan's Island" but Bob just didn't get it. We all loved him though. Six days into shooting and the Grips gave him his Local 80 card. That was the least they could do.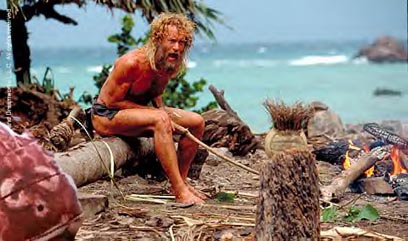 WILSON watches as Tom yells at his Stand-in. We all agreed that this was the Oscar shot. Notice how evenly the fire is burning. Thanks to Bob Denver. Once he joined Local 80 and had his grip card, well there was just no stopping this fella.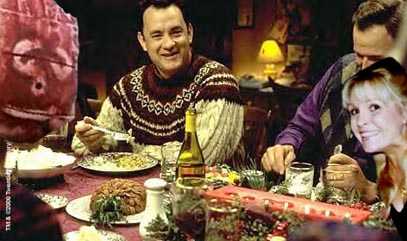 The caterers on the set were fantastic. Even WILSON joined in for some pineapple. Later we would have a game of volleyball with the cast and crew only we could never find WILSON. Guess he doesn't like to play volleyball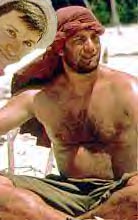 Gilligan offers some advice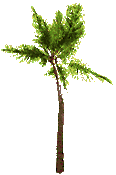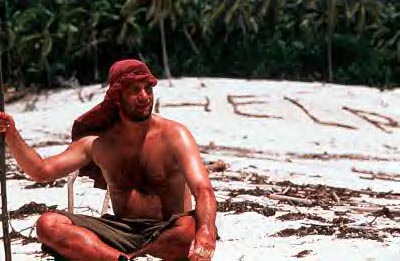 Tom in the movie "Cast Away" BEFORE Wilson makes his appearance Doesn't Tom Hanks look lonely? Probably because WILSON hasn't shown up yet. The two developed a tight bond
WILSON being created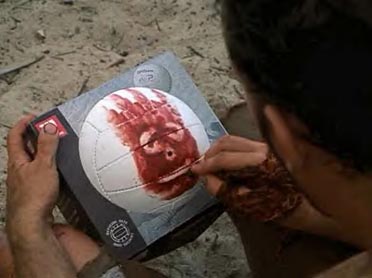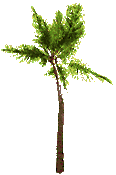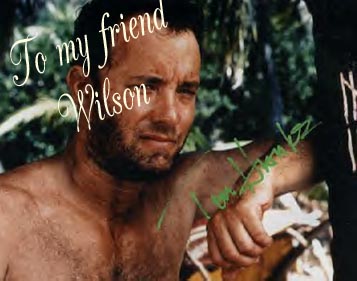 Hanks autographed a picture for WILSON. What a guy!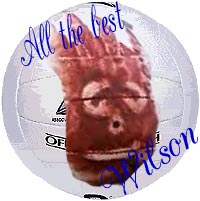 Wilson sent me this autographed picture. What a Ball!

Wilson attends the premiere of "Cast Away"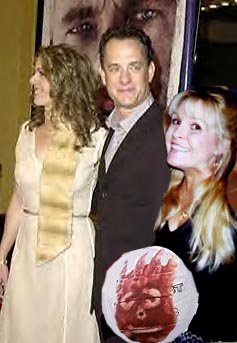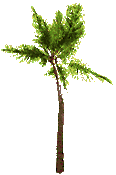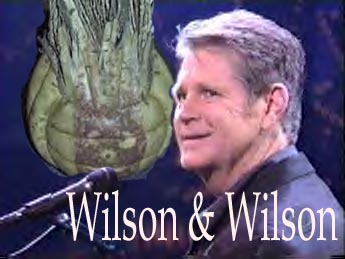 Brian Wilson invites WILSON to sing with him on stage. What a thrill that must've been for WILSON.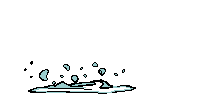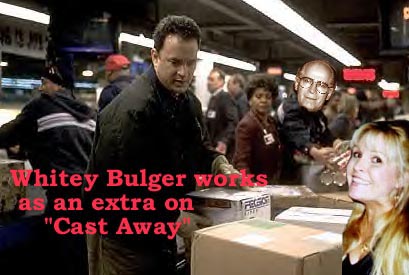 Help us catch a real FBI Fugitive from Justice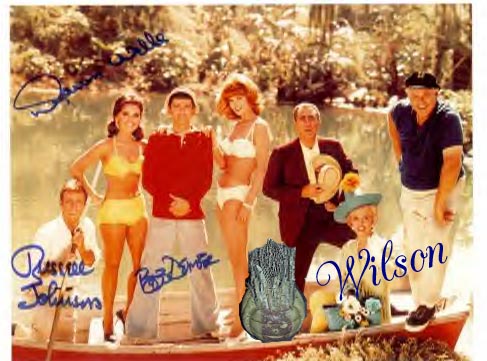 Wilson guest stars on Gilligan's Island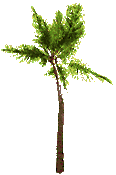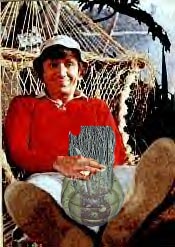 Bob Denver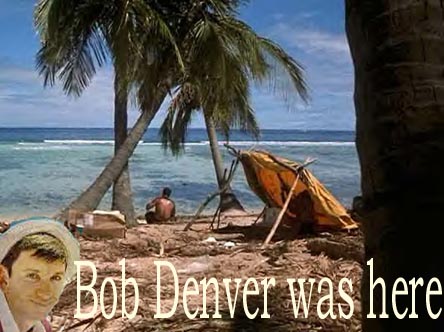 GILLIGAN Parody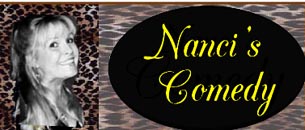 Tell us what you think of WILSON. I forward all of his e mail to him.


The other WILSON in Tom Hanks life is RITA WILSON She is a nice lady but I think she was jealous of WILSON. This was obvious when she brought WILSON to an AVP event in Manhattan Beach for a game of BEACH VOLLEYBALL. WILSON was the VOLLEYBALL. Talk about a cat fight! It was brutal!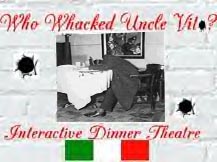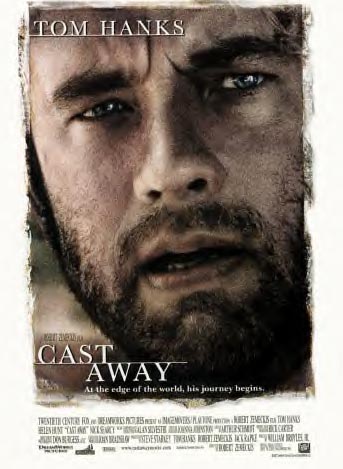 Official Cast Away web Site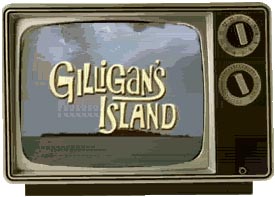 Wilson Athletic Official web Site