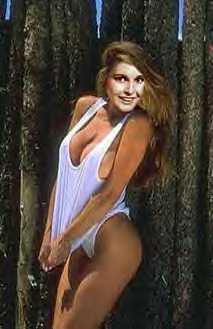 Loanshark 101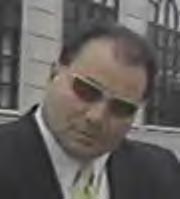 Mr. Sharkey
 BE A LOAN SHARKby nANCI mEEK
 
"Loan Sharking is a time tested and noble profession."- Louie Leadpipe USP Boron 
 
The backbone of the American Mafia, sports betting 
in Las Vegas has placed a time honored tradition into
the forefront of American Business.  It's so easy 
you don't need a college degree.  Just a calculator.
 Dean Shargels Commencement Speech
 Wiseguy or not, this profession is
open to anyone. Of course if you are Italian,
 you have an advantage. But hey, anyone can 
pass for Italian these days.  Just watch Sopranos.
 
Connected or not, being a loan shark can help you
get your  foot in the door to  any organized Crime
Family from Brooklyn to California
   
With the rise in Casino Gambling, Riverboat Casinos,
Indian Gaming legislation, the Shylocking  profession is 
experiencing a boom like never before.  Last year Forbes
Magazine declared Loan Sharking  the 
fastest growing profession.


I was  on parole and couldn't borrow
money from a real bank so I called 1800-Shy Lock
and before you could say "Ouch! Not my legs!" 
I had a loan. Thanks Sharkey!- Nicky "Paper cut" C.
  
SHARKEYS is an Equal Opportunity Employer
"All things bein' equal I will give youse the opportunity" - Sharkey 

Working for Sharkey's allows me to spend more 
time with my kids. The hours are convenient
and I am free in the afternoons to drive 
my kid to therapy. Thanks Sharkey! 
- Carmella "Don't #$%@  with me " Soprano

Mr. Sharkey
Drug dealers,compulsive gamblers, Talk show hosts, 
even women need a loan once in a while.

 
My ex husband was becoming a royal 
pain in the ass. So I called 1 800-Shy-Lock
And before you could say "Here's $5,000
now give the creep a beatin'" I had the 
money!  Thanks Mr. Sharkey 
- Livia "Enough of this crap" Soprano
---
Mr. Sharkey
So whether youse need to bury a 
boss or co-worker, pay for your 
girlfriends abortion or you just wanna
place a grand on 32 Red at the roulette 
table......Sharkey's has what you need!
At Sharkeys, our guys are placed 
through rigorous training, which 
involves math calculations, batting
practice, phone etiquette, 
 and psycho-therapy. We teach 
them to be there when you need them.
---

It's not just about lending money and 
keeping track of the vig, It's about people.

What exactly is a Vig or Interest?
 Instructor Carmen Milano:
 This "interest rate" is known as a vig, or as juice. It is measured in "points".
 To make it simple one "point" is 1,000, for a 10,000 to 100,000 dollar loan. 
 




On a 50,000 loan, a wiseguy's juice would be 2 to 3 points.
If you are unconnected the  juice can be as high 
as  3 to 5 points (normally 5) a week.



And that's where Sharkey's can help
 Sharkey's franchise
 
 
 What Happens When I Don't Pay?
 Bruce "die hard" Cutler
At Sharkey's our loan sharks are taught 
etiquette and people skills.  We like to avoid the 
 embarrassing phone calls to your wife so 
it is our policy to meet the client at their work 
or summon them to a local hangout and over 
a drink and Connie Francis records DISCUSS
their financial records. 


I've been in this business for 35 years
not counting the 12 years I did in Nellis and Lewisburg
Federal . And one thing is for sure
if we can avoid violence we will.  Nobody 
wants to hurt nobody. But sadly, some 
people don't understand that concept until
it's too late.  - JJ "My Dad's really pissed" Gotti

It's Sharkeys! Not Shakeys! 
We Order Out For Pizza We don't make 'em.
 - Chris "Wrong Number" Petti 

  When you don't pay your vig, then it
 is time for us to Play Ball. - Tony Brown
 








Mr. Sharkey
I usually waited 3 weeks and after that, it 
was batter up, if youse know what I  mean.


I was bustin' my balls 6 nights a week as a Chippendale's dancer. Skin Flicks
and being paid for my sexual favors just wasn't paying the bills. But thanks
to 1 800 Shy Lock I'm dancing my  way through life bustin' heads and 
collectin' pay offs.  Thanks Sharkel or 
whatever your name is.   - Sexy Stevie









The Bookmaking 
 
Do you like sports? 
Football, baseball, basketball, Hockey? So do 
we. And because we love sports we've 
opened up hundreds of Sports Betting operations from 
   Atlantic City to Las Vegas.   
Thanks to Sharkeys Betting parlors I paid for my wife's
gall bladder surgery. - Vinnie "This don't taste right" Patzo








 









---









 
My father, my father's father, and his father ran
the numbers and did some pimping.Not me
I knew I could do better. - Joey "It wasn't me, I swear" C.








When I saw  Sharkey's Ad I couldn't resist
 and today my wife and I live in a 
mansion in Westchester. I'm 32 years old,
and after seeing my skills with a baseball bat
George Steinbrenner himself offered me 
a job with the New York Yankees.
 Thanks to 1 800 Shy Lock
- Joey Blow








---









Mr. Sharkey
How do you do it? Simple. First start  taking bets
 from friends, neighbors, co-workers, not
forgetting to  keep the payoff, just a little under the bet.
Before you know it  people  bring in new people, and 
you my friend are a BOOKIE!  But don't youse forget
to kick a little upstairs, capisce?















Since graduatin' from Sharkeys Career
Academy I ain't held down a steady job.
What the $^%&$ for? The hours are
great and my golf swing is improvin'
               - Tony "I got your walnuts right 
                 here pal" Sirico 















---









  
Social Security wasn't enough. The 
Massage Parlours we ran barely paid
the rent. Me and some of the
 other Mama Nonna's 
 called  Sharkey.
He set us up with our own








 Backroom Card Parlour.








 Word of mouth had every diaper
wearin' metamucil drinking codger coming
down for a hair cut. And before you knew 
it we were running Second Floor Casinos 


We had Brooklyn locked up. We 
owned every Beauty shop and Barber
shoppe from Bensonhurst to South Philly









 Now it's Arriverderci Roma in the 
summer and "Hello Boca"  in the winter.
Thanks to 1 800 Shylock








---









Mr. Sharkey
Wanna make some money?









Think you have the talents to be an 
extortionist? Excellent math skills?
Like to play baseball?  Give us 
a call at 1 800 Shy Lock.    
Mr. Sharkey
And at Sharkeys we 
GUARANTEE to BAIL YOU OUT
when you get popped.  
YOU HAVE OUR WORD ON IT!










So  call NOW!  Whether you wanna be
a Loan Shark, Need a LOAN or just 
wanna start a business, Sharkey's
is there FOR YOU! 
1 800 Shy Lock 















Another Busy Day at Sharkey's


























Gangster Costumes for your next Halloween party 
Child Gangster costumes and even plus sizes too