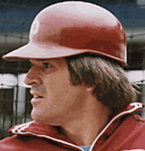 Pete Rose

Pete Rose was banned from baseball
10 years ago on August 24, 1989.
Two things have remained constant:
His longing to get back into the
game he loves and his denial that
he bet on baseball

by nANCI mEEK (to the tune "The Rose" by BET Midler) 8/99
Some say a glove is like five fingers - That never drop the ball
     I say Rose a baseball legend - That somehow took a fall
       Some say Rose he had a hunger
       An endless aching stretch
          I say Pete Rose was just a player
          With friends who liked to Bette

  Now his heart it must be breaking - He drops his head in shame
   And Bud Selig will see he's never - Placed in the Hall of Fame
    He'll deny these bets were taken - Until his dying day
     And Pete Rose is Benched forever
      Ron Peters takes the blame

   You can wager Pete Rose feels lonely - As he's banned from the game
   And the odds aren't in his favor - to be in the Hall of Fame

Just remember in the spring time - When you see the number four
   There was a man who made an error
    And never made the score






That Will Get You Suspended by Major League Baseball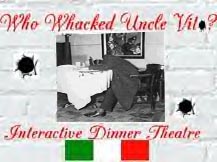 Are you like me and feel that Pete Rose has been
unduly persecuted and should be included in the Baseball Hall Of Fame?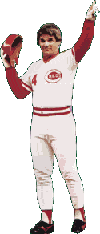 Bette Midler

What relatively unknown
actress played Bette Midler and Lily Tomlin's rich
mother(The scene where the painting comes to life)
in the feature film "Big Business"? (scroll down
for answer)

Wanna make a score? Got any good picks for the
World Series? E-mail me
ANSWER: ME! It was fun and they were terrific. By the way, the
Hotel lobby? A sound stage at Disney Studios. Pretty nice, huh?

Think you might be related to Pete Rose? How cool, huh? Check it out dude.........