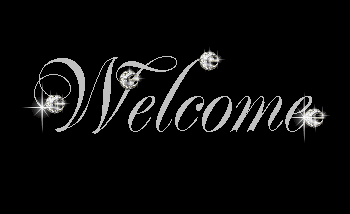 To My Awards Page 2
Note: This is an intense graphic page, be patient while images load.

Easy Navigation Bar

Pegasus
January 31, 2001
"Congratulations you won the Best of the Best Award. This award is given to outstanding Web Pages and recognizes the hard work that was put into the development of your web site. Your score was as a 90 out of 100. A panel of two decided the final results. Thanks for helping make the Web a more interesting, fun and attractive place to visit. My compliments on a job well done! And if you will let me know when it is on your site I will add you to the winner's list. Kristi"

---
Karen's Graphics
February 2, 2001
"G'day Helki, I have pleasure in attaching your Award - I enjoyed your poetry. Thanks. Cheers Karen"

---

Pen Dragon
February 2, 2001

"Congratulations, Having viewed your beautiful web site and wonderful writings, your site has
been deemed worthy and has just been awarded the PEN-DRAGON Beautiful Site
Award and the PEN-DRAGON Talisman Award for Prosperity and Protection. Thank
you for bringing your originality and creativity to the World Wide Web.~~~PEN-DRAGON"

---

Sharon Rose
February 3, 2001

"I'M ON YOUR SITE. AND I FEEL YOU HAVE WELL EARNED THIS. AND WELL DESERVE IT. SHARON ROSE"

---

Letlet Münstermann
February 6, 2001

"Hallo! Hallo! I've just visited your wonderful page and signed your guestbook but couldn't leave without sending you my Friendship Gift Award! Please accept my gift. I will be very happy and it will be much appreciated specially if you can include it on your site and made a link on my site. Thank you so much. GOD BLESS YOU AND KEEP SMILING:-) Letlet "
---
Graham of Borg
February 9, 2001
"Hi Helki, Thank you for signing my Guestbook. As a new addition to the Between Two Lovers Webring, I'm glad to be amongst such beautiful sites as yours. The poetry and artwork is very good, and most enjoyable to go through. It's my pleasure to give you the following Awards; one is my Sterling Poetry Site, The other is my Sovereign Site Award. I hope you like my Awards. Best Wishes, Graham"

---

Sherri Angel
February 15, 2001

"I think your page is great and your poetry wonderful. Here are 2 of my awards for you. Just please link them back to my site, thanks so much and keep up the great work!! Sherri (halogirl)"

---

Runes of Ao
February 20, 2001

"Kitty GreyCat born June 6, 1982. Died July 9, 1997. All of our awards are in loving memory of her. Abraxas has taken over Kitty's web pages and her award. 1. Yes, I Abraxas (Abby) WhiteCat have lots of meows and purrrrrsss cause you won!"

---

Pharaohs at the Site Wars
March 29, 2001

Hi! I wanted to let you know how much I enjoyed visiting your homepage. I loved browsing around your pages and getting to know a little about you *BG* and your beautiful poetry. I'd like to give you my Red Hot Site Award. I would also like to extend an invitation to you to join our web site competition and have already pre-approved you. Hugs, Amenti - Team Manager - The Pharaohs

---

Angel's Touch
March 31, 2001

Congratulations...a bit late! You have won one of my awards. Peace and Love, Christina

---

Maniac's Future Award
August 19, 2001

Your web site has won Maniac's Future Award. Congratulations. Larry
Designs by Shari - see link on top
This Page was last updated: September 20, 2001 08:51 PM