About the Author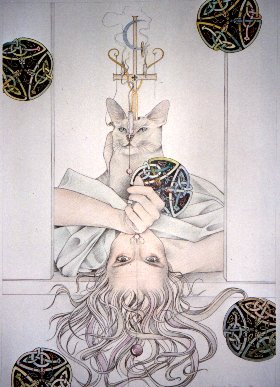 My name is Helki Soraya Weber, I was born and raised in beautiful Grand Cayman, Cayman Islands. Here I am currently in the Hospitality Industry, working at the Westin Casuarina Resort as Sales & Catering Coordinator. I am thinking of taking a new turn for the fitness industry as a personal trainer. I enjoy many things such as, swimming, rollerblading, writing,arts & culture, dancing, horseback riding, literature, body-building, car racing, and many other things.
I have a fascination for languages and other cultures. I have fallen in love with the Native American culture, history, language and crafts. Many of my days were spent researching and writing about these people of America. I however only speak English and Spanish, unfortunately no German. I would love to learn French, it has a soft flowing dialect and nonetheless, the language of romance.
In my spare time I also enjoy drawing. Here is one of my samples entitled Venus. It is a replica I did from Linsner's "Dawn".
I also do some Fashion Shows as well as doing a cover for a Bridal Magazine. Doing these little things, as simple as they may be, have helped me in becoming more confident about the person I am.
I was born in 1980. A few more things to know about me:
I like to help out in my community. I was currently volunteering at "The Humane Society of the Cayman Islands" It was too hard for me to bear with the loss of the animals that had FIV (a type of HIV virus), so I decided not to continue there, it was too disheartening for me to cope with.

My favourite colour is Purple. It symbolises elegance and nobility.

My favourite music comes in a variety of forms, from Rock 'n' roll and Reggae to Latin and Italian ballads.

I have a weakness for chocolates *smile*

I stand at only 5'6 (and a half) inches tall and at 126 lbs.

My favourite animals are wolves, cats, dogs, pandas, horses, foxes and tigers/lions.

Friends call me Keke, Kekele, Mucki, Kartofel, Baby-doll, Helkiki, Caribbean Pearl, Diamond Eyes, Princess, Webby and Makanani (Hawaiian for Beautiful Eyes)

I enjoy dancing, whether it be Salsa, Lambada, Belly Dances or Ballroom dances I will be out there on the dance floor! I love how one can express ones feelings through a few lovely steps.

Travelling is another thing I enjoy, there's the whole world to explore.

I entered two pageants for "Miss Cinderella" when I was 10 and 11. I got third runner up and participated in Miami, and then the following year won first runner up and talent winner with a trip to Oklahoma where I won a cash prize. I am proud of this. From 1997 to date I do modelling. Also in August I did a photo shoot for the cover of the Caribbean's only Bridal Magazine.

Orchids, Tulips and Gardenias are my favourite flowers, along with roses. I am fond of exotic flora.

Football (soccer),Swimming, Motorcycle & Car Racing and gymnastics are my most liked sports. However I have taken a little liking to hockey and rugby.

My first name is Scandinavian and means "The leading star of the universe" and my second name is from Persia and means "The beautiful flower of Persia" However if you split my name, hel-ki, the first part means "goddess of death and the queen of the underworld" and the second half is Sumerian for "Goddess personifying earth. " Quite interesting.

I have a beautiful calico cat named "Gucci" I found her in 1999. She brings so much peace and love in my house. I don't know what we'd do without her.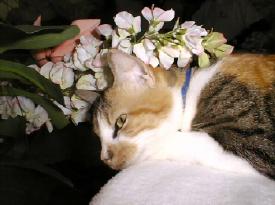 Well this is the inside scope! Or at least part of it. If you enjoyed my site or have any other comments, be sure to sign my Guestbook on your way out. Thank you!
Helki