NICKNAME:
Mill Mill




Current Rank:

11


Last Rank

12

Last Challenge

Staci Moss

Result

LOSER!!!!!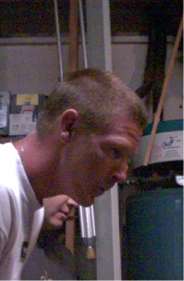 Bio:

If we could get this boy to show up more for the tourneys...he would find himself sitting pretty on the rankings list...snooze you loose.

Keep him away from power tools.

Quick release on the 5 bar. Nice hard shot from the back.