NICKNAME:
Jonny August




Current Rank

6


Last Rank

9

Last Challenge

Ian Barnette

Result

BIG Win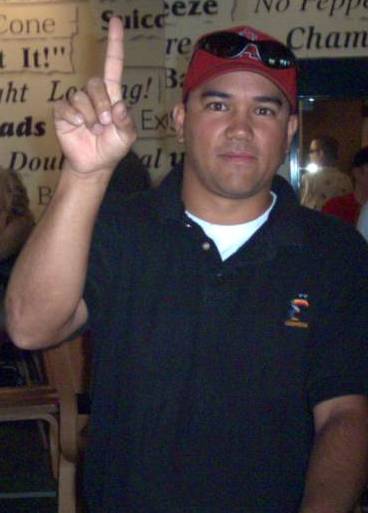 Bio:

Jonny Andres currently works as a bartender at Angel's Stadium in the Knothole Club. Other than that...he's a damn bummmmmm.

Of course, Jonny August...well, he's looking into the porn industry...and that's just turning up....a big black hole.

His best shot is a wrist shot from the defending 2 bar...it's deceptive and tough to pick up. Currently working on inside angled shot with the 3 bar up front.
---
Has really picked up his game. His 5-bar has developed into a quick and decisive scoring tool. That and an innovative 3-bar combines for one dynamic duo.