NICKNAME:
The NOID!




Current Rank

14


Last Rank

8

Last Challenge

Jonny August

Result

LOSER!!!!!-Including a Skunk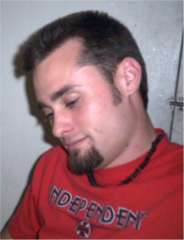 Bio:

This is one Cocky Bastard. He's pretty good at scaring little kids.

Rises to a challenge given...but, when giving the challenge...ask Jay W. what happens to him.

Good hard shot and quick release. Makes for a good teammate. Playing singles is tough for anyone.
---
Without a win up on the Championship Board...he'll continue to fall out of grace with the people voting on the rankings.