NICKNAME:
no nickname given




Current Rank

7


Last Rank

5

Last Challenge

Ian Barnette

Result

Win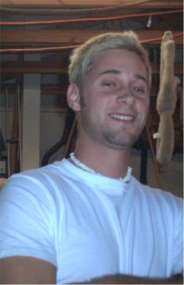 Bio:

Fortunately for everyone...Jay always shows up. Always willing to play...anyone...anytime.

He's a gamer. Big Pimpin too eh...

Displays a knack for scoring in the clutch when he's down. Has really good stuff up front and equally challenging when playing goal.
---
His lack of appearances on Friday Nights will continue his downward spiral in the rankings. In addition, it doesn't help that he hasn't made the championship board in a few months.