NICKNAME:
Jackhammer




Current Rank

4


Last Rank

7

Last Challenge

#16 Andy Benson

Result

Loss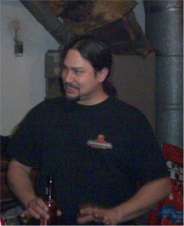 Bio:

James was the brainstorm behind trying to reduce the sound in the garage .. aka ... foosroom. It is looking pretty good now.

He's a capricorn and like long walks in the moonlight on sandy beaches. Hey...that's a bit too much info don't you thinK???? hahaha

Has one of the hardest shots around. Needs to take the game a little less serious. It's all about the GOOD TIMES.