NICKNAME:
Mr. Action




Current Rank

9


Last Rank

10

Last Challenge

Eric

Result

Victory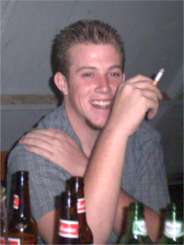 Bio:

Has made it to the championship board several times now.

Give him a good solid partner and he'll stormtroop right into the finals.

Has his shit talking down to an art. We love it kid...keep up the good work. This Boy Keeps Winning. Watch out for that goalie Shot...it's superbly deceptive.