NICKNAME:
For The Record




Current Rank

10


Last Rank

9

Last Challenge

Andy Benson

Result

Loser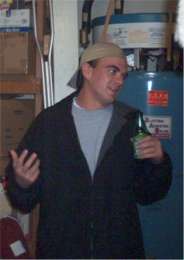 Bio:

Don't worry...desecrating your name isn't what we have in mind. Just have fun playing buddy.

Even the best players have lost to the ladies.

Take the shot...take the shot...take the shot. Hesitates sometimes if you couldn't figure it out. Is becoming a premiere goalie. Stops the big shots but, still having problems shooting with any real power.