In 1973, President Nixon asked King Faisal of Saudi Arabia to accept only US dollars as payment for oil. He could invest any excess profits in US treasury bonds, notes and bills. In return, Nixon offered military protection of Saudi oilfields. The same offer was extended to each of the world's key oil-producing countries. And by 1975 every member of OPEC had agreed to sell their oil only in USA dollars.
The act of moving the dollar off of gold and tying it to foreign oil, instantly forced every oil importing country in the entire world to start maintaining a constant supply of federal reserve paper, and in order to get that paper, they would have to send real, physical goods to America. And this was the birth of the petrodollar.
The paper went out, everything that America needed came in, and the United States got very, very rich as a result. It was the largest financial con in recorded history.
The arms race of the cold war was a game of poker. Military expenditures were the chips, and the US had an endless supply of chips. With the petrodollar under its belt, it was able to raise the stakes higher and higher, outspending every other country on the planet, until eventually US military expenditures surpassed that of all the nations in the world combined. The Soviet Union never had a chance. The collapse of the Communist block in 1991 removed the last counterbalance to American military might. The United States was now an undisputed super-power, with no rival.
Many hoped that this would mark the beginning of a new era of peace and stability. Unfortunately, there were those in high places who had other ideas. Within that same year, the US invaded Iraq, in the first gulf war. And after crushing the Iraqi military, and destroying their infrastructure, including water purification plants, and hospitals, crippling sanctions were imposed, that prevented that infrastructure from being rebuilt. These sanctions, that were initiated by Bush senior, and sustained throughout the entire Clinton administration, lasted for over a decade, and were estimated to have killed over five hundred thousand children. The Clinton administration was fully aware of these figures.
In November of 2000, Iraq began selling its oil exclusively in Euros. This was a direct attack on the dollar, and on US financial dominance, and it was not going to be tolerated.
In response, the US government, with the assistance of the mainstream media, began to build up a massive propaganda campaign, claiming that Iraq had weapons of mass destruction, and was planning to use them. In 2003 the US invaded and once again controlled the country. Oil sales were immediately switched back to dollars. This is particularly notable, due to the fact that switching back to dollars meant a 15 to 20% loss of revenue, due to the Euro's higher value. -- [Transcript of UN world government video]
Miscellaneous videos: • Putin puts fear of God into NWO • Putin vs Obama. Who occupies high ground? *
• JFK to 911: Everything Is A Rich Man's Trick. 3 hr. 27 min.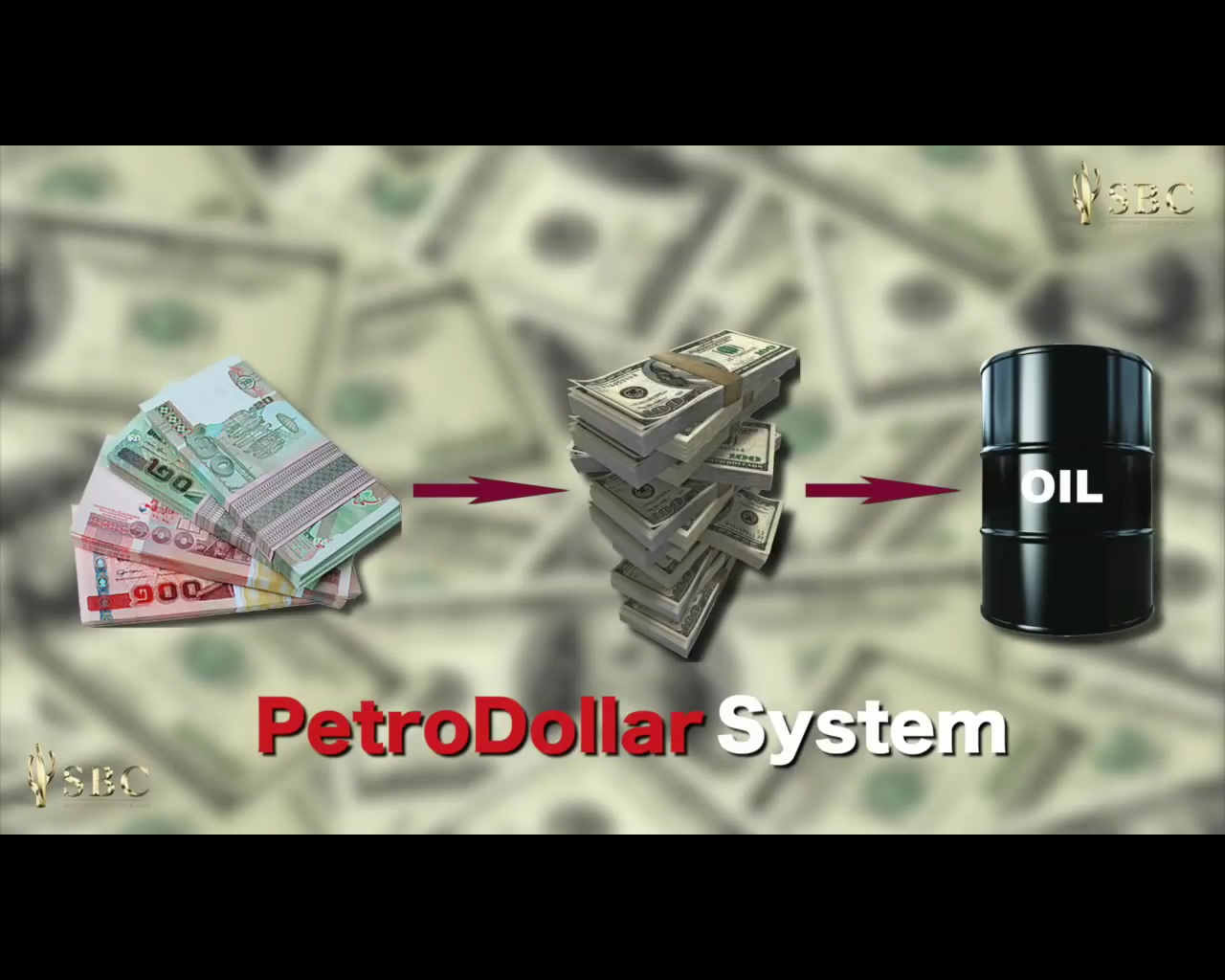 Free E-Books
Tragedy and Hope. Vol. 1--8. by Dr. Carroll Quigley
The Dumbing Down of America, by C.T. Iserbyt
George Bush: The Unauthorized Biography, by Tarpley and Chaitkin
War is a Racket, by Major General S. Butler
Articles
The Coming Depression in America: the Facts
Smedley Butler (author of "War Is a Racket")
Smedley D. Butler was a United States Marine Corps major general, the highest rank authorized at that time, and at the time of his death the most decorated Marine in U.S. history. During his 34-year career as a Marine, he participated in military actions in the Philippines, China, in Central America and the Caribbean during the Banana Wars, and France in World War I. Butler is well known for having later become an outspoken critic of U.S. wars and their consequences, as well as exposing the Business Plot, an alleged plan to overthrow the U.S. government.
• Disclaimer. The compiler of this page does not necessarily agree with or support opinions expressed in videos or other webpages.
• Notice. The articles and videos on this page are for entertainment purposes only. -- Advexon * Advexon TV

• 9/11 and the Belligerent Empire. 24 min.
Collectivists advocate controlled elections, controlled media, controlled education, the elimination of free speech, disarmament of the population, fiat money, a cartelized health-care system, military imperialism, and global government.

The ideology of Freedom Force International is individualism, the opposite of collectivism at every point. Individualists advocate honest elections, a competitive media, an educational system responsive to parents, encouragement of free speech, a well-armed citizenry, sound money, freedom-of-choice in health care, a non-interventionist foreign policy, and national sovereignty.

• The Hidden Rebellion: The Untold Story Behind the French Revolution • Trailer • Clip • The French Revolution: The Rising of the Vendee. Talk by Michael Davies. 1 hour. • Ann Barnhardt. Vendee. Pt. 1. 17 min. • Trailer (Vimeo) • Facebook *

Secret Organizations and Hidden Agendas, by Griffin. 19 pages. Download PDF
• Economic Collapse. 40 min.
Powerpoint Presentations: • Conspiracy Theories (1) -- • Conspiracy theories (2) --