Foreign Language Free with paper game

Learning French language with a paper board game. PDF variant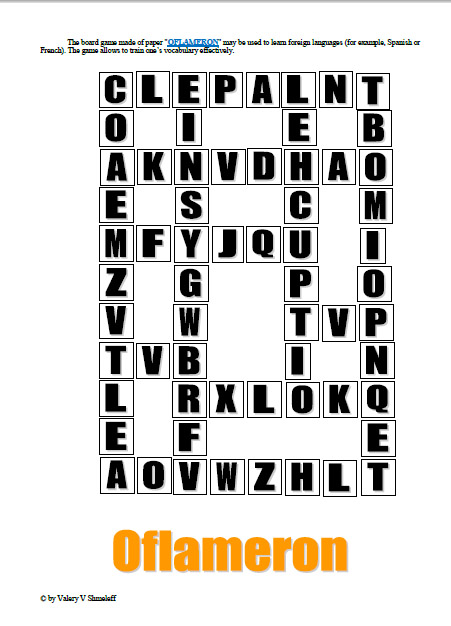 For training of foreign words. Download images and printing on A4 paper. Read GUIDE online.

Free for learning and publications. (c) by Valery Shmeleff


Download PDF IMAGE >> Online GUIDE >>
File in Adobe PDF format. Download in Word

Free learn foreign language.