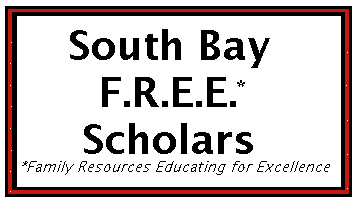 Homeschool Support in the South Bay Area
---
Who we are

We are a loosely structured, all-inclusive support group for current or future homeschoolers. We warmly welcome families of diverse backgrounds and beliefs.

Our families come from all over the San Jose/South Bay area and feature a range of ages, from infants to teens. In addition to scholarly pursuits, we strive to teach our children respect and kindness for others, the principles of a civil society. To establish common expectations in such a diverse group, we have developed behavioral guidelines for SBFS events. Please take a moment to read these guidelines before visiting our group.

Our group has no formal leadership. Any activities that happen are initiated and carried out by volunteers.
---
How our group can enrich your homeschool experience
We meet each Tuesday afternoon at parks throughout the South Bay Area (usually in Sunnyvale, Cupertino, San Jose, or Campbell) and sponsor a variety of educational and social activities. SBFS provides an opportunity to reinforce your own home education efforts while encouraging other homeschool families.

In addition to park day, South Bay FREE Scholars offers the following activities:
Occasional curriculum days, where we bring curriculum on a specific topic for others to see

An annual or (if we're really with it) semi-annual literary magazine. Children submit stories, drawings, poems, etc. for this twice-yearly publication. There is a minimal cost for printing.

An annual Variety Show, where children can demonstrate their skills, such as singing, playing instruments, telling stories or jokes, dancing, etc.

A semi-annual craft fair, where children sell their crafts and baked goods whiel learning entrepreneurial skills.

Parties. We hold several parties a year to celebrate Halloween, Easter, and/or Valentine's Day.

An email discussion group for announcements, homeschooling questions, etc. Because we often post personal information about our families on this list, it is only open to those who have attended at least one park day.
---
How to contact us

If you would like to join our group, please contact Janine Cate (408) 243-7121
Please call between the hours of 10 am and 9 pm.
---