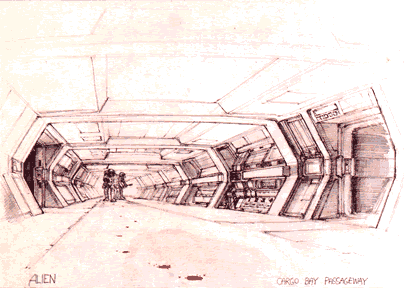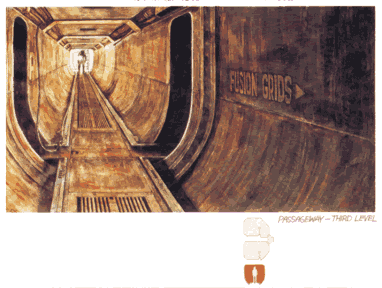 CARGO BAY PASSAGEWAY.
Pencil. An early design for a long, wide passageway to run along the top of the Bison-type earthship between the cargo modules. Not used in Alien.
PASSAGEWAY: THIRD LEVEL.
Felt tip pen, ink & acrylic. A design for one of the lower, more utilitarian corridors. Designed to look like the moldering interior of a tramp steamer. Not used in Alien.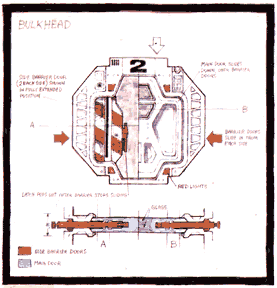 BULKHEAD DOOR.
Felt tip pen. A detailed rendering, with cross section, of the basic bulkhead door, which could seal off the corridors of the Nostromo during an emergency.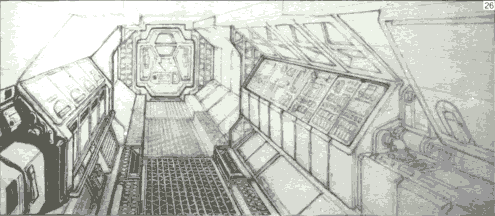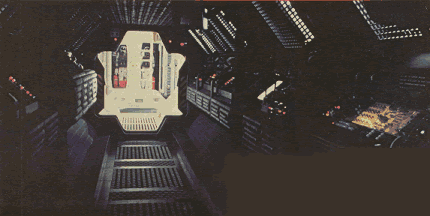 CORRIDOR.
Pencil. The final sketch for the corridor leading from the bridge to a ladderwell on A-deck.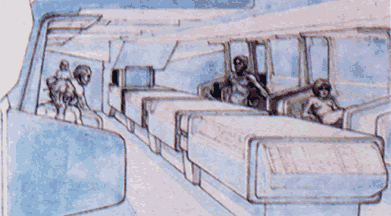 CORRIDOR.
A photo of the finished corridor, almost exactly as sketched above.
HYPERSLEEP CHAMBER.
Cobb's early hypersleep chamber looked a little like a Pullman sleeper.