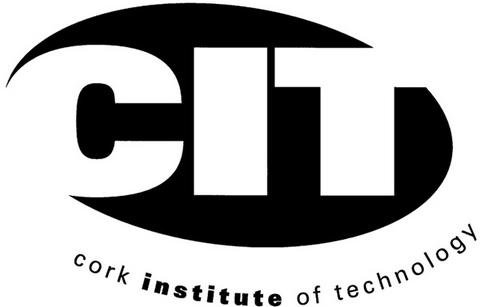 CIT Sailing Club
CIT Sailing Club
Team racing


This is a form of dinghy racing that is extremely fun and action packed.
A race consists of 2 teams of 3 boats each, and the aim is for your team to come in higher places in the opposition. Add the scores (First place=1, Last place=6) and the team with the lowest score wins.
The fun of the racing comes from knowledge of sailing rules. You manoeuvre your boat so that it slows the opposition boat allowing your team mate to overtake you both, thus gaining a position. Therefore it is possible on any leg for a losing team to convert to a winning team. This can happen many times on any leg. The excitement comes from knowing the rules you can use, and using 'em to kill the other team before they kill you. Communication between team members is essential - "Take them out, I'm coming!", as is knowing what is happenning all the time. Does wonders for your driving as well. Taking part in this sport builds teamwork, communication, and personal confidence. Size matters not , only skill counts. Wiping out your coach just before the finish is emmensely satisfying. If any rule infringements are made (or you cause the opposition to infringe a rule), a boat has to turn 360 degrees and then continue. Umpiring occurs on the water from a powerboat nearby. If you like competetive sailing, you'll love team racing.

What is teams racing?
Teams racing is like yachting on steroids . It is like chess on the water . Is fleet racing just not enough? Has match racing just become too lonely or competitive to be fun? Are you bored of cruising ? Are you looking for a greater challenge in yachting - one that will require teamwork , tactical thinking , match racing skills, fleet racing speed and an element of risk ? Read on, for teams racing is (to me), the ultimate experience in yachting. Put in basic terms, teams racing is a fairly new branch of international yachting , in which two teams meet each other on a course. The teams, comprising three boats each (generally double- or triple-handed), race off against each other, not looking for line honours (ie, first over the line), but for an overall win, based on scores. It is a greater challenge than simply racing on your own, for at all times, you must consider not only your own boat, but also that of the five other boats on the course, and be constantly considering strategies which will put your team in a stronger position over the opposition. It can be both physically and mentally draining, and keeping focussed for long periods of time can get difficult, but it only makes a win all the more satisfying. It also see males and females competing on an even footing at an international level.

How do you teams race?
Before you can teams race, you really need a certain level of skill at sailing normally, and a reasonable head for rules . If you have neither of these, but a willingness to learn, then signing up as a crew for an experienced skipper won't do you any harm, although it will be a learning experience! First and foremost, quite obviously, you need a team and a set of the boats used for this sort of racing in your country. In my homeland of New Zealand , youth teams racing is currently being upgraded from two-handed Sunburst boats to the slightly more powerful (but still double-handed) 420 class. For current international class information, the International Yachting Federation, or a yacht club near you, will be able to supply up-to-date teams racing regulations. At any rate, the boats used for teams racing are generally small and manoeuvrable yachts , and often only comprise a mainsail and a jib (spinnakers are often not used). The next step is organising the team and working out compatible crews. Trust is absolutely essential between the skipper and crew of each boat, and if this is lacking, then try swapping the crew combinations around until a team that works is found. In my own skippering and captaining experience, I have often had to order crews to do rather strange positions in the boat (for example, hiking out on the same side as the sail), and in many cases, these orders must be followed immediately and without question by the crew to avoid possible penalty , capsize or loss of position within the fleet. Thus, trust between skipper and crew is incredibly important, as are good lines of communication. In a perfect racing combination, the skipper should be concentrating only on making the boat move through the water as fast as possible, and relying on the crew for information about team member positioning, laylines (ie, the fastest way to get to an upwind mark without sailing into the wind - this will cause the boat to slow and stop dead in the water), where patches of wind on the course are positioned, etc. The crew, in other words, is the eyes of the skipper, and should be almost constantly talking, keeping the skipper up-to-date with what else is happening on the course. Now for the actual racing: The sailing of teams racing is just normal sailing, but the tactics of the races are completely different. In fleet racing, you only think of yourself, and are aiming to cross the line first and without penalty or protest. In match racing, you are attempting to score points off the other boat, in addition to winning. In teams racing, however, you need to be constantly doing addition. Yes, mathematics. This is how the scores of the boats are worked out, and how you are able to tell whether your team is in a winning position, a position of possible strength, or in a position of weakness. In this last scenario, the team has nothing to lose, and will attempt almost anything to get into a position of strength once more. Sailing is a dirty sport - in many cases, it is a sport where people try to break as many rules as they possibly can without getting caught, and use psychological tactics against their opposition. Teams racing is no different in this respect from any other type of yachting, and in fact, it is just as bad if not worse for rule breaking and mind games. In many cases, the race is lost or won on the start line. I will give a description of a typical race, but first I will attempt an ASCII of a course (this one being the course employed at the "Maersk Sealand New Zealand Secondary Schools Teams Racing Championships"):


WIND
|
\ | /
\ /


1 ------------- 2
| |
| |
| |
| |
| |
!=======A | !=======A
| |
| |
| |
| |
| |
| |
3 ------------- 4


Here, the start and finish line flags are represented by an exclaimation mark, the committee boat by an 'A', the theoretical course by vertical and horizontal dashes and the buoys by numbers representing the order around which they are to be sailed. The wind direction should come down from the top of the course so that it forms a perpendicular bisector with the start and finish lines, meaning that the first and last legs of the course (in this particular case) are sailed upwind, giving rise to many opportunities for boats to swap positions, as these upwind legs are notorious for place changes amongst team racers. In teams racing, preparation for the race should begin before you even get on the water - know your opponent. This means that you should attempt to watch their tactics as they employ them against other teams, learn the style of the different boats (which will be generally numbered from one to three on the sails to give an indication of skill level for pre-race pairing off, wherein the captain of the team skippers boat number one), the level of aggression used in their strategies, how skillful the team is, etc. Once you have collected a certain amount of information about your opponents, then the captain of the team should call a team meeting, and talk about possible tactics that may be used - these will be discussed in a later section of this node. Only once this has been done, along with discussing any other concerns that the team has, can the team get on the water feeling properly prepared to meet the opposing team, assuming a high-level of racing competition. For amusement teams racing only, this preparation is not necessary (although some sort of briefing should always be held), but it is imperative for high-level teams to do this step before the race. Once the pre-prestart conference is over, test out your boats, and check that all the fittings are properly organised for the best speed in the conditions - no matter how well you know your tactics, if you have terrible boat speed, then you will lose. Have another quick conference on the water, if need be, then use psychological tactic number one: approach the starting box as a perfectly aligned group, tacking at exactly the same time. This is something that my team and I used to do, and it always worked brilliantly for intimidating the opposing team (even if they were doing the same). There is something concerning about having a team approach you who seem to be reading each others' minds! The start is one of the most complex parts of the race, for all that it sounds simple: get over the line on time, in a position of strength, and without a penalty. It is in this part of the race (the prestart) that most of the psychological tactics are employed by your opposing team, as they will try to push you around and force a penalty on you and your team. Often, the boats will split into pairs according to skill level: captain on opposing captain, second boat onto second boat, and third on third. These boats, now in pairs, will basically match race each other, although there is also the added complication of having to watch out for the other boats, and checking that you are not disadvantaging the rest of your team by taking their wind, right of way , or layline! It is also important to time the length of time it takes for you to make it to the line, if you are going to play it safe and hang back from the line (sitting on the line is not really used in teams racing). Once over the line, the beat to mark one (in this particular case) will sort the men from the boys, so to speak. If you have managed a good start, then you will need to keep the advantage; if not, then the entire leg should be attacking, probing the defense of the leaders. The leading boats, since the fleet will still be quite compressed if evenly matched, need to obey the first rule of teams racing: cover, cover, cover. You cannot let your opponent slip away to find a lift, then come back in a position of strength. Don't worry too much about scores and combinations at this point - sail as fast as you can, and try to get around the top mark first. Of course, that said, always be aware of your team members, and don't disadvantage them by giving them terrible air, or forcing them to tack off the layline. Always remember that you are teams racing - you and your crew (or skipper) are only one third of the team, and there is no way that you are able to win alone - it is an impossibility. Once around the top mark, sail as fast as you can on the reach. Forget tactics - positions rarely change here, although an overlap for buoyroom at the mark is always well and good. Also, watch for mark traps, here. The downwind leg is one of the most dangerous legs in the entire race, simply because things get nasty very quickly. It is at this point in the race that boats attempt to push each other around... even right off the course. Again, always be aware of where your teammates are, for if you are luffing an opposing boat, but end up also pushing your teammate off the rhumbline, then you have gained nothing. Learn the downwind rules of racing very carefully, for they are some of the most complicated rules there are - overlaps are established, broken and re-established with every wave, and unless you use a double-gybe manoeuvre (ie, break then re-establish overlap very quickly) in a tricky situation, then chances are you will be penalised for some small wrong. Penalties are a major part of teams racing, and I mentioned before that in this sport, one of the unspoken rules (until now, anyway) is that you should force your opponent into difficult and penalising postitions, if at all possible. There are more penalties in teams racing than in any other sort of yachting, and unless you are positive that you are wrong, raise a red flag in return to your opponent if they try to penalise you. As somebody who has helped umpire teams racing before, I am well aware of the limitations of the umpiring system, and often things get missed. In teams racing, too, penalties should be taken at the first possible opportunity, otherwise you will be given a double penalty (720) instead of a single turn (360). One good phrase to remember, though, when it comes to luffing in order to help avoid penalty is "Time and opportunity!" Yell it at your opponent if they come to luff you without sufficient warning, for the rules clearly state that you cannot sail towards an opponent if you are off your proper course and intending to hit them. Assuming that you have survived the downwind leg in one piece, the reach between marks three and four will pass in a. Again, try to achieve buoyroom, but don't get too hung up about it. Also, keep an eye out for mark traps - your opponent, if in a strong winning position, may attempt to compress the trailing boats so that they will get first and second positions, thus winning the race no matter what place their third boat receives. It is the final upwards beat to the finish line that will win or lose the race, as invariably things get interesting here (unless the trailing boats are so far behind that they may as well not be in the same race). Tactics, speed and cover. Those are the three things you must remember, and work your boat to the maximum. Roll tack to keep your speed up, and communicate your intentions quite clearly to your team. It is in this final leg that manoeuvres such as the 'Otis Manoeuvre' (explained further down the node) are used, and the effect of these can be quite startling, changing the result of the race. The race is over, now that you've all crossed the line . No, wait. It's not over. Just as you had a briefing and conference before you hit the water, it is also important that the team sits down once again, and discusses the places where they went well, went not as well as they might have, or were just plain wrong. Teams racing is a sport where you must be constantly learning and adapting , or you will not survive big competitions. The entire team must be present, and willing to accept criticism simply as that - a constructive way to improve performance. Discuss mistakes in detail, but also discuss things that went well, and why they went well. A repeat performance of perfect manoeuvres is always helpful! Also, it is useful to analyse the performance of your opposing team. Their strengths, weaknesses, and successful tactics. Learn from mistakes, and learn from your opponents, as with any other sport.

How does the scoring system work?
To work out scores in teams racing, remember one thing: your new favourite number is ten. Actually, ten or under. Here is why it is impossible to win if your team fleet races against a team which employs, well, teamwork: the position numbers add up to a score which determines whether or not you have won. A first placed boat receives one point, second receives two, all the way down to sixth receiving six points. A DNF (did not finish ) scores seven points, meaning that you must have the other two boats in first and second to be able to win. If the scores add up to ten or less, then you are in a winning combination , although the strength of this combination is another thing entirely! To work out overall regatta winners in the case of teams having equal scores after the finals, a count-back system is used, where scores are added up for every race of the entire regatta.

How is teams racing judged?
Teams racing is judged by on-the-water umpires, using a fairly simple system that works well. I have had a little experience at umpiring teams racing, so I will do my best to relate the system here. Since the teams are matched three on three, only three powerboats with two umpires each are needed. Each umpire boat chooses one boat of, say, the red team to follow. "Umpire One" follows "Red One", and places himself in the position of the red boat itself. For example, the umpire will be talking to the check-umpire as Red One goes around the course, saying things such as "I am preparing to tack. I have right of way. The other boat must keep clear. I am around the mark without problems." In this way, it becomes quite clear in protests who has been in the wrong, for you have had a blow-by-blow account of the rules as they apply to Red One during the race, and of all the boat's meetings with other competitors. In the case of a boat calling a protest, the umpire does not immediately judge. The boat in the wrong may choose to voluntarily do a penalty of a full turn (360 degrees) comprising one tack and one gybe. This must be done immediately, so long as it does not endanger any other competitor. Should the boat refuse to do a penalty, or should they raise their protest flag in return and hail the umpire, only then does the umpire make a decision. If there is no penalty, a whistle will be blown, and a green flag raised. All boats continue with the race as per normal. If a boat is in the wrong, a whistle will be blown, and a red flag will be pointed at them. The penalised boat must do a double penalty (720 degrees), as soon as possible. Occasionally, a black flag will be raised, signalling that the protest will be heard off-water after the racing for the day is concluded. This will be like a trial - witnesses, testimonials and evidence will be brought before the judging committee in the evening, and deliberations may take hours. It is preferable to avoid this, if possible, as sometimes protests may not be finished until the early hours of the morning, and if you are racing the next day your performance will slip from tiredness.

What are the rules of teams racing?
Teams racing is judged on the normal rules of international sailing , although there is a special appendix (D) which is used to compensate for some of the stranger aspects of this branch of the sport, eg. coming back to help out teammates. For more information on the rules of sailing (which are complex and will certainly not fit in a single node!), download the rulebook online from your national yachting federation website. Also, for those interested in difficult manoeuvres, or in umpiring, the matchracing callbook and the teams racing callbook are available for download , and are highly recommended.

Are there any special skills, terminology or manoeuvres involved?
There are a large amount of specialised teams racing tactics, although teams often invent their own. Below, there are a few of the most common strategies used. They will, of course, need to be practiced a lot in order to perfect them. Prestart: ·The perfect time to attempt to penalise the opposition! As a general rule, don't go outside the safe area (the area bound by the start line and the laylines to it). The whole purpose of the prestart is for the team to be in a better position than the opponents off the start line. This can be achieved in a variety of simple or more complicated ways. One is to shut boats out at the committee boat end, but only on the last approach. ·Circling: The purpose of circling is to put a penalty on the opponent. Think America's Cup. When there is a port situation and you are on port, go to windward after telling the starboard boat to hold its course. This is safer and introduces clockwise circling. The trick to circling is to extend on port so that you can gybe around and attack the other boat. ·Defensive Prestart: Attempt to keep out of trouble, first and foremost! Hang back from the line, if you are confident that when the prestart is in its final seconds that you can a) make it there on time, and b) will have somewhere to go. Remaining head to wind on the start line, as I mentioned earlier, is rarely done in teams racing. It is more likely that you will be forced into moving by another boat, so be prepared to defend yourself if you choose to wait to be attacked. If you are being followed, remember that you can always tack or gybe out (so long as you are not in "their" water), you can suddenly back the mainsail and stop dead in the water (often this will cause the tailing boat to go past you), and if you have been luffed up head to wind on the line... sail backwards then quickly tack out! ·Offensive Prestart: Own the line! Be aggressive, decisive, and push everyone else out of the way - how dare they be on your start line?! Force them away from the line, downwind, then force a penalty on them. Turn and head back for the line as fast as possible, leaving your opponent floundering and way off the pace (only do this if the boats have naturally split themselves into pairs). Force opponents over the line in the last thirty seconds, but make sure that you do not cross it yourself, remembering that in teams racing, all penalties occurred before the start must be taken before the line is crossed. Basically, be horrible, if you want to do an offensive prestart - have no qualms about sailing the opposition into the committee boat on the start line if need be. Of course, this has the nasty side effect of making the race committee like you a lot less, but hey, at least you're winning... ·General Prestart Advice: There are a couple of rules by which you should sail in the prestart. The first two are to get out of trouble - when you have someone trailing you, sail fast close-hauled and you will soon be able to tack away out of trouble; the other is when you have a boat below you, try and maintain the gap so as to prevent them from putting penalties on you. The other two rules are the opposite of the first two, and are for attacking - when you are the trailing boat, keep things slow in order to maintain control, and when you have a boat to windward, try to close the gap to put a penalty on it. Upwind Passbacks and Tactics: ·Defensive Manoeuvres: Try to keep out of wind shadows forced upon you by other boats by tacking, although this may lead to a tacking duel (which will slow you both down considerably), so practice roll tacks . If you are in wind shadow, either tack or bear off - it is not worth trying to suvive in dirty air, unless one of your teammates intends to rescue you. Of course, you can always switch to offensive as a defense of sorts, when in this situation, by tacking down onto an opposing boat and giving them wind shadow . Generally, the original attacking boat will leave at this, for fear of disadvantaging their other boat yet more. Remember your teammates in this leg - communicate your intentions, in code if need be. ·General Upwind Tips: Speed is your friend. Sail the shifts , keep an eye on your woolies to check for lifts and knocks . Remember tides and obstructions, should they be part of the course - these can be your friend or your enemy , depending upon how you approach them. Attempt to sail the favoured side of the course... relative to your opponents! It is important to cover, and ensure that you don't go way off course searching for a lift at the expense of letting other boats slip through by sailing a tighter course. Also, as always, only tack if it is in your best interest to do so. No matter how fast you are able to turn, you will still lose speed (unless there is almost no wind, but then you will be penalised for coming out of a tack faster than you went in, anyway). Remember that in a tack, you generally lose two or three boat lengths in distance, so always allow for this, and make sure that you will not end up giving wind shadow to one of your teammates once the turn is complete. ·Standard Passback: This involves the windward most teammate sailing down into a cover over the opposition boat and slowing it by luffing their jib. The correct position is one boat length to windward and one and a half boat lengths in front. To defend against this the middle boat can go down on the leeward boat or tack on it. This also slows down the two opposition boats helping the middle boat's teammates. ·Pick: The windwardmost boat swoops down on a reach towards the opponent covering a teammate, just as the teammate to leeward tacks out. This works best on starboard, can work on port.