Blodgett Peak History
The Blodgett Ranch

According to Marian M. McDonough, author of the "Pioneer Diary" website, the Blodgett Ranch is thought to be one of the first ranches on the current United States Air Force Academy grounds. Along with others, Blodgett was one of the first settlers of the academy area.

All the Blodgetts in America are descended from Thomas Blodgett who came to Boston from England in 1635. I have received this bit of information from Alton Blodgett, and confirmed by Gladys Rumbo. Ms. Rumbo has also provided me with a lot more information regarding Aaron Blodgett who was born in 1842 in Ohio. Aaron is listed on the 1870 El Paso County census and owned 600 acres of land. Aaron passed away on March 7, 1911 Please click the link below to view Marian M. McDonough's article. For more information on the Blodgett family click the second link below.

Tells Of Early Settlement, Pioneer Diary

Cedar Mountain

Before becoming Blodgett Peak early settlers in the Woodmen Valley referred to the peak as Cedar Mountain. According to Pat Musick, "To early settlers, Woodmen Valley was Cedar Mountain Valley (Cedar Mountain became Blodgett Peak in Hayden's 1881 Atlas of Colorado)"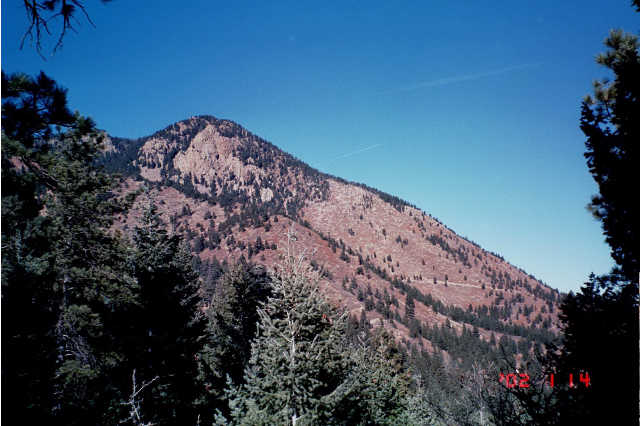 Here's to you Mr. Blodgett!