Welcome to Behr Herpetoculture, our goal is to get you high quality reptiles at the best price, we can do that by either buying quality reptiles in lots or breeding them ourselves. Here at Behr Herpetoculture we only sell the highest quality Captive Bred, Captive Born and long term captive reptiles to make ensure your getting a high quality animal.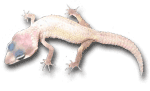 If you are looking for a specific reptile, and I currently don't have it for sale, feel free to E-mail me as I don't always have time to post new reptiles for sale and I am always getting new reptiles in stock.

Here at Behr Herpetoculture we Guarantee our animals to be 100% healthy providing the proper husbandry is given to our reptiles once they are received. We ship to all of Canada and the USA. For US customers there will also be an additional charge for CITES paperwork and USF&W; inspection fees if needed.