Michael Eric Oettle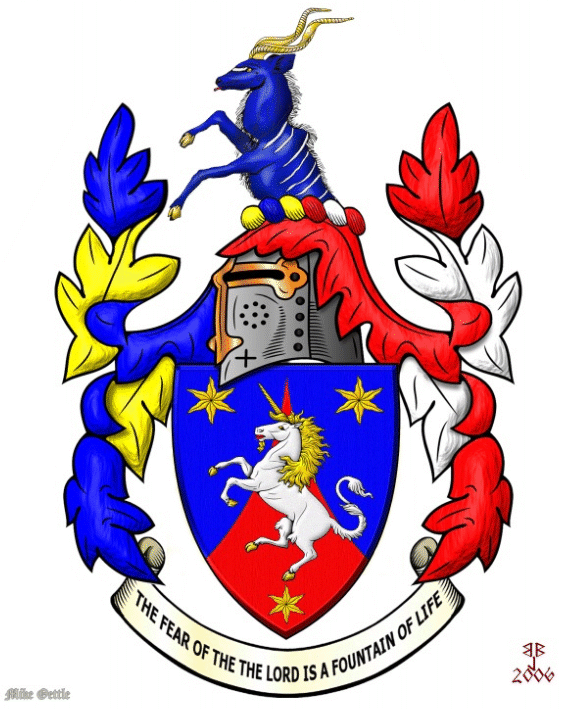 The arms were adopted in 2005 and drawn in 2006, an adaptation of the arms used by the family for the past two centuries and more. The arms the family has used belong, in fact, to a family surnamed Oettel, from Franconia (northern Bavaria), whereas the surname Oettle is Swabian, being found in Württemberg and Baden. The owner's intention is to register them when funds are available. The arms are blazoned:
Arms: Gules chapé ployé azure, overall a unicorn clymant argent, armed, crined and unguled or, langued gules, between three estoiles or.
Torse: Or, azure, argent and gules.
Mantling: Dexter or and azure, sinister argent and gules.
Crest: A demi-kudu issuant azure, attired and unguled or, langued gules, striped argent.
Motto: The fear of the Lord is a fountain of life.
The arms, the family they are associated with and the events leading up to the adoption of this particular blazon are discussed here.
---
---
Vir Afrikaans, kliek hier
---
---
Title graphics prepared using MS Picture It!®
Society coat of arms and the arms above both drawn by Barrie Burr