Introduction
The 2001 Australian National Irish Dancing Championships was organised by the AIDA SA Branch, and held at ETSA Park, Mile End, Adelaide from 2nd to 7th October 2001 inclusive. This competition, as with all Australian National and State Titles was only open to Australian dancers, who are registered with their affiliated State bodies.

About the logo...
The logo chosen by the South Australian Branch depicts Sturt's Desert Pea (clianthus formosus) which is the floral emblem of South Australia. It is a hardy vine which travels closely to the ground, and was named in honour of the explorer Captain Charles Sturt. It flowers prolifically after winter rains. The Sturt Desert Pea is deep red in colour with a black centre. Early aboriginal legend links the plant to the death of a young girl - the red being her blood and the black centre her indigenous origins.
The Desert Pea has been placed within a framework of celtic art symbolising the early Irish influence of the settlers of South Australia. Many country towns,suburbs and
streets are named in memory of the origins of these settlers and today still bear such names as Clare, Dublin, Kilkenny, Cavan, Galway, Thurles etc.
The artwork is by local AIDA member, Mrs.Colleen Kirby, who is well known for her original celtic designs for costume.
Championship Sponsorship
"On behalf of the AIDA (SA) I would like to offer visitors to the AIDA website the opportunity to sponsor one or more of the Championship sections for the forthcoming Australian Irish Dancing Championships 2nd to the 7th October in Adelaide, or to advertise in the official souvenir program of the event."
Individual Championship Sponsorship
Sponsorship is available for solo and ceili events. Your sponsorship would provide medals, sashes, trophies and certificates for competitors. We would acknowledge such sponsorship prominently in the program and by signage in the venue during the course of the selected championship. Your generosity and contribution would also be acknowledged on the official website. Sections available and relevant costs are involved by contacting the Secretary, Margaret Atkinson on (08) 8264 7146, email: [email protected]
Program Advertising
You may like to advertise in the official souvenir program. Individuals, companies and corporations are welcome to make enquiries.

Rates for advertising are:
• Full page $600 (including GST)
• Half page $400 (including GST)
• Quarter page $300 (including GST)
• Business card size $200.00 (including GST)
Color extra and not all sizes available (POA)

Should you be interested in either the Sponsorship or Advertising please contact the Secretary at the first available opportunity and you will be advised of the closing dates for copy.
The venue - for the 2001 Championships is ETSA Park. This well known Adelaide home of netball seats up to 3000 people. It will be open plan seating, not allocated. The "Adelaide Thunderbirds" site says this about ETSA.

"Built on former railyards at Mile End, the stadium offers first rate facilities for players, spectators and administrators, helping to underline South Australia's position as Australia's dominant netball state.

Built at a cost of $11.1 million, the project was funded by the State Government, through the Office of Recreation & Sport, and the SA Netball Association.

The indoor stadium has a seating capacity of 3000 on fixed and retractable seating while outside there are 26 netball courts and car parking for 750 vehicles."

For more information on the venue please visit the home site of the netball team, the Adelaide Thunderbirds
| | |
| --- | --- |
| ! | There are no EFTPOS facilities at ETSA Park. |
| | |
Final Wrap-up!
- here are some dinal notes regarding the 'aftermath' of this year's Nationals
Firstly - LOST PROPERTY
- 1 pair of gold Lurex briefs for a dance costume, size 8-10 childs
- 1 black sleeveless cotton/nylon/elastane - Sportscraft - size small
- 1 black leotard with the name of Emily on the tag
- 1 tracksuit top black main colour, top green with white trim, no name, no size, black zip. Collar is green lined with white. Could be a School track suit.
Anyone wishing to claim any of the above should contact Margaret Atkinson on (08) 8264 7146 or email.
Secondly - GOLF DAY!
The inaugural Australian Championship Golf Day was held on Wednesday the 3rd October at the picturesque North Adelaide Gold Links, not far from the Australian Irish
Dancing Championship Venue. The event was the brain child of Paul Rogers of the Adelaide Academy, after a group of parents tried out nearly all the golf courses on the
Gold Coast last year.
Seventeen keen golfers teed off in rather good conditions, weatherwise, considering how wet and cold it was in Adelaide.
The winning trophy went to Terry Neal of the Adelaide Academy and the runner up was Kienan Melino from the Murphy School of Irish Dancing. Congratulations to Terry and Kienan and to all who took part.
David and Vaughan of Awards Plus of New South Wales donated a fantastic trophy of a golfer and Bank SA gave a parcel of corporate products to the runner up. All agreed it was a great day, and many finished up for lunch at the Daniel OConnell Irish Pub in North Adelaide.
Golfers hope that this will be an annual event. It was Adelaide's turn in 2001 to win the trophy - who will be victorious in 2002??? Start practising now!!!!
Regards,
Margaret Atkinson
Thirdly - The Dance Dress Bag manufacturer who was at the Australian Championships, Helen R. Doyle, would like to pass on the message that she is still contactable by email. It appears her website was removed whilst she was at the Nationals in Adelaide, and they are in the process of having it replaced.
Travel

The Official Carrier for the 2001 Championships is Ansett Australia. It is imperative that you quote Masterfile Number MC06845 when making reservations. The Ansett Australia Event airfare offers discounts of up to 45% off the full economy airfare.
Accommodation

The Official Hotel is the Stamford Plaza Adelaide


| | |
| --- | --- |
| Address: | 150 North Terrace, Adelaide |
| Phone: | 08 8461 1111 |
| Fax: | 08 8231 7572 |
| Email: | [email protected] |

Downtown Personalized Hospitality
• 334 elegantly furnished spacious guest rooms/suites overlooking beautiful churches and parklands
• International cuisine from three restaurants, the city's only five star gaming lounge and an intimate cocktail bar
• Ten elegant function rooms with audio-visual capabilities cater for groups of up to 350. A full service business centre is also available.
• Fully equipped rooftop gym, sauna and heated pool
Recreational activities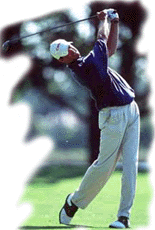 "Golf Day"
- at the beautiful City of Adelaide Golf Links. A must for all those who enjoy a game. It has been suggested that an "Ambrose" style competition would be the most successful and sociable, and would be open to both men and women. There will be trophies awarded to each member of the winning team. At this stage there are 30-40 spots; equipment can be supplied and lunch is included in the cost. Cost is approximately $35-$40 per player (depending on the numbers). If anyone is interested please contact Margaret Atkinson on

[email protected]

, or telephone (08) 8264 7146 (after hours) for more information, or check out this page!
Day Trips
- by Luxury Airconditioned Coach
Departing at 9.30 returning at 5.30pm.
Trip 1.To the Barossa Valley
Visit the Gumeracha Toy Factory, complimentary tea and coffee
Visit Angas Park Dried Fruits and Menglers Hill Lookout. Lunch in Tanunda (at own expense). Visit Grant Burge Winery and Orlando Winery
Trip 2.To the Southern Vales Wineries
Visit the historic township of Hahndorf
Visit Cottage Box Chocolates and Beerenberg Strawberry Farm
Lunch in Strathalbyn (at own expense)
Visit McLaren Vale Wine Region
Visit Hardy's Winery and the Almond Train.
Cost is $30 adults - Children/Concessions $20
Minimum booking 40 per coach - maximum 48

Please advise your interest in either or both of these tours to Margaret Atkinson on [email protected] or by phone at (08) 8264 7146. These can be arranged to take place either during or after the Championships.
Tourism
| | |
| --- | --- |
| 20-22 Sept | Sensational Adelaide International Police Tattoo Entertainment Centre |
| 22 Sep-2nd Oct | Richard Wagner's operatic masterpiece "Parifal:Festival Theatre |
| 30 Sept | Bay to Birdwood Classic Motorvehicle Cavalcade and Rally. Over 1300 classic cars |
| 5-14 Oct | Tasting Australia - Food and wine festival - City of Adelaide Feast of the senses. |
THis and more information available on www.southaustralia.com/majorevents.asp For information on what there is to do during your stay in Adelaide you can contact Tourism SA or visit the following website http://www.acta.com.au/index2.html. This excellent site gives you all the possible options for other accommodation, tours, sites, places of interest and all the information about South Australia.

Tickets & Program
Tickets to the events will be available from Monday 1st October.
ADMISSION COSTS ARE:
| | | |
| --- | --- | --- |
| Season pass | (6 days) | $60.00 |
| 3 day pass | (3 days) | $30.00 |
(you must nominate the days)
| | |
| --- | --- |
| Daily admission | |
| Adults | $12.00 |
| Concessions and Children | $6.00 |
| Program | $12.00 |
All of the above includes GST
Adjudicators
- for the 2001 Nationals will be:
Eugene Harnett ADCRG, Dublin
Aine O'Shea ADCRG, Dublin
Carol Scanlon ADCRG, Birmingham
Brendan O'Brien ADCRG, Dublin
and the musicians will again be:
Gerry Conlon - Glasgow
Seamus O'Sullivan - Glasgow

Entries

Entry Fees are:
(inc. GST)
Solo - $27.50
Ceili & Figure - $5.50 per team member
Closing date for entries - 30th August 2001