Aa! Megamisama SuperFamicom game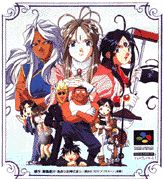 SuperFamicom version of Aa! Megamisama game was suppose to be released in July of 1996 in Japan. For more details, please refer to the Ah ! My Goddess News section.

Ah! Megami-sama Game coming for Super Famicom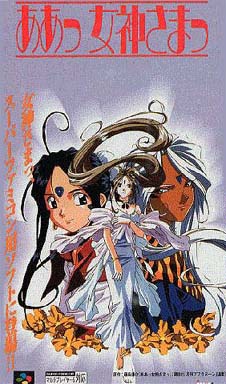 Yeah! The Ah! Megami-sama game, brought to you by the friendly people of Nintendo, will be put onto sale in July 19th, however, rather or not there will be Super Nintendo version of this game is unknown. It is a racing game not unlike the Super Mario Cart, where you have bunch of players racing against each other. The game takes place in NIT's festival, and all the characters in this game, to the best of my knowledge, are all famililar AMS Characters. There are five teams with two people in each group. They are as follows:
Belldandy & Keiichi (Who else?)
Skuld and Banpei-kun RX. (They'll look so CUTE together!!)
Megumi & Sora (Cute girls)
Tamiya & Ootaki (This should be good)

Pretty good, huh? I wonder what the actual game will be like! More information will be added when I find out more about it.




*Specil thanks to Hanny Lee ([email protected]) for provide the above informations.
---
[ AMG Product ] * [ Main Page ] *