PEANUT DISPENSER!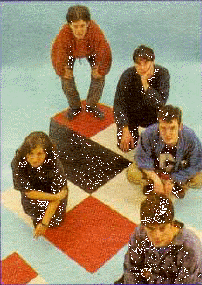 Welcome to my Gorky's Zygotic Mynci page!
If anyone wants to subscribe to a Gorky's newsletter that I'm doing, then click on this text and fill out the details. You'll be notified of latest Gorky's news, and page updates of Peanut Dispenser
Last update - 03/08/99 - Updated large parts of increasingly stagnating page.
BUY GORKY'S CD'S ONLINE
CARTREF CYMRAEG
CHAT NOW

DISCOGRAPHY
FANZINES
GUESTBOOK
GUITAR TAB AND CHORDS
LYRICS
MAILING LIST
MESSAGE BOARD
NEWS
PICTURES
SONG VOTE
SOUND
TOUR DATES
SIGN MY GUESTBOOK



VIEW MY GUESTBOOK
---
OTHER GORKY'S SITES OF NOTE
---
CONTRIBUTIONS AND HELP HAVE BEEN RECEIVED FROM:
Rodrigo Antunes (everything in a big, big way), Thomas Picard (French translations, help with guitar stuff, and the soon-to-come MIDI files), Phil Miles, Richard Oakley, Brendan E Dougan, Paul Cully (corrections to lyrics), Juliet Lang (lots of guitar stuff), and everyone who's voted.
If I've missed anyone out, then mail me and put me right.
---
THANKS ARE DUE TO
Chris from Secret Sounds, Aled from Nameless, Matthew Pimm and Jason Freeboy of the Mad Monkey page
---
Feedback, contributions, and corrections welcome at [email protected]
This page designed and maintained by Rhodri-Llyr Viney
visitors since January 14th, 1999
Peanut Dispenser statistics.