Lancia's by Vignale
1949 Lancia Aprilia Coupé
 One of the first cars designed by Giovanni Michelotti and built by Vignale - there were many to follow...
---
Lancia Aurelia
The standard Aurelia had a selfsupporting body, but on demand from 'il carrozzieri' also a chassis could be delivered. From 1950 to 1956 about 900 Aurelia's were build. About 300 went to Pinin Farina, mostly 4-seater convertibles. All 900 had 'one-offs' in series up to about 20 cars. Vignale surely has built many more than the five Aurelia's on this page. 

1950 Lancia Aurelia B50 Coupé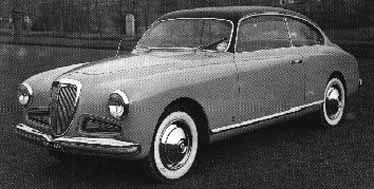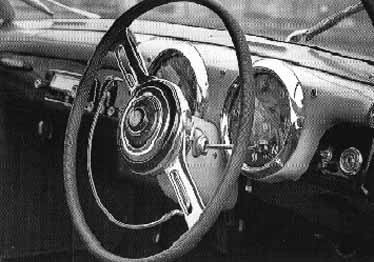 [Picture from "La Lancia", page 150]
---
1951 Lancia Aurelia B50 Coupé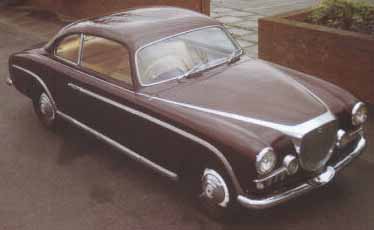 1951 Aurelia B50 Vignale Coupe. One-off,
believed built for the 1951 Genoa, Italy Motor Show.
The chassis was ordered in the spring of 1951 from Lancia by a main agent in
Novara (Piemonte) Italy. It was delivered in the early fall of 1951, to a
wealthy resident of Alessandria (Piemonte) Italy. Nothing is known of its
history until it appeared at a Coys of Kensington auction in London in June,
1996 (the auction catalog lists a "noted Italian collector" as the seller,
and says that he purchased the car in 1980 in Napoli- however, it also
mentions that it was shown at "the 1951 Genoa Motor Show". In my extensive
research in Italy, including at the Biscaretti Museum in Torino, no one can
find any evidence of a motor show having been held in Genoa). It was sold to
a Japanese collector, who then sold it through a dealer in the San Francisco,
California area in early 1997. I purchased the car in March of 1997 and gave
it a complete mechanical rebuild (it was not in good running order at all)
which was completed recently.
Donald is still looking for more information on his car!
You can contact him at [email protected], or via fax- 212 598 5433 (office)
or 215 297 5210 (home). Jun 98
---
1952 Lancia Aurelia B52 Coupé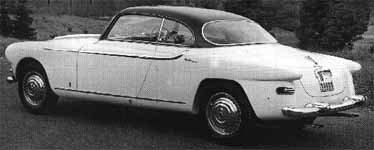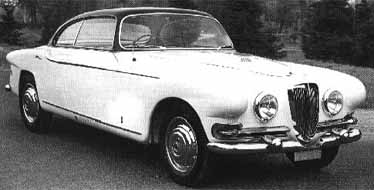 [Picture from "La Lancia", page 149]
---
Lancia Aurelia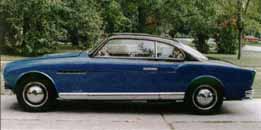 Other Aurelia's:
Aurelia B50 coupe, 1950.
(Former) Owner: Bengt Gustavsson, fax:+46-8-768 5059.
This car was for sale in January 1997.

---
Lancia Flavia
The Flavia convertibile was introduced at the Turin Motor Show of November 1962.
Production started in December 1962. Until May 1964 a total of 1601 Flavias were build.
Due to low sales figures from both Vignale and Lancia during this period,
the last Flavias were only sold in 1968. 
1966 Lancia Flavia Convertibile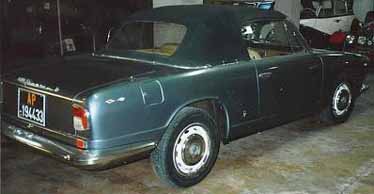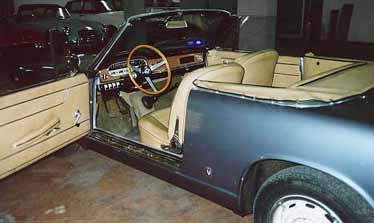 ---
1964 Lancia Flavia Convertibile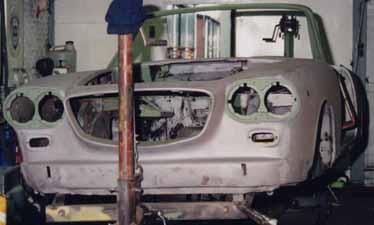 Currently being restored
Owner: Alfred Verschoor
---
Lancia Flavia Convertibile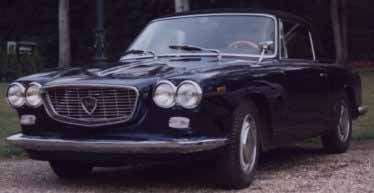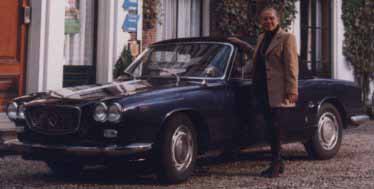 Owner: Heidi Schulz
---
Lancia Appia
The Appia Convertibile was available as a 2 seater from 1957 to 1959
and as a 2+2 from 1959 to 1962.

The Appia Lusso is always a Coupé, in fact it is a 2+2 with a welded hard-top.
It was also produced from 1959 to 1962.
The 2+2 Convertibile is by many people referred to as the Lusso. This is due to the fact that the 2+2 and the Coupé were built in the same period and show a lot of resemblance.

---

Appia Sport, 1956 and
Appia, coupe-prototype [no name?] 1956

Both cars were shown at the Turin Motor Show of 1956,
"La Lancia", page 177.

 

Appia Berlina-prototype [no name?]

built somewhere between 1956 and 1959.


[Picture from "Ardea e Appia", page 55]
 
---
 Lancia Appia Lusso
Appia Lusso, 1959-1962, 477 built.
---
Appia Convertibile, 1957-1962

Total produced: 1586

Owner: Sylvia and Helmut Hagenberger

 

Owner: Jaap Buitenhuis
---
 Lancia Flaminia
Flaminia Spyder, 1959

Shown at the Turin Motor Show, 1959
"La Lancia" does mention it, but does not show a picture, page 228.

---
  Lancia Fulvia Coupé
 From: Oldtimer enclyclopedie - Sportauto's 1945 -1975
Author: Rob de la Rive Box
[ISBN 903960320-0]
---

More Lancia information:

Books:
"La Lancia" by Wim Oude Weernink, G. Nada
"Lancia Ardea e Appia" by Giorgio Nada.

On the web:

Viva Lancia
Information, service and parts for your historic Lancia

 

 

---

 Most information and pictures on this page thanks to:
Alfred Verschoor

 
---
This page hosted by
Get your own Free Home Page