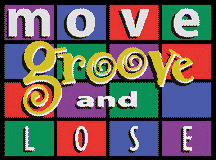 In December 1998, Richard Simmons came out with a new package, the Move, Groove, and Lose. It introduced the FoodMover Food Plan, which is an updated version of the DealAMeal Card System that's been used by millions for years. The premise is basically the same.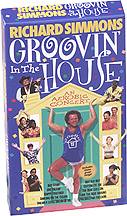 Included in the package is the Groovin' in the House aerobics video tape. You can read my review of it on my Richard Simmons Exercises Page.


---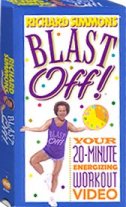 And with the new infomercial of January 2000, included is the new Blast-Off Video - 20 minutes of aerobics to "blast-off" your metabolism.


---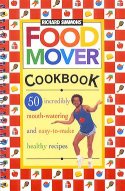 The FoodMover Cookbook, with recipes submitted by Richard's Friends and FoodMover counts for each recipe. Also included are a weeks's worth of recipie cards for Blast Off Week.


---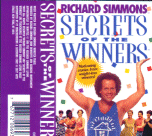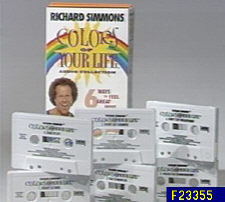 Other items in the box were a 30 day supply of Richard's brand of vitamins and one tape from his Colors of Life audio tape series, and a tape of testimonials called "Secrets of the Winners".


---
FoodMover Program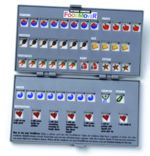 For the first week, everyone eats 1000 calories. This is knows as the "Blast Off" week. Take the 1000 calorie card and slip it into your FoodMover. As you eat that food each day, close the little door.When all doors are closed, you're finished eating for the day. After the first week, depending on your curent weight, you slip in a different calorie allotment

One main difference with the FoodMover is the built in extras. There's windows for your daily requirement for 8 glasses of water, a window for daily exercise, for a vitamin, and along the bottom are windows for your daily affirmations. Those are similar to the Project Me! affirmations but more uplifting and goal oriented.



---
FoodMover Cards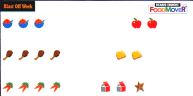 1000 Calories - Blast Off Week
(click on thumbnail for full view)
---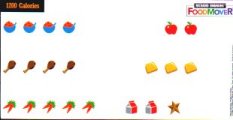 1200 Calories
(click on thumbnail for full view)
---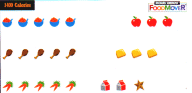 1400 Calories
(click on thumbnail for full view)
---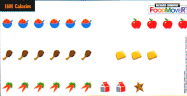 1600 Calories
(click on thumbnail for full view)
---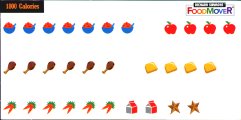 1800 Calories
(click on thumbnail for full view)
---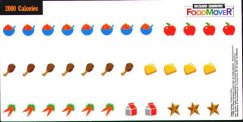 2000 Calories
(click on thumbnail for full view)
---


After the first week, known as the Blast Off! week, then choose your daily calorie allotment from the chart below: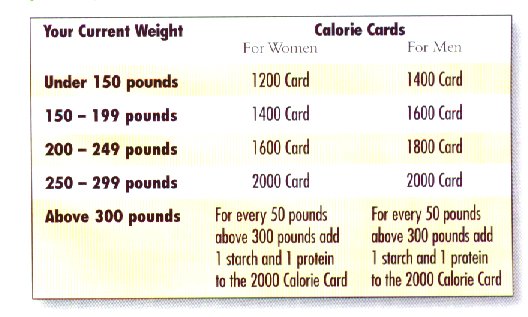 Slip the corresponding card into your FoodMover, and you're off! As your weight drops, change the cards in your FoodMover accordingly. For example, the first week you use the 1000 calorie card, no matter what your weight. Then on the first day of week 2, you weigh yourself and see your current weight is 155 pounds. Being a female, you would then choose the 1400 calorie card to put in your FoodMover. When your weight drops to say, 149 pounds, you would now remove the 1400 calorie card and put in the 1200 calorie card until you reach your goal weight.
For maintainence after reaching your goal, Richard suggests on page 21 of the FoodMover Instructional Booklet to continue to use the present card, unless you're still losing weight. If so, move up to the next highest calorie card.



What should your goal weight be? Here's the chart from the FoodMover Instructional Booklet: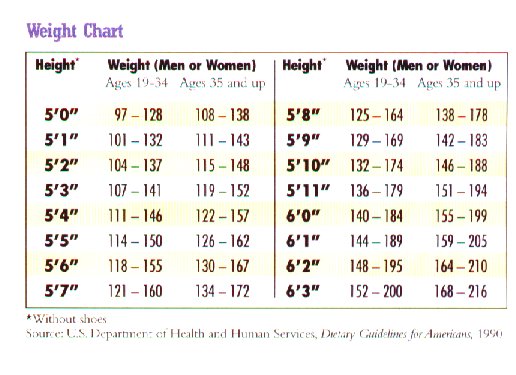 ---

And don't forget to sign the "Contract With Myself" as a pledge for health!


---
---

As of December, 1999 the Move, Groove, Lose package now contains a FoodMover Cookbook, a special Blast Off exercise video, and Blast Off Week menu cards!!

---
The Benefits of Exercise
1. Exercise, especially aerobic exercise, strengthens your heart and reduces your size and weight by burning fat.
2. Exercise supresses your appetite for thirty minutes to one hour.
3. Exercise may increase your lifespan.
4. Exercise may eliminate depression.
5. Exercise loosens you up, reducing tension and increasing flexibility.
6. Exercise reduces stress and can alleviate stress-related problems.
7. Exercise increases your energy level.
8. Exercise sharpens and quickens your mind because of the extra oxygen flowing through your head.
9. Exercise helps you sleep better.
10. Exercise makes visits to the bathroom more regular.
11. Exercise cleans out your lungs, increasing their capacity and eliminating that "out-of-breath" feeling.
12. Exercise makes you more conscious of your body and posture.
13. Exercise builds up your resistance to sickness.
14. Exercise will improve every aspect of your appearance. It will tone, shape, and firm you into a more attractive person.
15. Exercise motivates you to tackle other challanges and to succeed. The energy you've created through exercising will beneficially affect other parts of your life.


---
Support

Remember, nobody can do it alone! You can go to Richard's home page and link to others from there, or join one of the mailing lists below. We always have a shoulder to lend, and ear to bend.



Click to subscribe to the Richard Simmons DealAMeal and FoodMover Recipe List (rsdeal) at OneList

Click to view archives of rsdeal


This list, sponsored by OneList, is for the exchange of recipes specific to the DealAMeal or FoodMover programs by Richard Simmons. This is for the exchange of not only recipes but ideas on how to stay on the food plan AND how to incorporate exercise into your busy life, preferable Richard Simmons' exercise videos.

This will be a list for all ages, since proper eating is essential for all ages, but adults and their problems will prevail.

Please refrain from unnecessary "me too" and "atta girl" type postings to the list - these are better sent via personal email to the person intended.

This list is unaffiliated with Richard Simmons, Deal a Meal, Good Times video, or any other aspect of Richard Simmons and his business ventures. It's solely for personal support and information exchange.

Also, this list is not offering medical advice and will accept no responsibility. Please check with your personal physician before starting any exercise program or calorie restricted diet and follow his/her guidance above all others.


---
:

Click to subscribe to mgl-dam-dieters

The Move, Groove, Lose/Deal-A-Meal Mailing list is another non-official or sanctioned list. It's still small (under 100 members) but a great source of support.


There's a group called 100+ Cyberangels, a group formed from the friendships made on Richard's 100+ message group.


---
Move, Groove & Lose and FoodMover cards are Copyright © Deal-A-Meal Corp. I have no affiliation with the company other than being a satisfied customer.
Return to SuzyBear's Richard Simmons Page

---
---