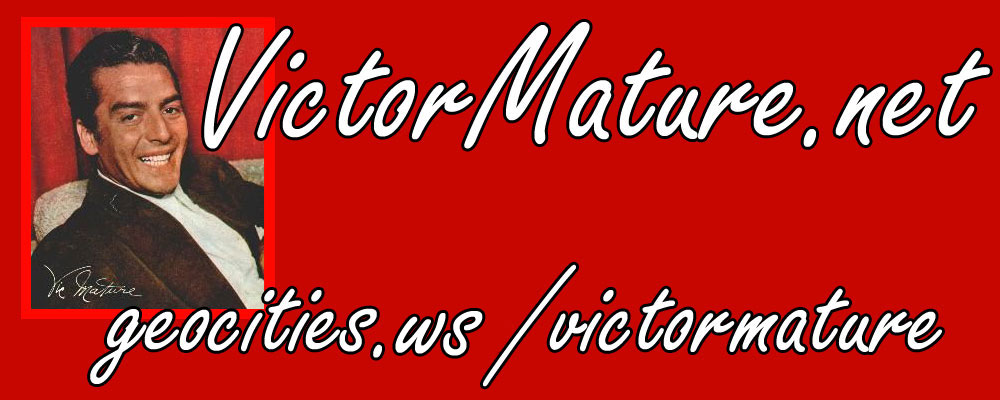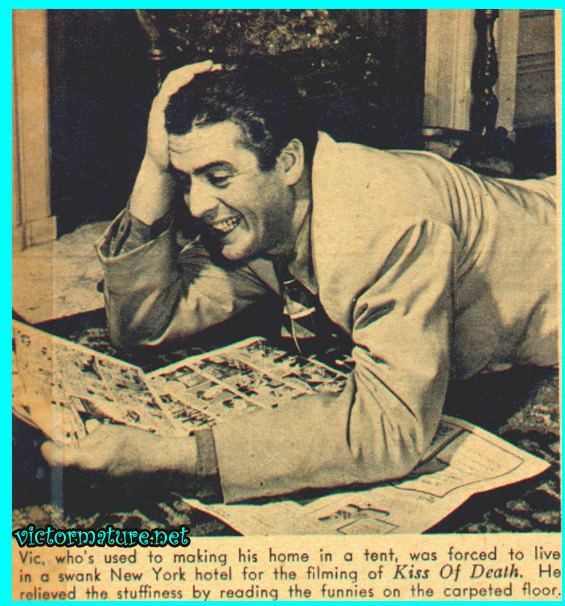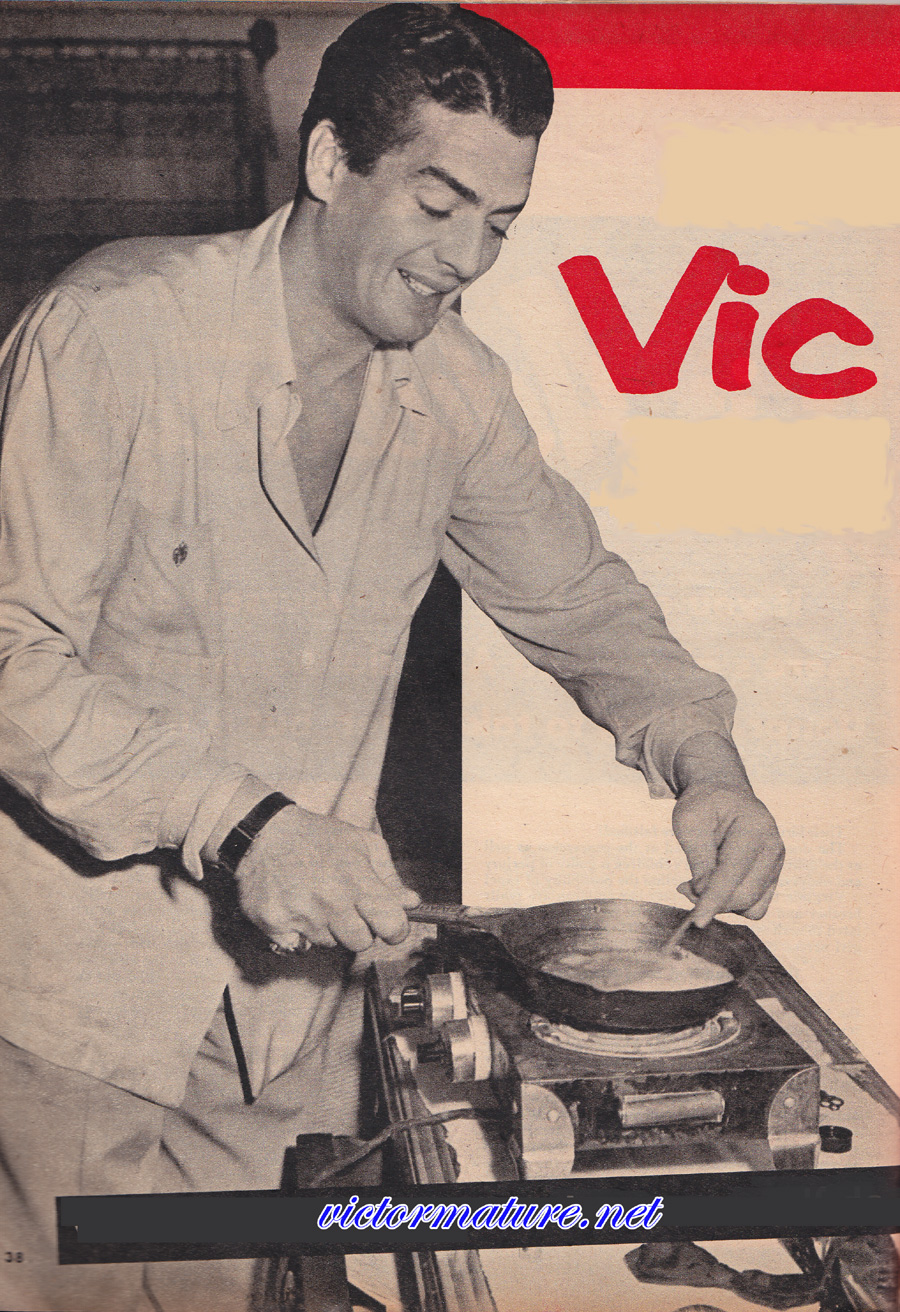 Just discovered that November 7th is "NATIONAL MEN MAKE DINNER DAY" so thought this would be the perfect picture! Love this wonderful photo of Vic cooking! :-)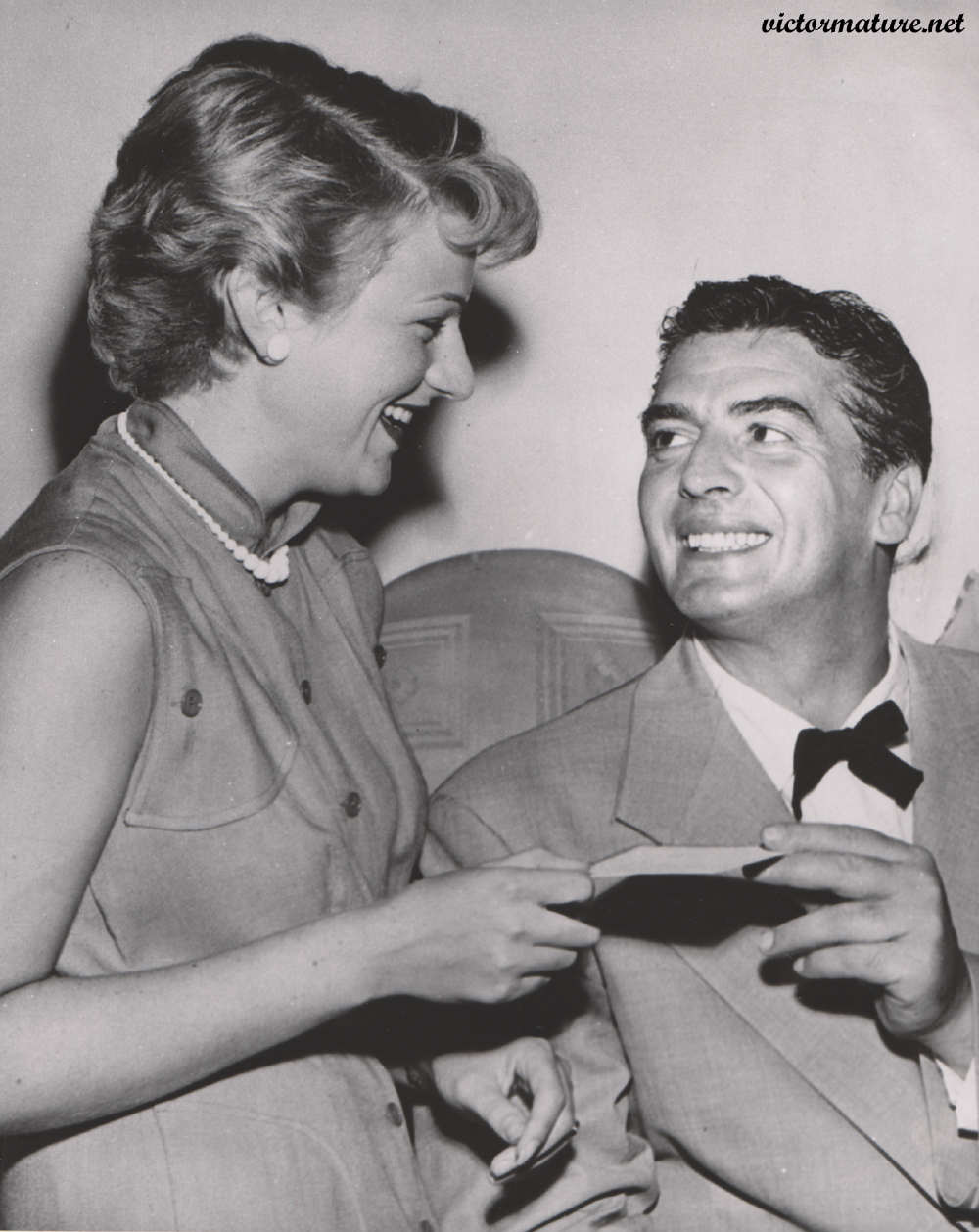 \
1950 - Victor Mature visits briefly at a debutante party with Miss Edith Holloway. He was attending a luncheon in his honor at the Pendennis Club. Vic was in town for the world premiere of his picture, "Stella."
Christmastime 1943 - Victor's date last night was Jeanette Morris, of Louisville. She was also one of Vic's earliest girlfriends. Vic was in town to spend Christmas with his mother, Clara Mature. Vic and Jeanette remained friends throughout their lives and he used to call her whenever he visited Louisville.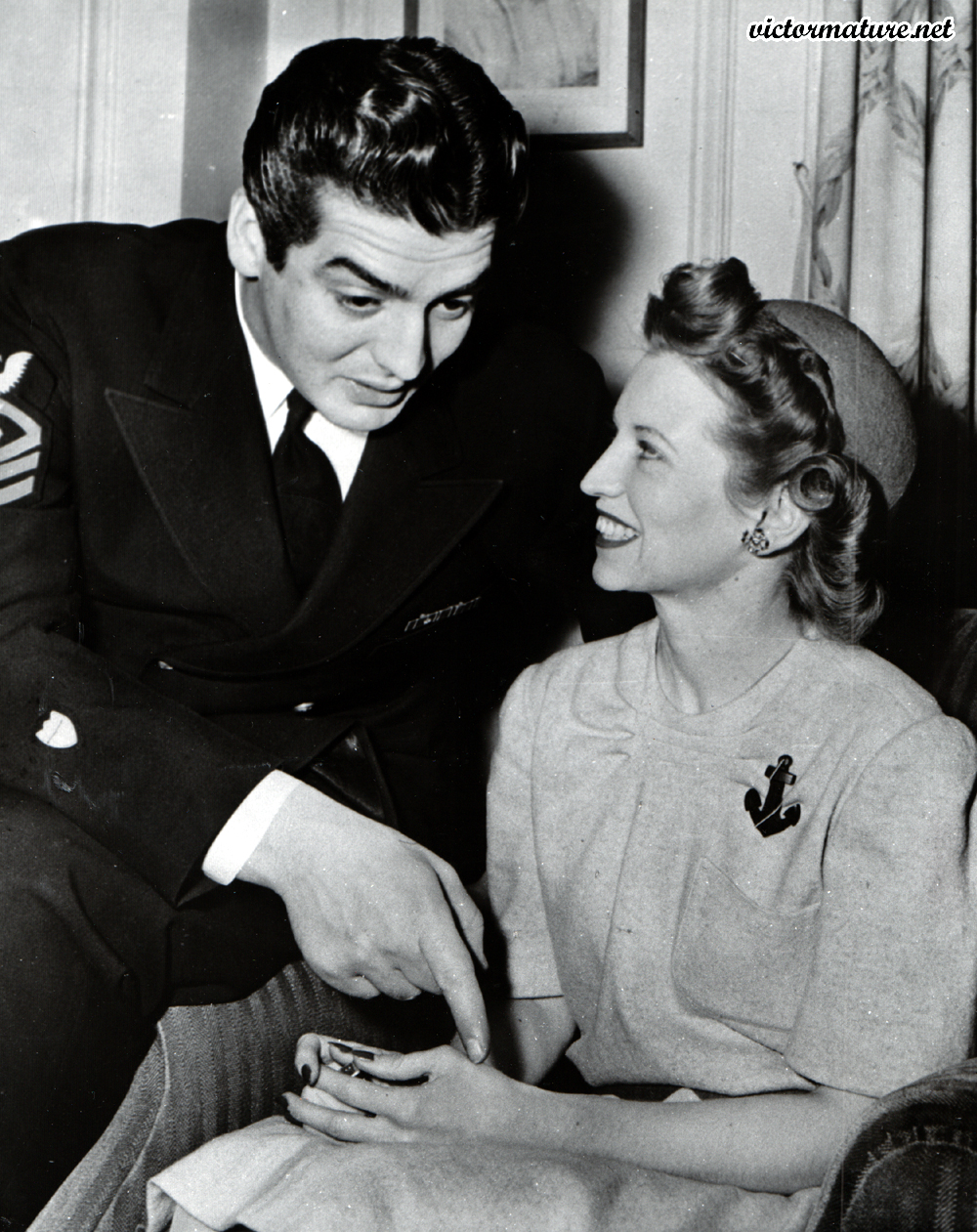 Happy Sunday! From: victormature.net Hit of Broadway musical, Louisiana Purchase, Carole Bruce learns about Hollywood from Victor Mature at the Stork. Vic's on Broadway in Lady In The Dark; Carole goes to Hollywood for Univ.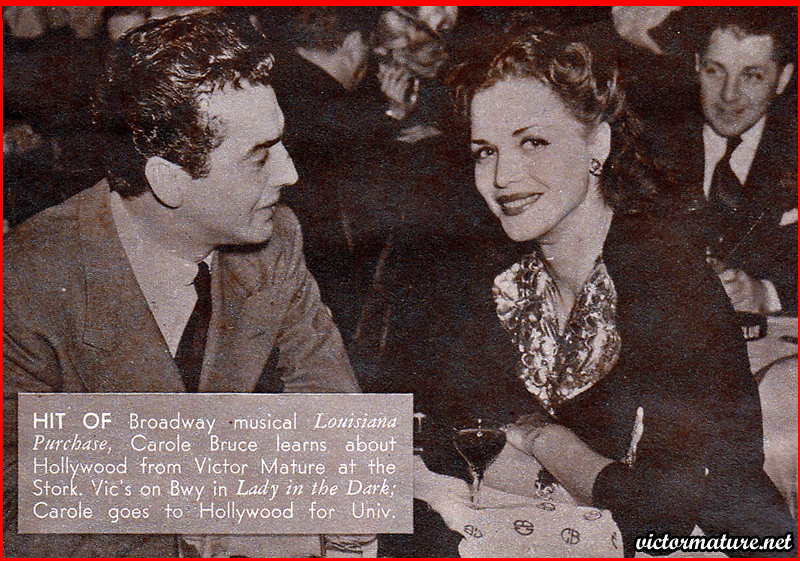 Happy Friday! From: victormature.net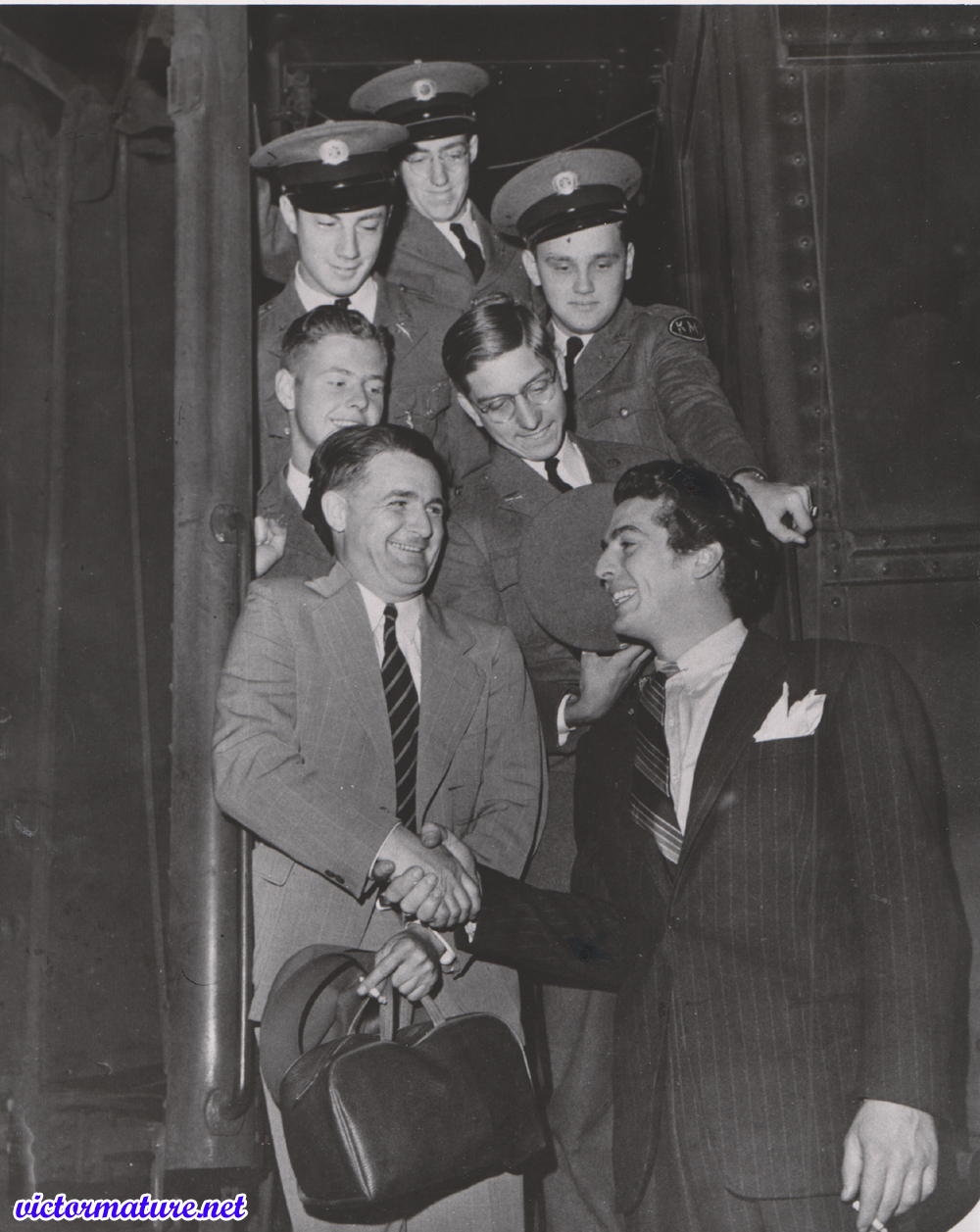 Happy Sunday! Here is a great behind the scenes photo of Victor and Marcy McGuire from Seven Days Leave!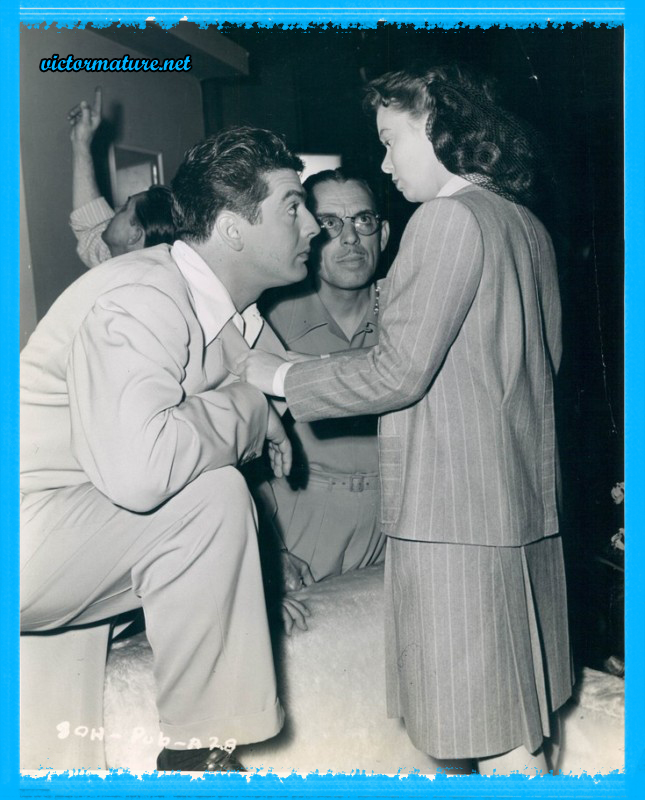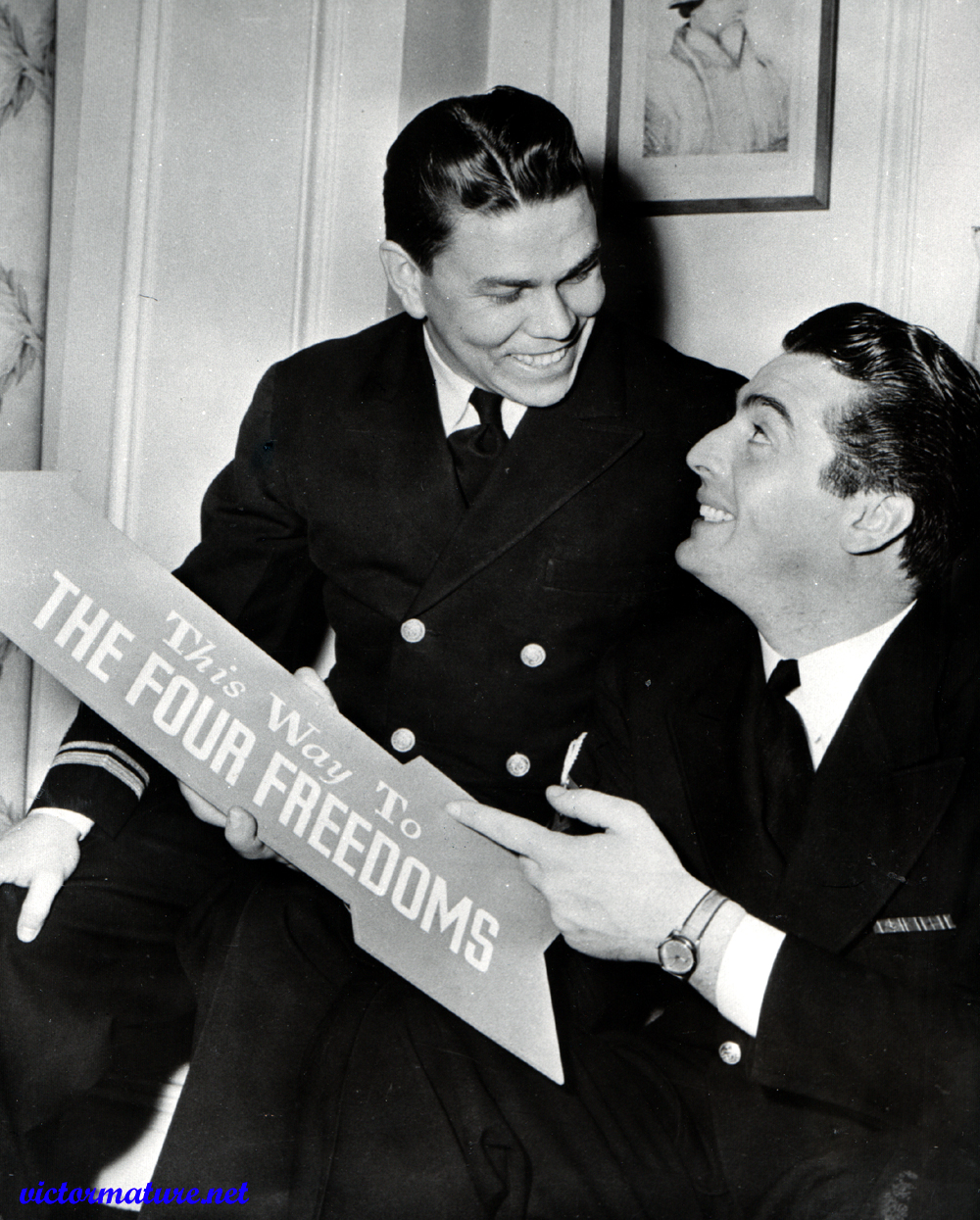 The Four Freedoms were goals articulated by United States President Franklin D. Roosevelt on Monday, January 6, 1941. In an address known as the Four Freedoms speech (technically the 1941 State of the Union address), he proposed four fundamental freedoms that people "everywhere in the world" ought to enjoy:
Freedom of speech
Freedom of worship
Freedom from want
Freedom from fear
Roosevelt delivered his speech 11 months before the surprise attack on U.S. forces in Pearl Harbor, Hawaii that caused the United States to declare war on Japan, December 8, 1941. https://en.wikipedia.org/wiki/Four_Freedoms