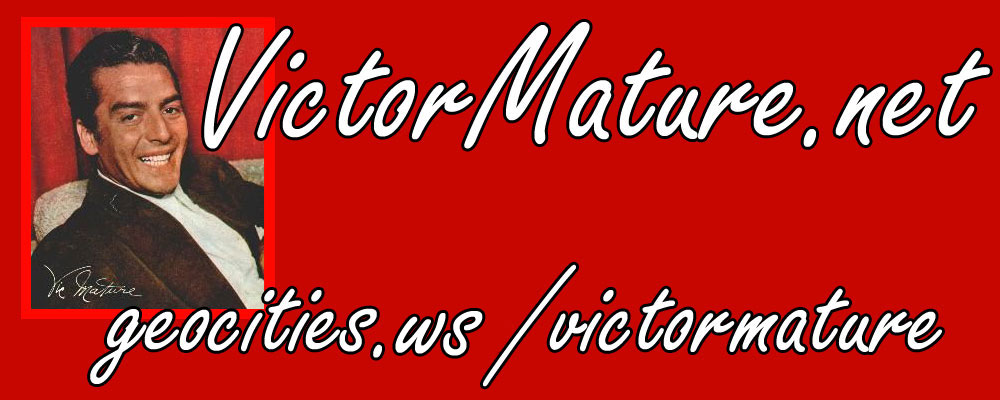 Victoria Mature is Ms. Noir City! From Eddie Muller: "NOIR CITY 18 LINEUP REVEALED. Take a trip to dark and dangerous corners of the globe without leaving the comfort of a majestic movie palace. NOIR CITY: INTERNATIONAL II comes to San Francisco's Castro Theatre January 24. Check out the schedule and buy your passport here.
http://www.noircity.com
/" -- The Film Noir Foundation Presents
NOIR CITY: INTERNATIONAL II
The 18th Annual San Francisco Film Noir Festival
America doesn't have a monopoly on swaggering gangsters, larcenous lovers, surly ex-cons, corrupt cops, and scheming femmes fatales. Six years after the first NOIR CITY: INTERNATIONAL—the Film Noir Foundation is at it again: presenting an array of classic films from around the globe, a wide-ranging, thematically cohesive immersion in a sordid world of sinister and sexy affairs—including the world premieres of two new restorations by the Film Noir Foundation! Yes, "It's a Bitter Little World"— but for ten days and nights at the majestic Castro Theatre, NOIR CITY is cinema paradiso! As always, the festival is programmed and hosted by Eddie Muller, internationally renowned "Czar of Noir" and host of the popular Turner Classic Movies series Noir Alley.
For veteran cinephiles, it's a chance to again experience cherished cinematic masterpieces in a bona fide movie palace. For those just starting their cinematic journey, NOIR CITY is the perfect introduction to a wide world of international filmmakers and stars, on the big screen, larger than life. The 10-day excursion travels through hot-blooded nightclubs of the Mexican cabareteras, neon-streaked alleys of Japanese yakuza thrillers, the stylish Parisian underworld, Italian palazzos hiding crimes of every social strata, a Kafkaesque Prague as envisioned by the Czech New Wave — even a rare serial killer film set in Nazi Germany made by Hollywood's finest director of film noir, Robert Siodmak. Tour guides include some of the world's most revered filmmakers: Michelangelo Antonioni, Andzrej Wajda, Julien Duvivier, Jean-Pierre Melville, Roberto Gavaldón, Jirí Weiss, and Masahiro Shinoda.
Including: Wednesday, Jan 29 ENGLAND
THE LONG HAUL 7:00
For all of the details visit: http://www.noircity.com/