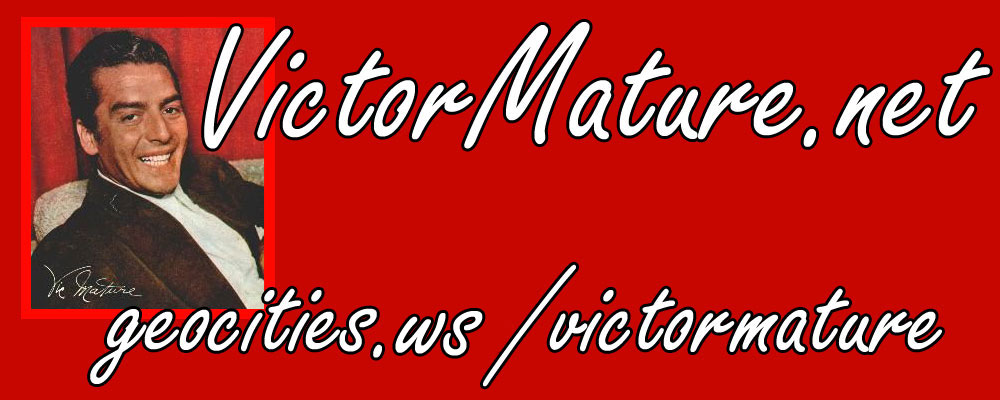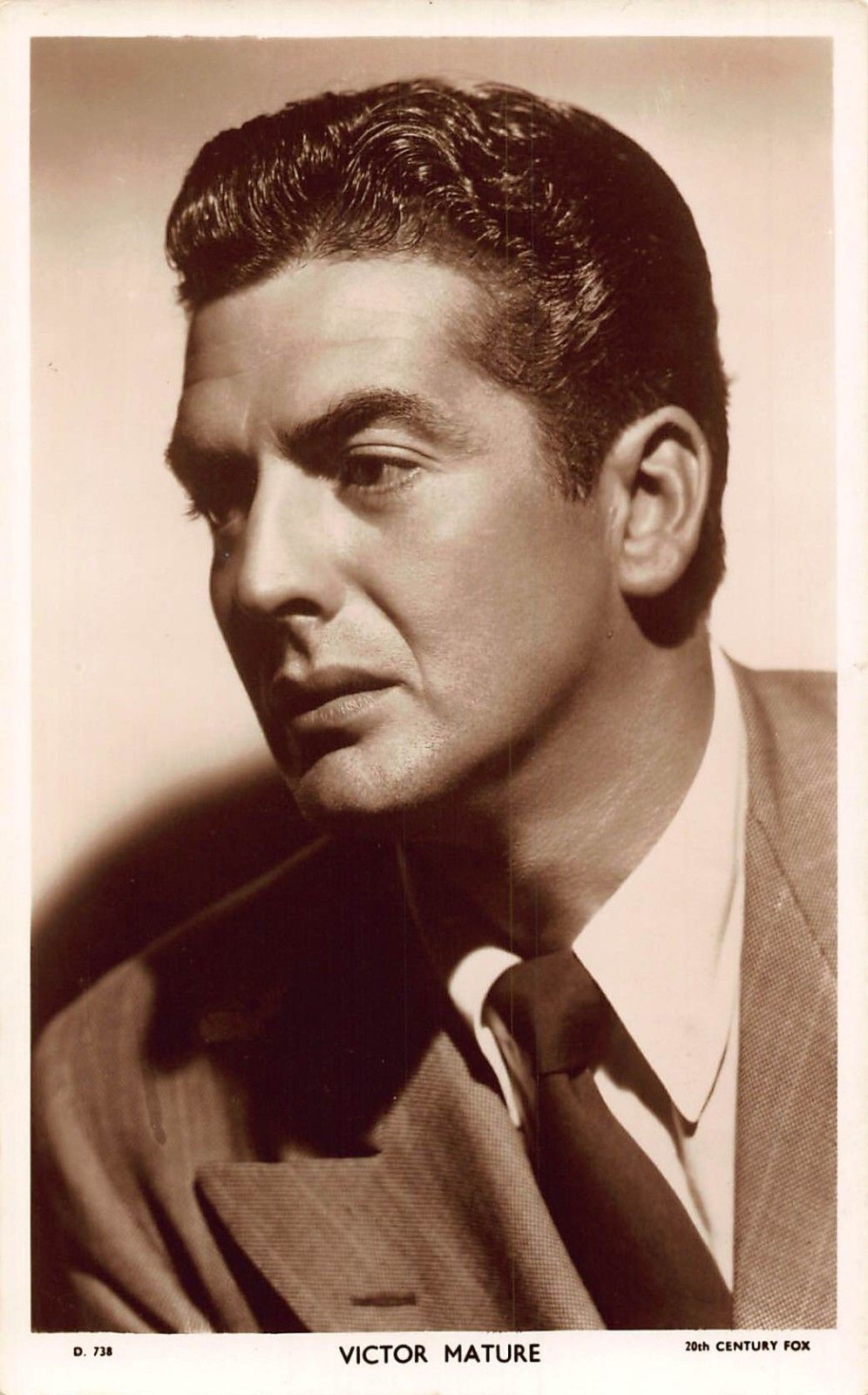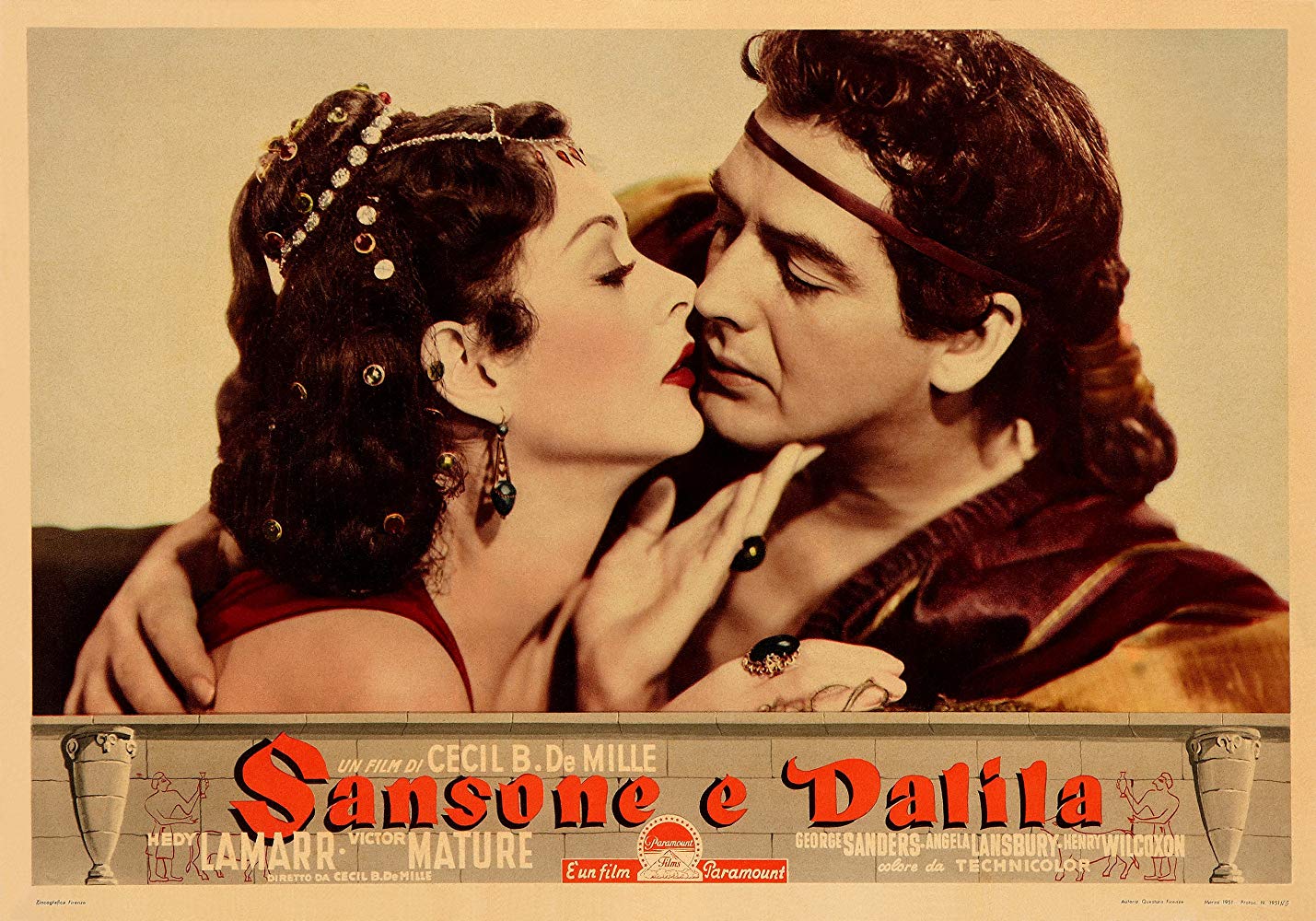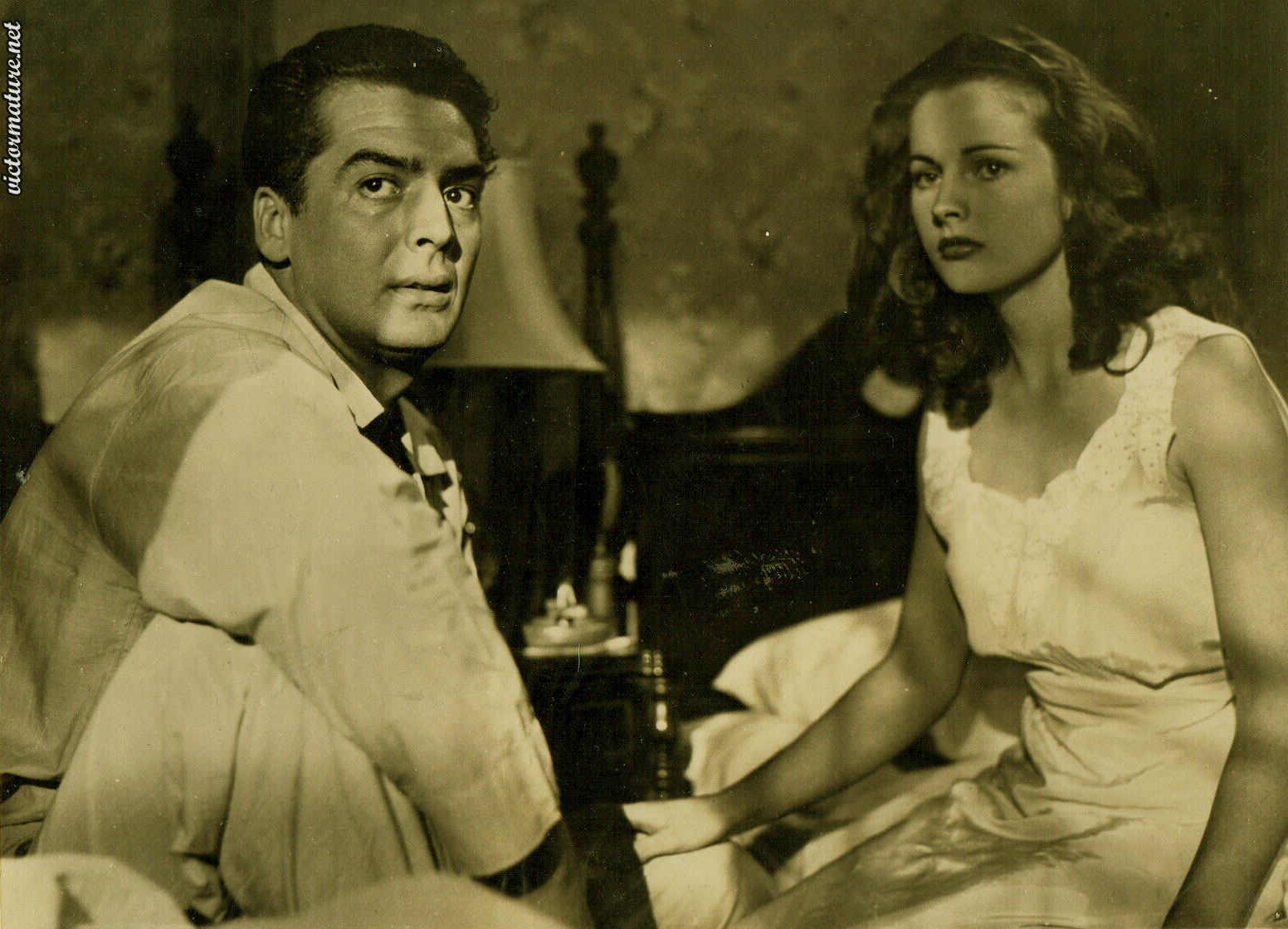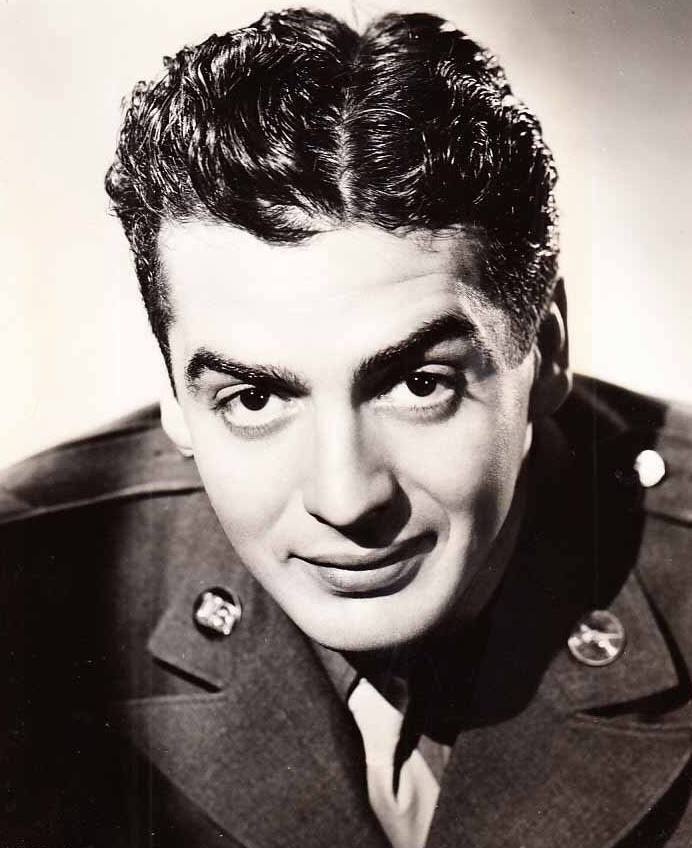 Check out this wonderful blog post on the Once Upon A Screen classic film and tv blog. It's a guest post by post by Scott Holleran. It's a fantastic review of Samson and Delilah and recap of Victoria Mature's fantastic introduction/talk at the Nitrate Screening of Samson and Delilah at the TCMFF 2019! Make sure and check it out! https://aurorasginjoint.com/2019/06/07/review-samson-and-delilah-demilles-bible-movie-about-sex/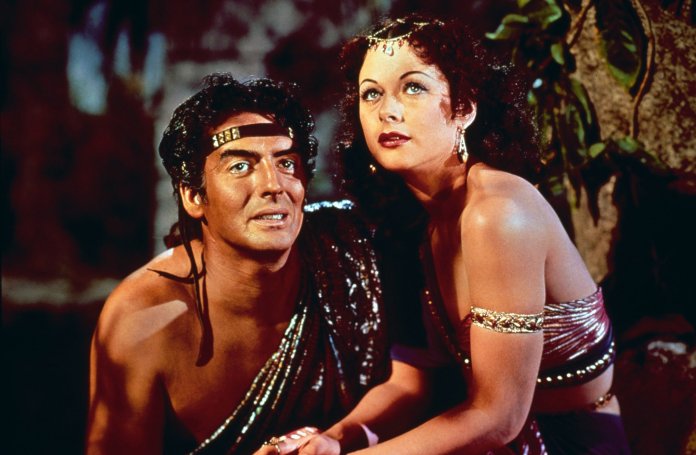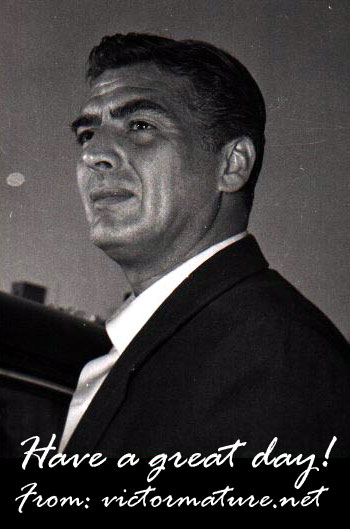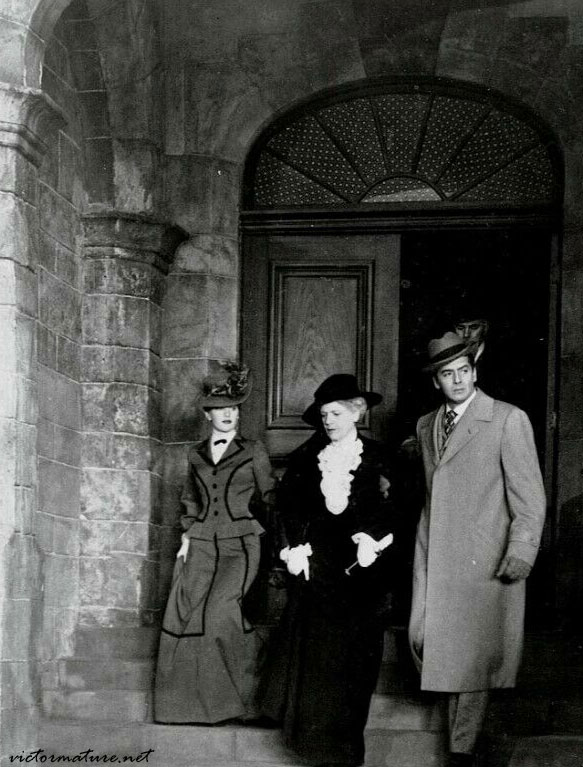 Peggy Cummins, Ethel Barrymore and Victor Mature in Moss Rose (1947).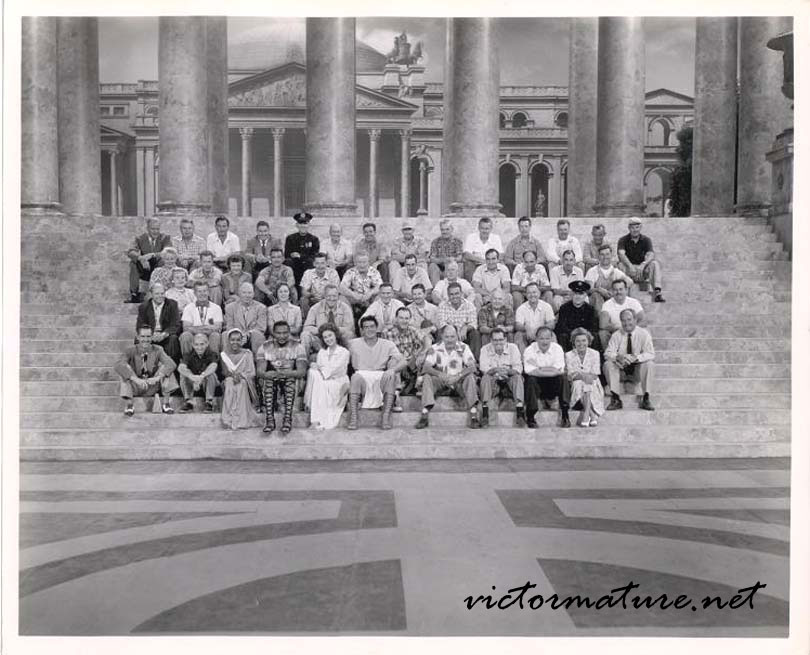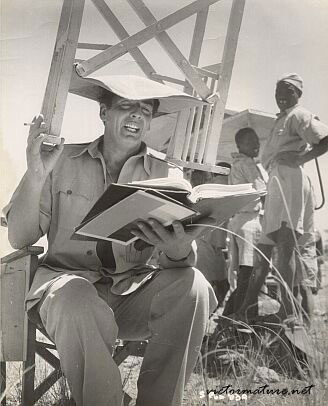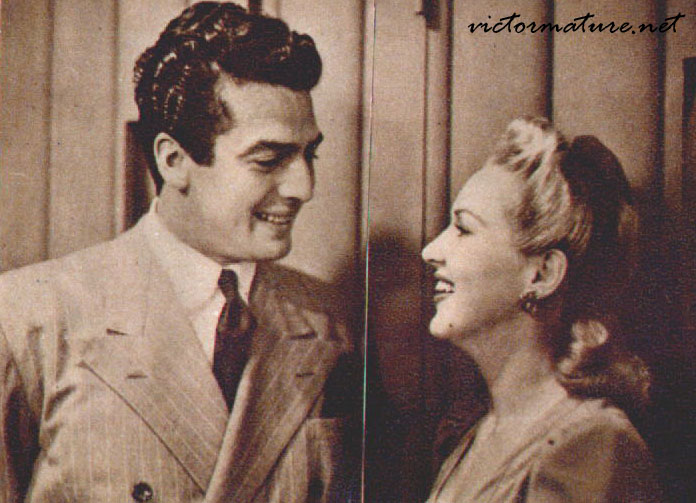 Gene Tierney and Victor Mature perform Laura (1954) on Lux Radio Theater.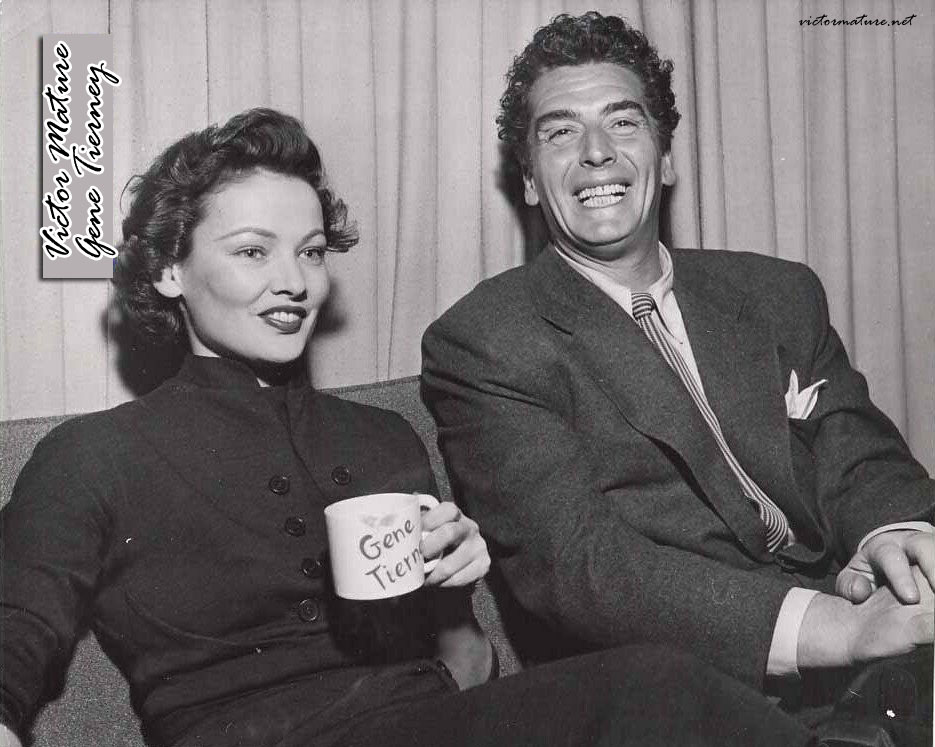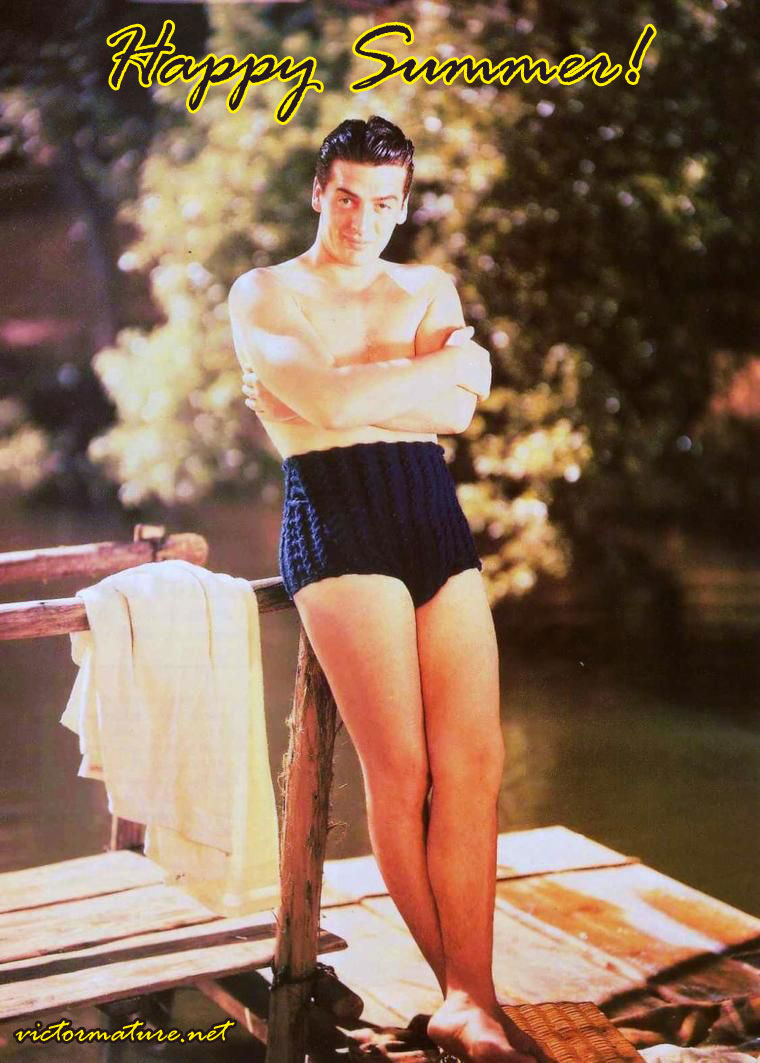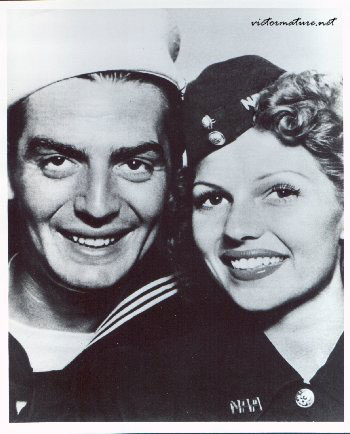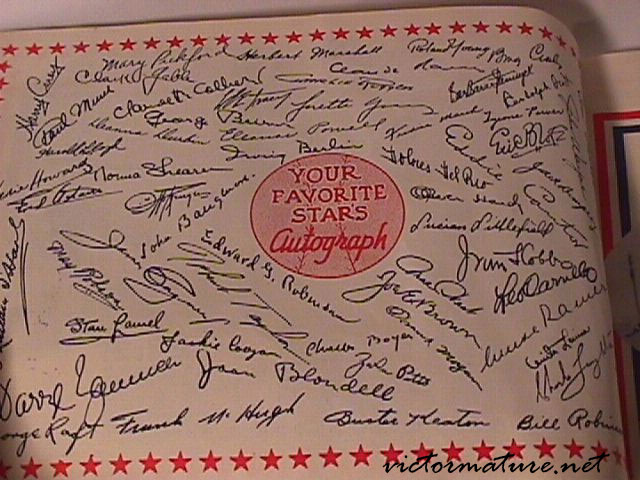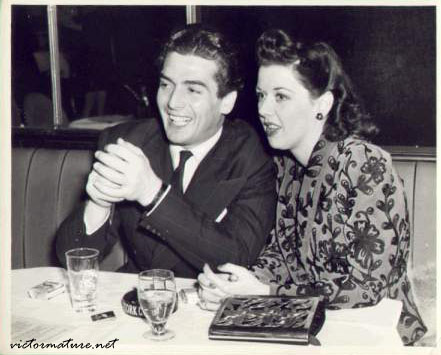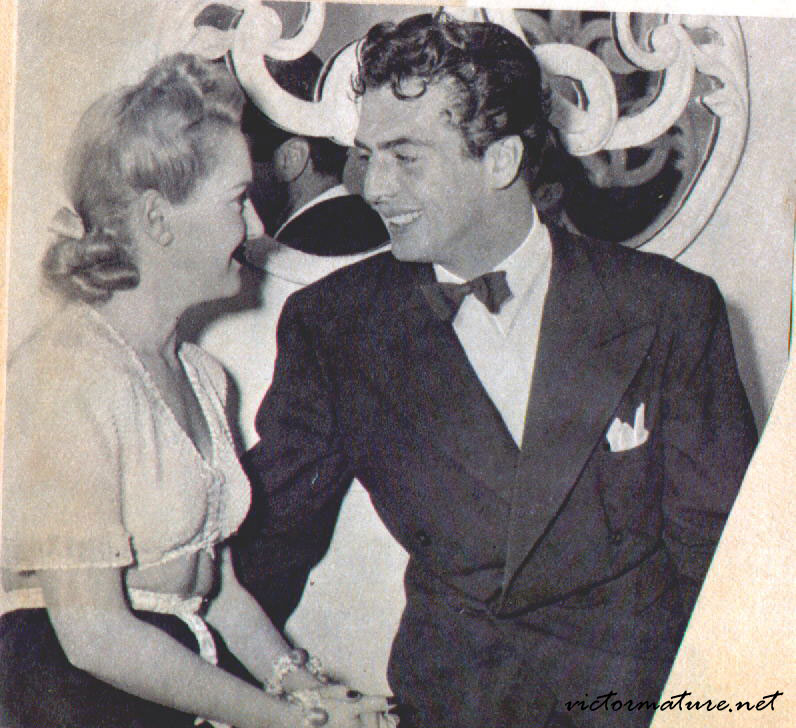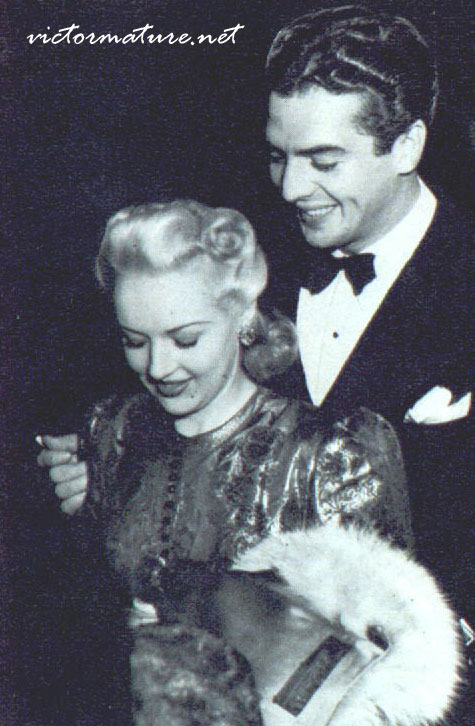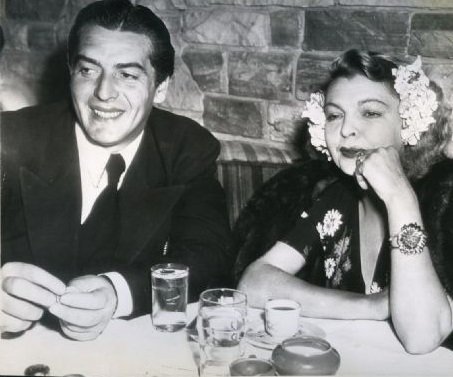 Here is a great photo of Victor with Mayo Methot. Thank you to Victoria Mature for retweeting it from @mayomethot on Twitter. Check out Mayo Methot's wonderful website at: https://mayomethot.com/ for info on this talented stage and screen actress who was Humphrey Bogart's wife.
Thank you to Victoria Mature for retweeting this great tweet from @donnalamour on Twitter for an article on Victor called "So Your Man Can Come Back - The Fighting Story of Victor Mature, Chief Boatswain's Mate, U.S. Coast Guard" from Photoplay January 1944. You can read the whole article here: https://archive.org/stream/photoplayjanjun100macf#page/n37/mode/2up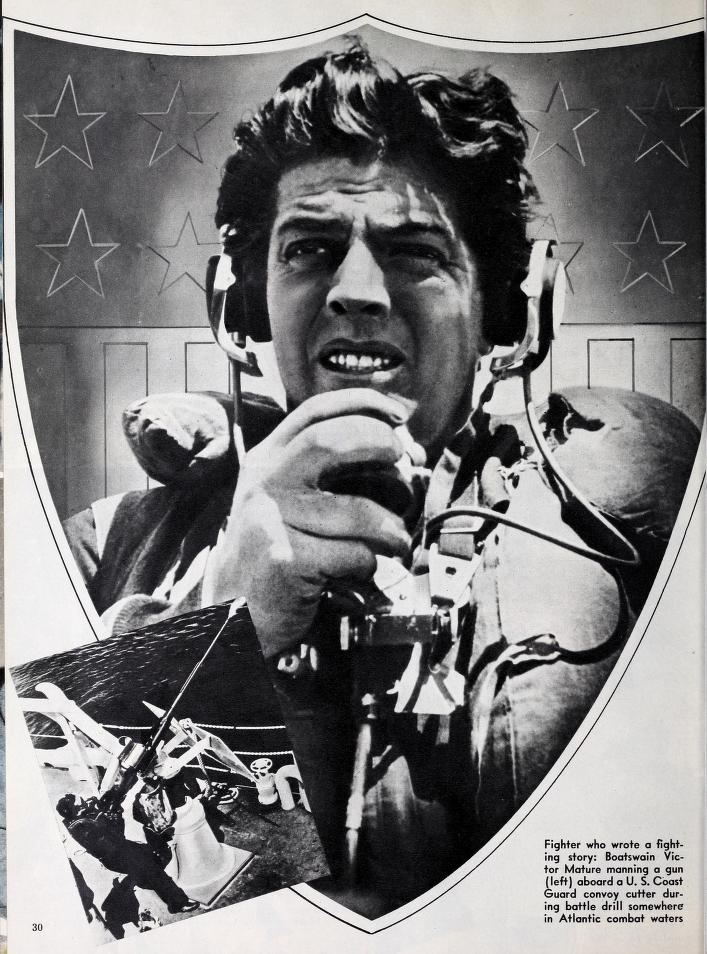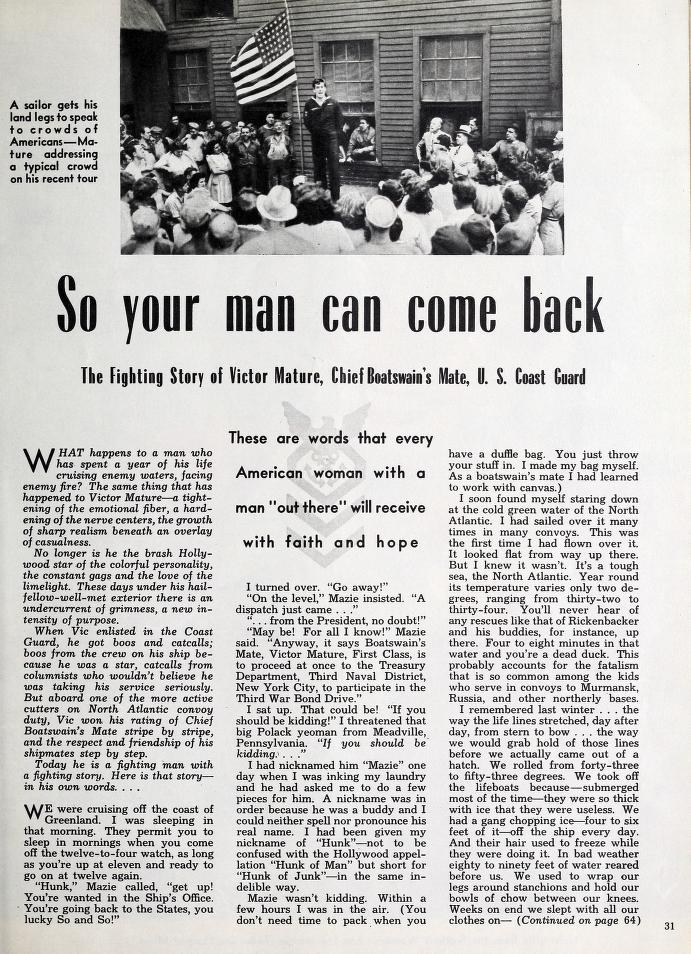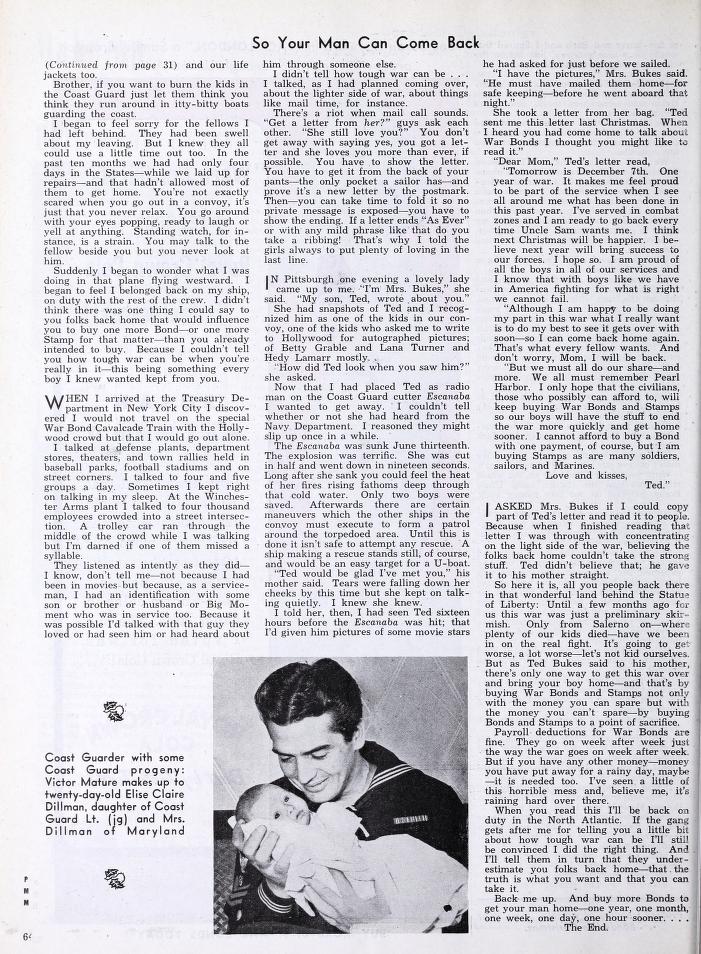 Here is a cool autographed photo of Vic I've never seen before. It's part of the Kuflik autograph collection. https://www.thekuflikcollection.com/3895977-how-to-buy-our-autographs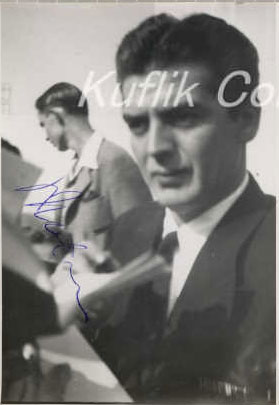 Here is a great picture of Victor with actress Marian Collier!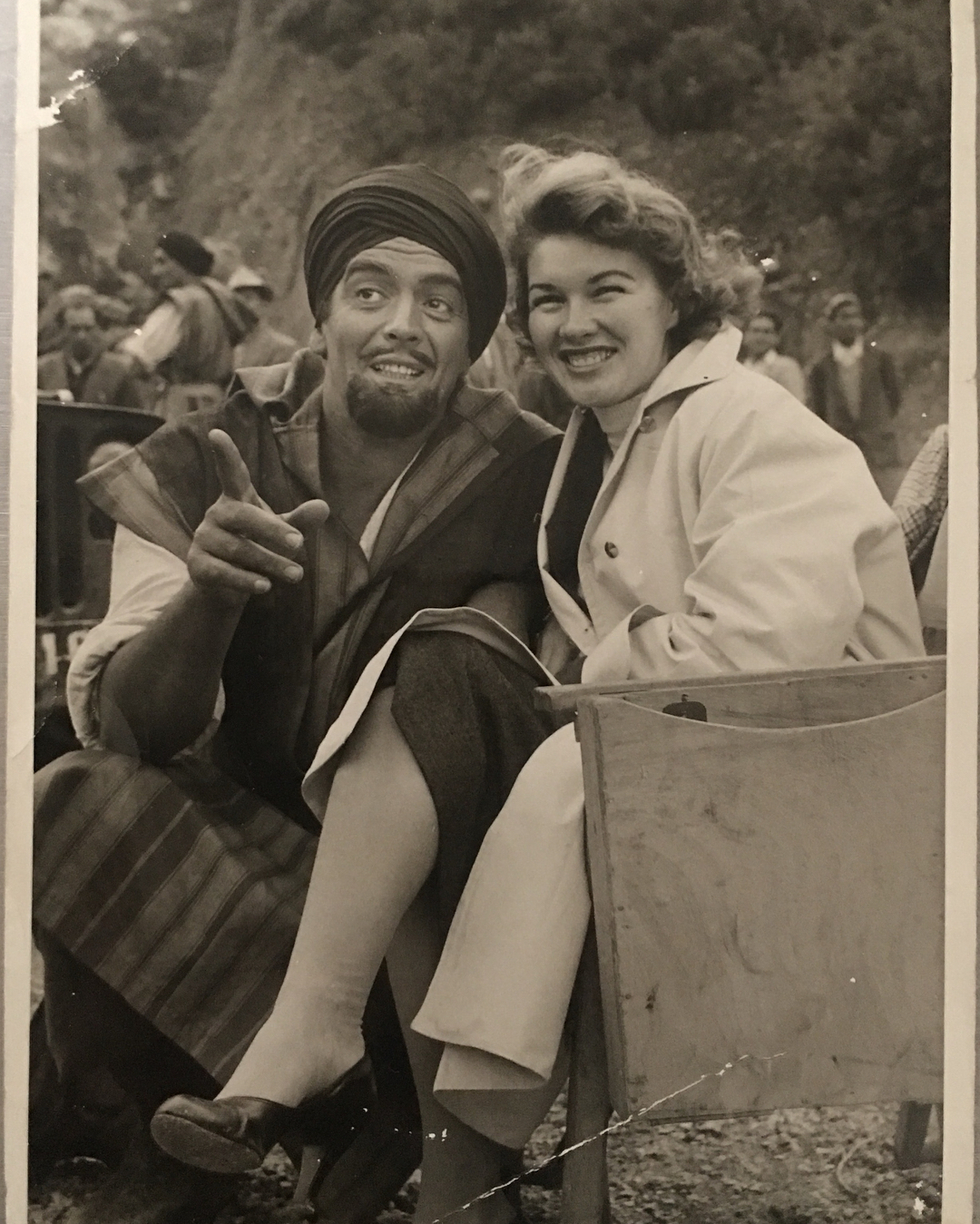 Here is a fun picture of Victor and Betty from when they did "Coney Island" together on Lux Radio Theatre in 1946! (I posted a smaller version of this photo before.)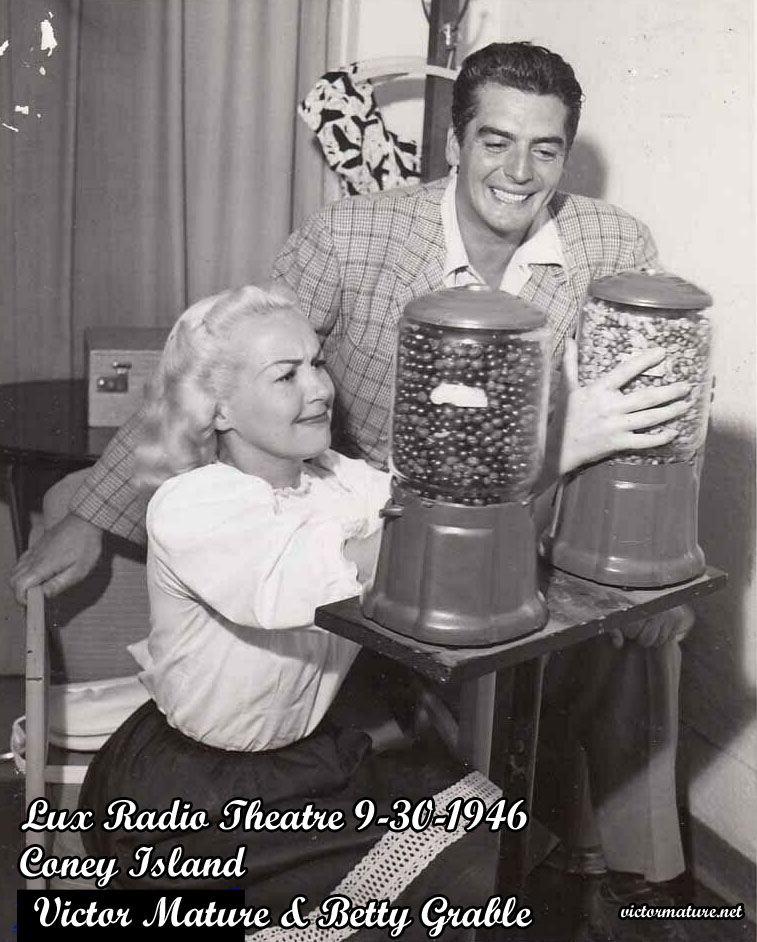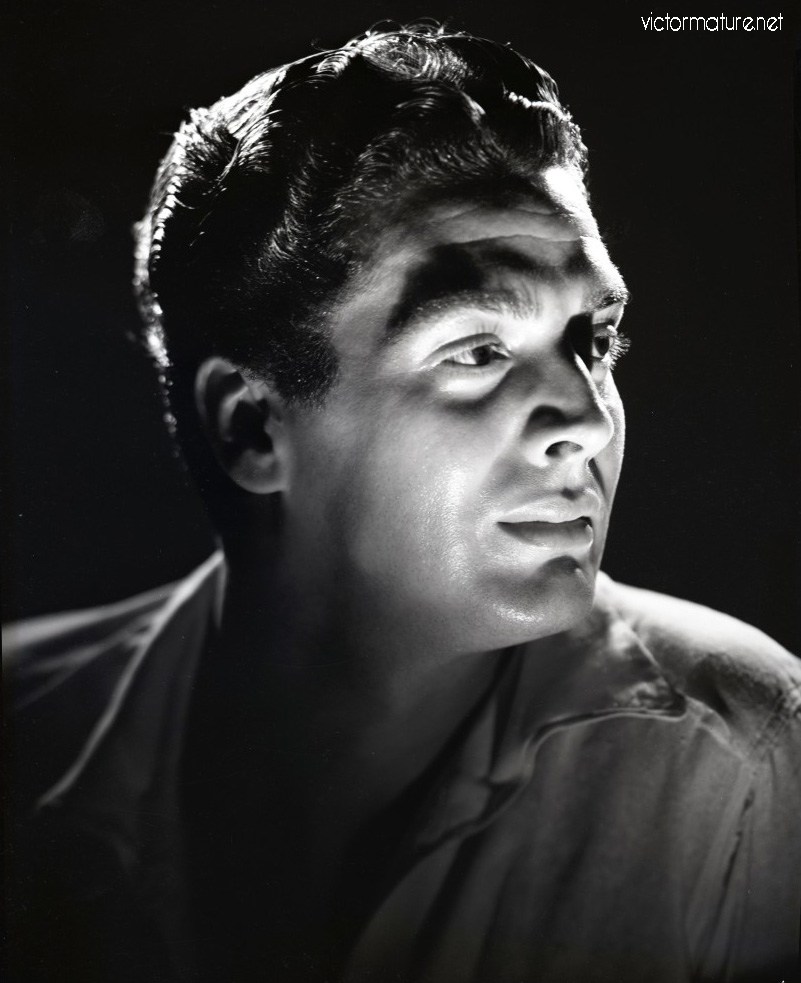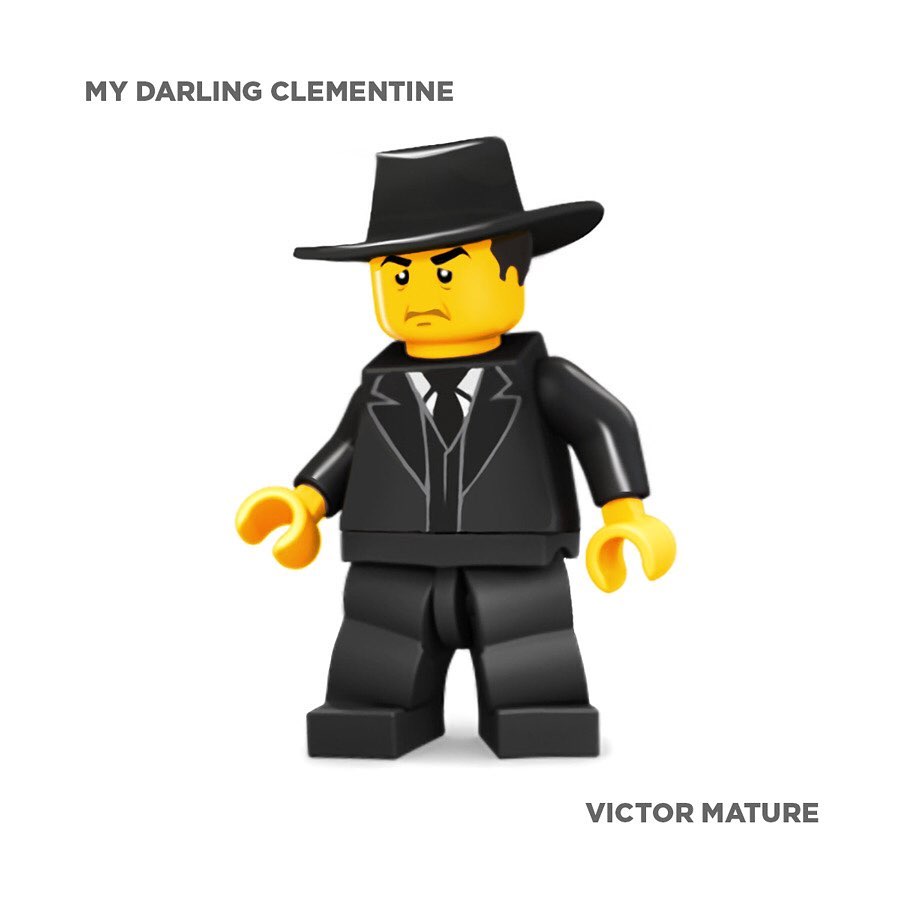 Cute! Lego Victor Mature from My Darling Clementine! https://mysocialmate.com/media/2072004641945509413/BzBPT5wH14l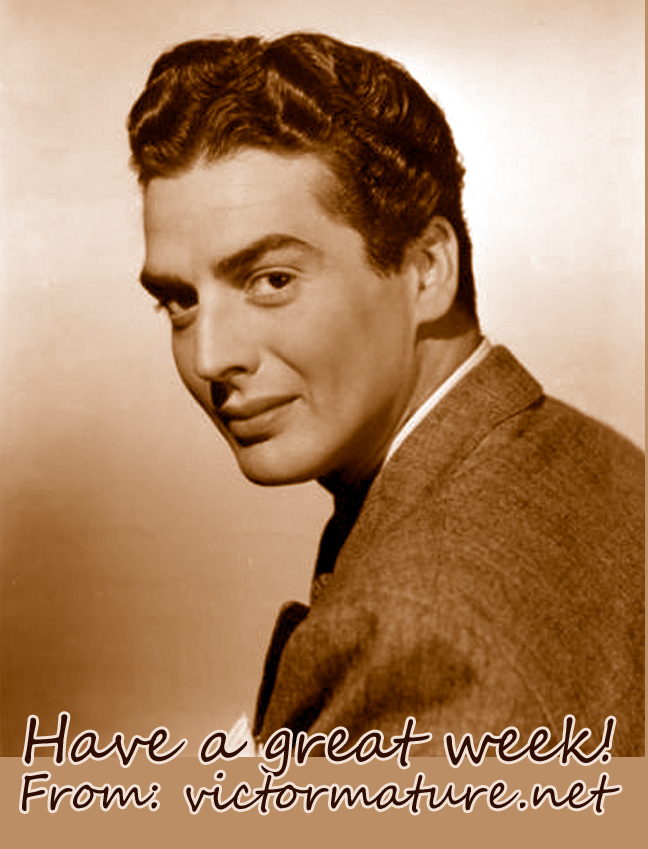 Here is a cool photo of Victor during the filming of Safari. It's from a blog of G J Wright. It said: "After a dip in the springs we decided to take a look at a location where Victor Mature and Janet Leigh where shooting a film called "Safari". An acquaintance of Digby's was on the safari contractor's staff. Having found Digby's buddy, we found the stars taking a break at a camp table and having coffee — we were invited to join them. As we sat there I asked Victor Mature if I could take a few pictures at which he flung out his arm and said "Shoot" — which I did and I still have those pictures." https://inacorner.net/joining-the-kenya-police/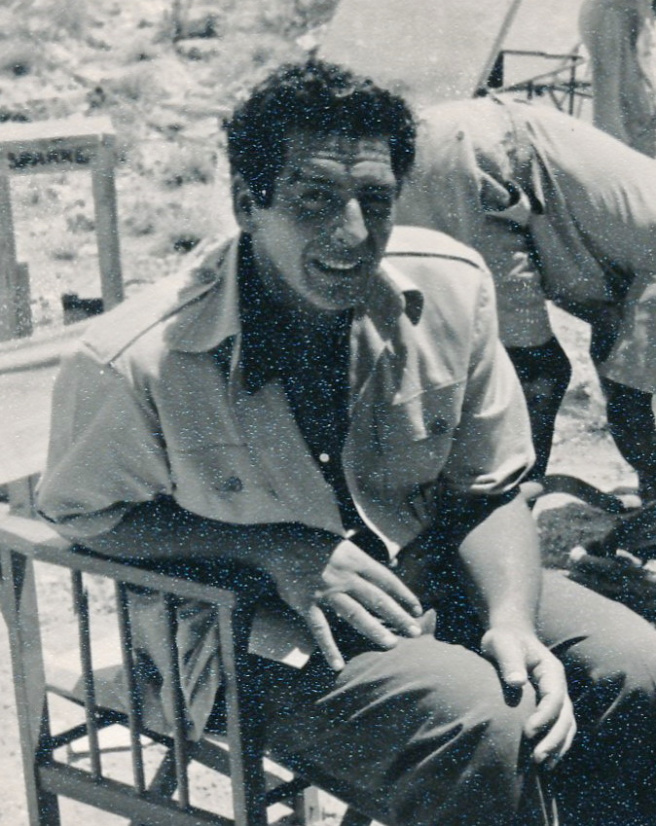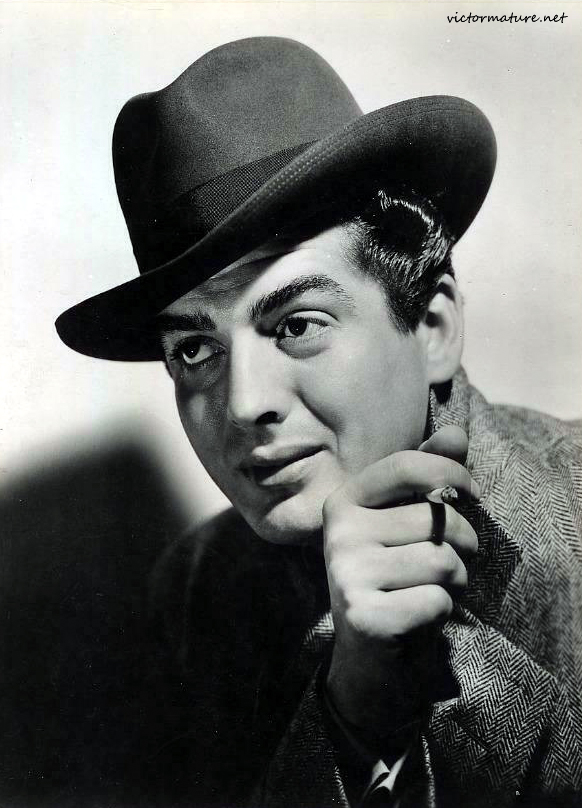 Here is an interesting article about Vic from 1967. It says: "Victor Mature is holding court at the Beverly Wilshire Hotel with his old press pals. He's back in Hollywood to promote the Ford Co.'s Easter Sunday ABC-TV premiere of "The Robe," in which he co-starred for 20th Century-Fox with Richard Burton in 1953. Played Matinee Idol. Mature, who appeared in 56 films in 22 years, tells me he had a ball playing a Hollywood matinee idol for director Vittoria de Sica in "After The Fox." A witty man, Mature is delightful in "The Robe," in which he plays Demetrius. While I was with him, he received a London call from Burton, who was unknown to theatre audiences when "the Robe" was made. Burton would like to work with Mature again, and it may be they'll be reunited in Universal's "The Public Eye," which starts filming in London next August starring Elizabeth Taylor and Burton."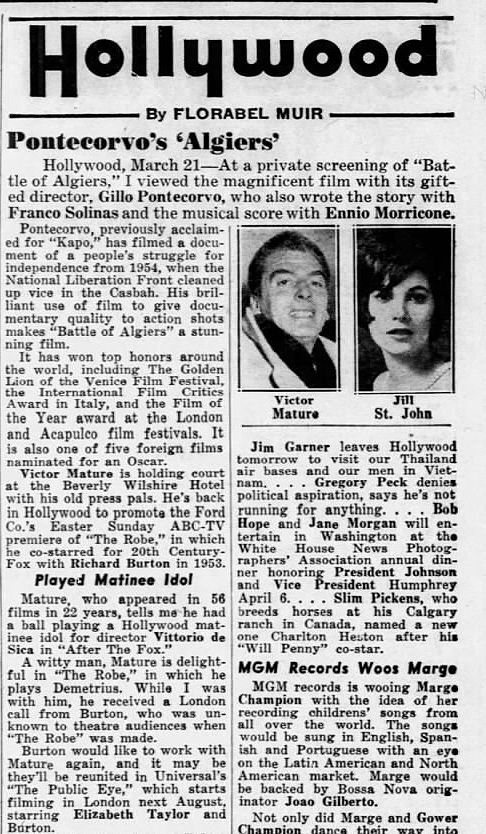 Frank Borzage - "From the Val di Non (one valley to the west of the Val Rendena where my grandfather was born) to Hollywood"
exhibition in the Ronzone Museum (2019-20)
Ronzone, Trentino, Italy
with Victor John-Mature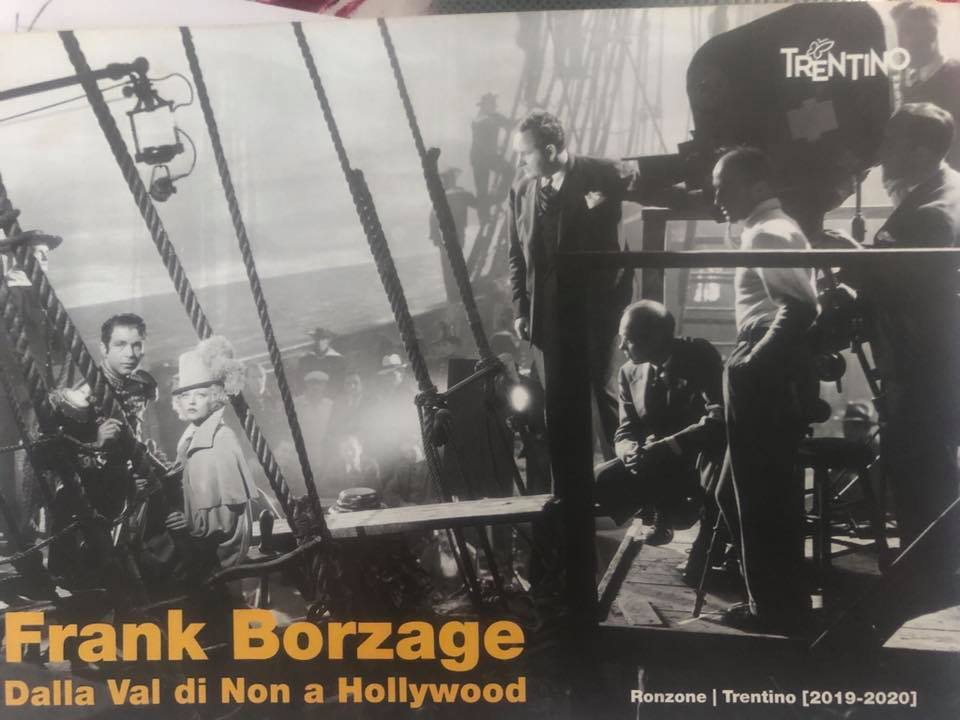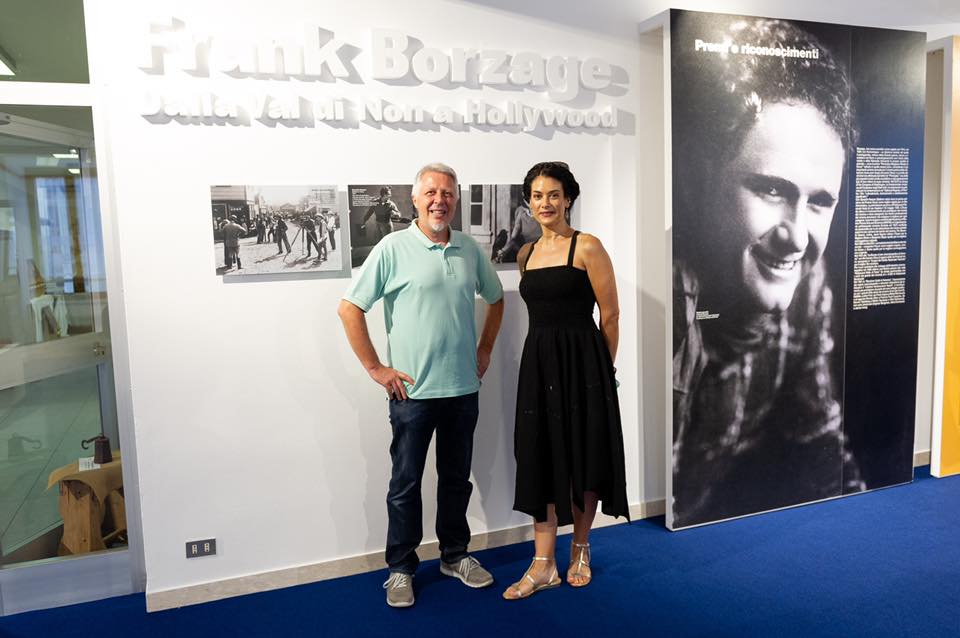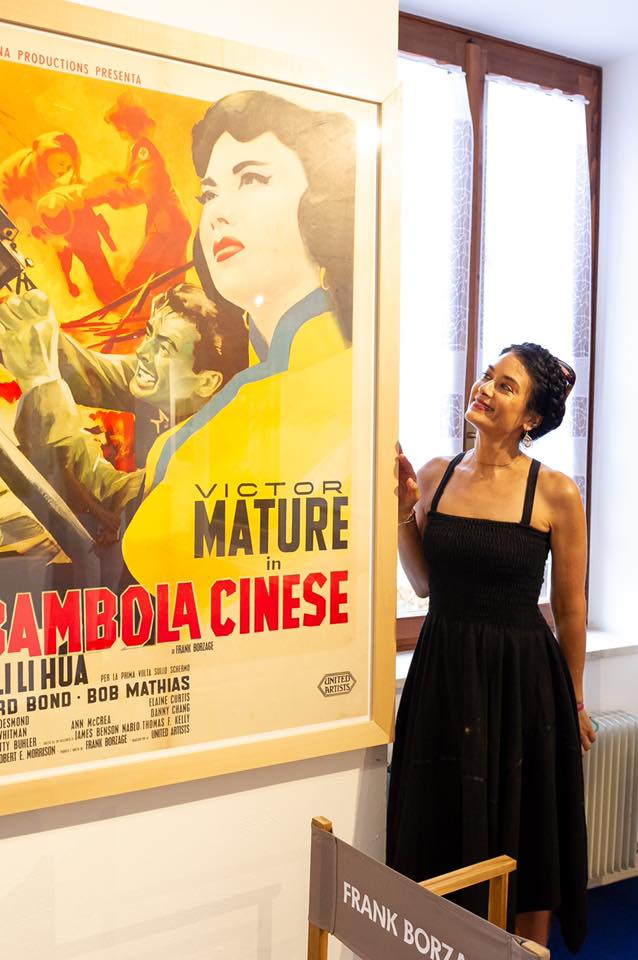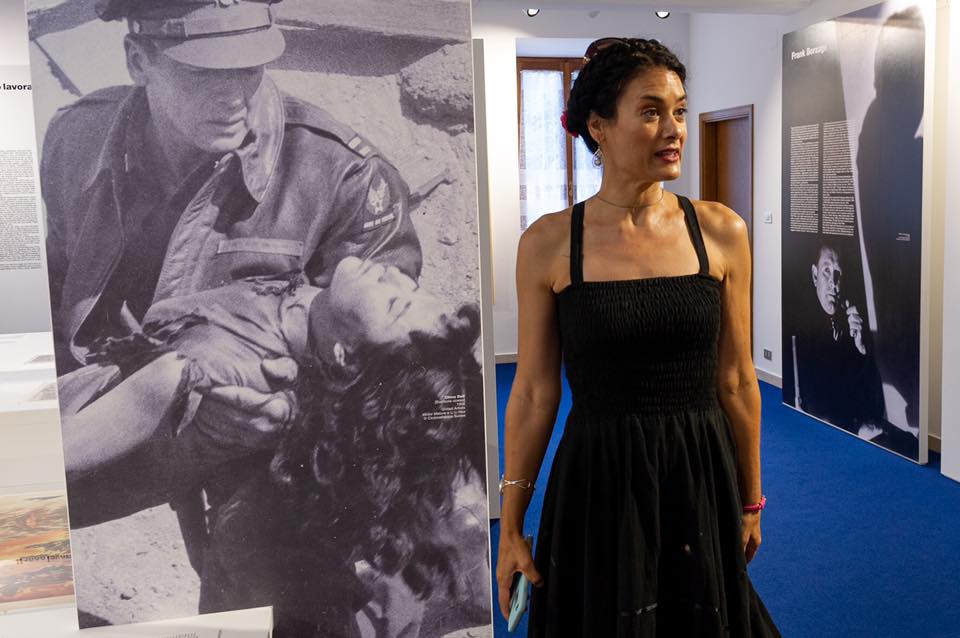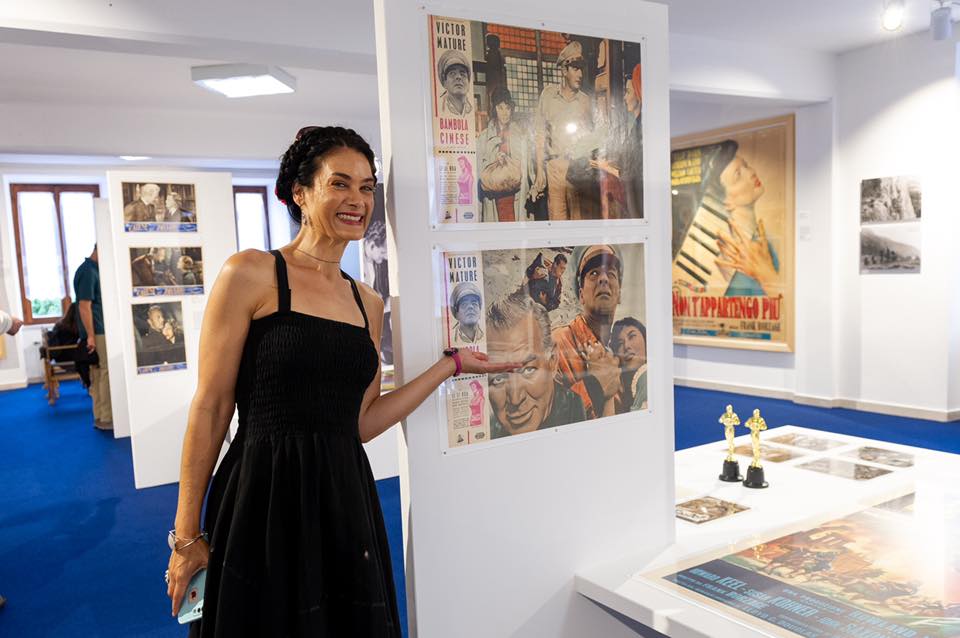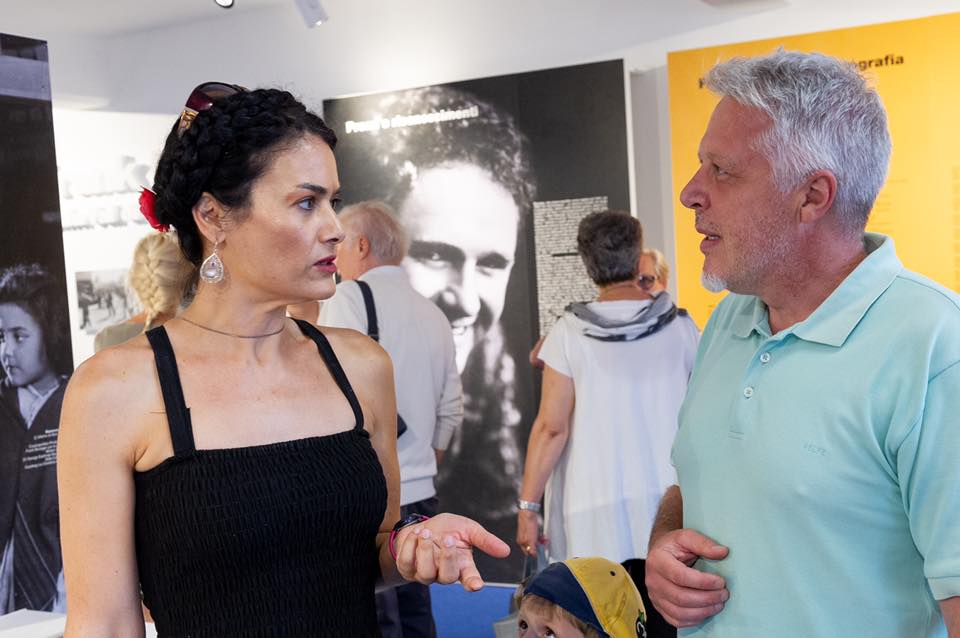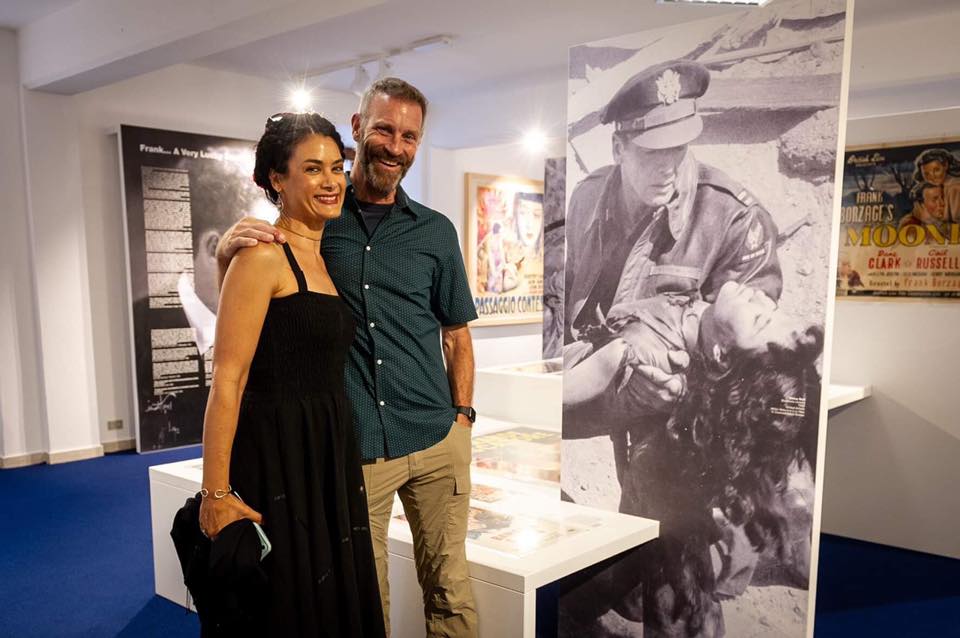 Ronzone: anche Victoria Mature alla mostra di Frank Borzage Victoria Mature, figlia dell'attore Victor Mature, originario di Pinzolo, ha visitato ieri la mostra dedicata a Ronzone a Frank Borzage, regista e vincitore di due Premi Oscar, originario di Ronzone.
Victoria Mature è arrivata appositamente dagli Stati Uniti per rendere omaggio sia al grande regista Borzage e sia per ricordare il padre, che con Borzage aveva lavorato come attore nel film " Bambola Cinese".
Victoria Mature è stata accolta dal sindaco di Ronzone Stefano Endrizzi e dall'assessore comunale Loretta Abram.
Dopo aver visitato la mostra Victoria Mature si è complimentata con il sindaco e la Provincia di Trento per questa iniziativa, che di fatto ricorda due percorsi professionali paralleli.
Figli di emigrati trentini Victor Mature e Frank Borzage ( i cognomi originari Maturi e Borzaga vennero modificati dall'anagrafe americana ) sono stati due personaggi di origine trentina che hanno saputo affermarsi nel mondo di Hollywood, tra l'altro incontrandosi e lavorando assieme.
Victoria Mature , parlando col sindaco, ha annunciato che sta scrivendo un libro su suo padre, con testo in italiano e inglese, ed ha promesso che verrà a presentarlo il prossimo anno proprio in Trentino.
Nelle foto allegate Victoria Mature con il sindaco Stefano Endrizzi posa dinanzi ad alcune foto e manifesti che ricordano suo padre.
Google translation: Ronzone: also Victoria Mature at the Frank Borzage exhibition Victoria Mature, daughter of the actor Victor Mature, a native of Pinzolo, visited yesterday the exhibition dedicated to Ronzone to Frank Borzage, director and winner of two Academy Awards, a native of Ronzone.
Victoria Mature came specially from the United States to pay tribute to both the great director Borzage and to remember her father, who with Borzage had worked as an actor in the movie "Chinese Doll".
Victoria Mature was welcomed by the mayor of Ronzone Stefano Endrizzi and city councilor Loretta Abram.
After visiting the exhibition, Victoria Mature congratulated the mayor and the Province of Trento on this initiative, which in fact recalls two parallel professional paths.
Sons of Trentino emigrants Victor Mature and Frank Borzage (the original surnames Maturi and Borzaga were modified by the American registry office) were two characters of Trentino origin who were able to establish themselves in the world of Hollywood, among other things by meeting and working together.
Victoria Mature, talking to the mayor, announced that she is writing a book about her father, with text in Italian and English, and has promised to come and present it next year in Trentino.
In the attached photos Victoria Mature with mayor Stefano Endrizzi poses before some photos and posters that remind her of her father. https://www.lavocedeltrentino.it/2019/07/27/ronzone-anche-victoria-mature-alla-mostra-di-frank-borzage/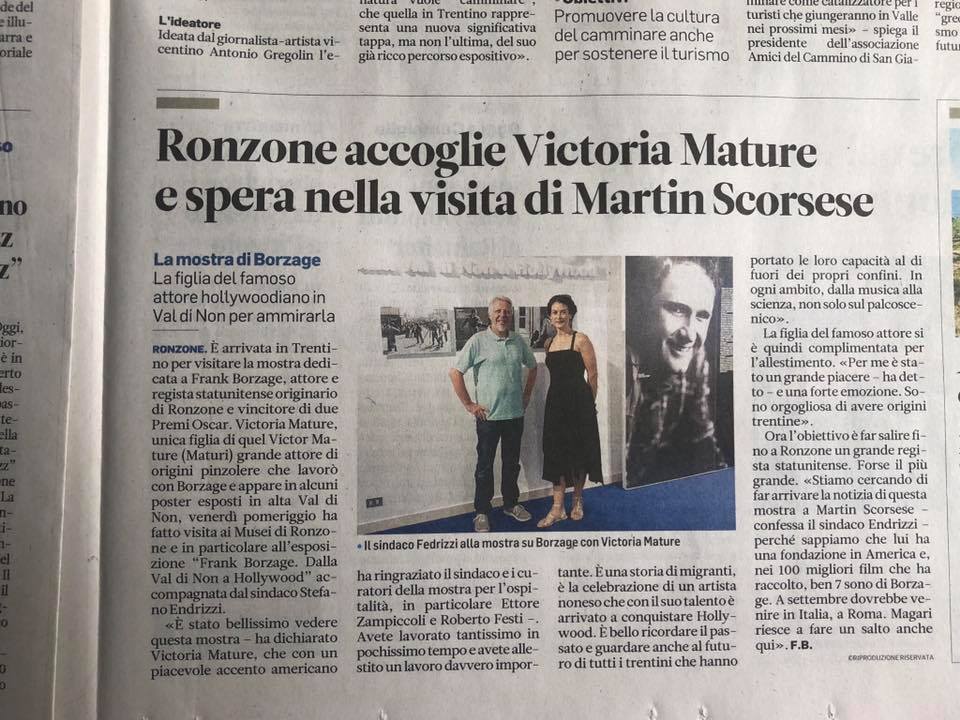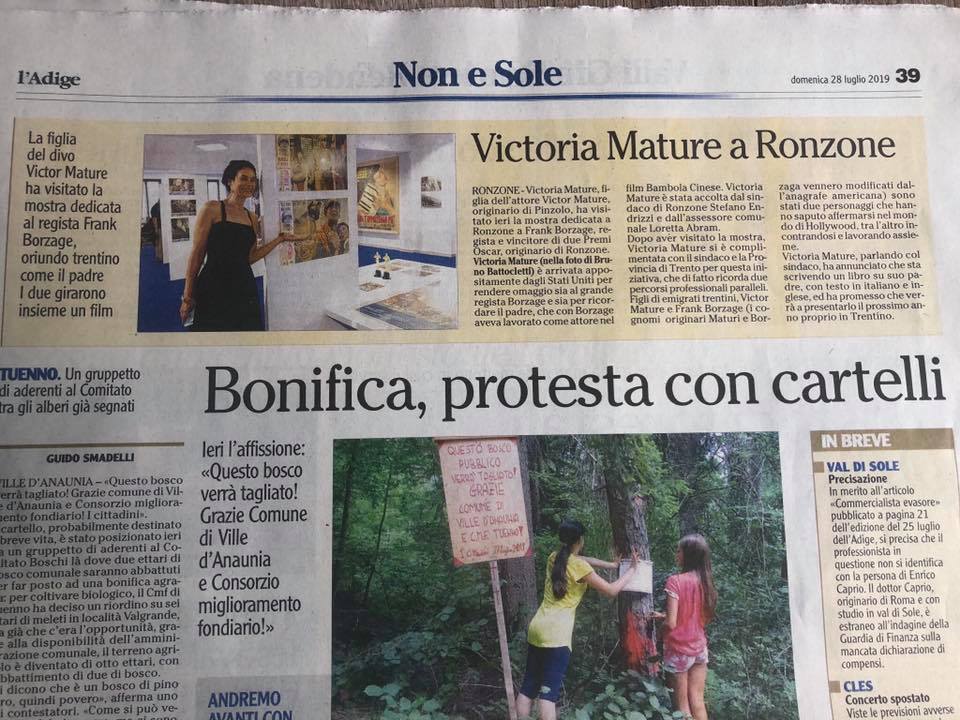 Here is another article about Victoria and the Frank Borzage exhibit! It says: Ronzone. È arrivata in Trentino per visitare la mostra dedicata a Frank Borzage, attore e regista statunitense originario di Ronzone e vincitore di due Premi Oscar. Victoria Mature, unica figlia di quel Victor Mature (Maturi) grande attore di origini pinzolere che lavorò con Borzage e appare in alcuni poster esposti in alta Val di Non, venerdì pomeriggio ha fatto visita ai Musei di Ronzone e in particolare all'esposizione "Frank Borzage. Dalla Val di Non a Hollywood" accompagnata dal sindaco Stefano Endrizzi.
«È stato bellissimo vedere questa mostra – ha dichiarato Victoria Mature, che con un piacevole accento americano ha ringraziato il sindaco e i curatori della mostra per l'ospitalità, in particolare Ettore Zampiccoli e Roberto Festi –. Avete lavorato tantissimo in pochissimo tempo e avete allestito un lavoro davvero importante. È una storia di migranti, è la celebrazione di un artista noneso che con il suo talento è arrivato a conquistare Hollywood. È bello ricordare il passato e guardare anche al futuro di tutti i trentini che hanno portato le loro capacità al di fuori dei propri confini. In ogni ambito, dalla musica alla scienza, non solo sul palcoscenico».
La figlia del famoso attore si è quindi complimentata per l'allestimento. «Per me è stato un grande piacere – ha detto – e una forte emozione. Sono orgogliosa di avere origini trentine».
Ora l'obiettivo è far salire fino a Ronzone un grande regista statunitense. Forse il più grande. «Stiamo cercando di far arrivare la notizia di questa mostra a Martin Scorsese – confessa il sindaco Endrizzi – perché sappiamo che lui ha una fondazione in America e, nei 100 migliori film che ha raccolto, ben 7 sono di Borzage. A settembre dovrebbe venire in Italia, a Roma. Magari riesce a fare un salto anche qui». F.B.

Google translation: She arrived in Trentino to visit the exhibition dedicated to Frank Borzage, an American actor and director originally from Ronzone and winner of two Academy Awards. Victoria Mature, the only daughter of that Victor Mature (Maturi), a great actor of a staple background who worked with Borzage and appears on some posters on display in the upper Val di Non, visited Ronzone's Museums on Friday afternoon and in particular the exhibition "Frank Borzage. From the Val di Non to Hollywood "accompanied by Mayor Stefano Endrizzi.
"It was great to see this show," said Victoria Mature, who with a pleasant American accent thanked the mayor and the curators of the exhibition for hospitality, in particular Ettore Zampiccoli and Roberto Festi -. You have worked very hard in no time and have set up a really important job. It's a story of migrants, it's the celebration of a non-artist who with his talent has come to conquer Hollywood. It is nice to remember the past and also look to the future of all the Trentino people who have brought their skills outside their borders. In every field, from music to science, not just on stage ".
The famous actor's daughter therefore congratulated her for the preparation. "For me it was a great pleasure - he said - and a strong emotion. I am proud to have Trentino origins ».
Now the goal is to get a great American director up to Ronzone. Perhaps the greatest. "We are trying to get the news of this exhibition to Martin Scorsese - confirms Mayor Endrizzi - because we know that he has a foundation in America and, in the 100 best films he has collected, as many as 7 are from Borzage. In September he should come to Italy, to Rome. Maybe he can make a jump here too ». F.B.
https://www.giornaletrentino.it/cronaca/non-e-sole/ronzone-accoglie-victoria-mature-e-spera-nella-visita-di-martin-scorsese-1.2080786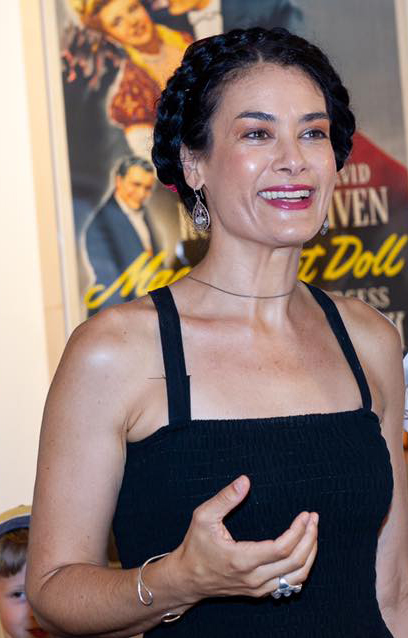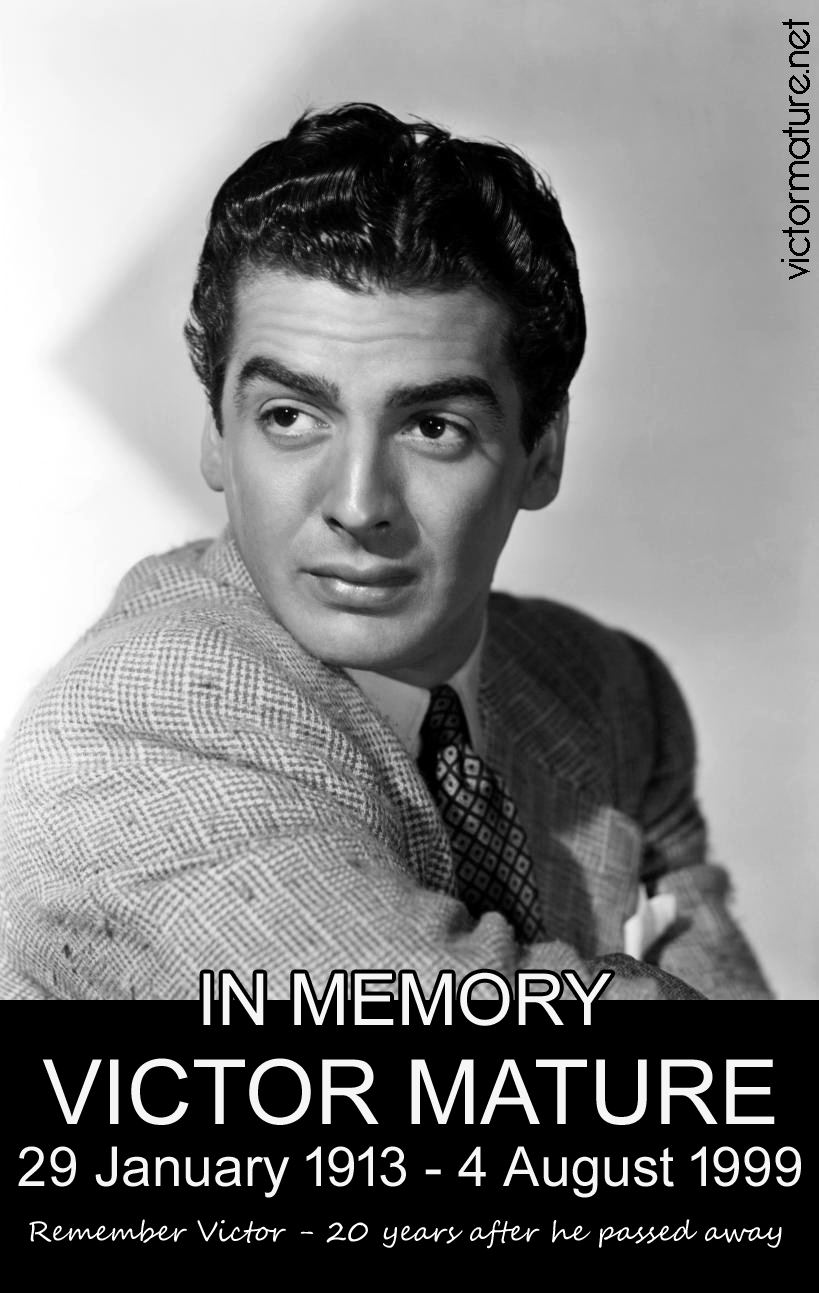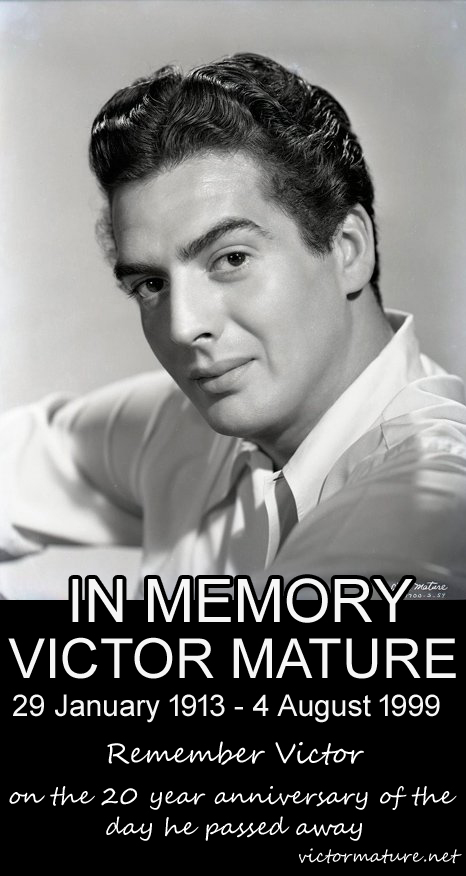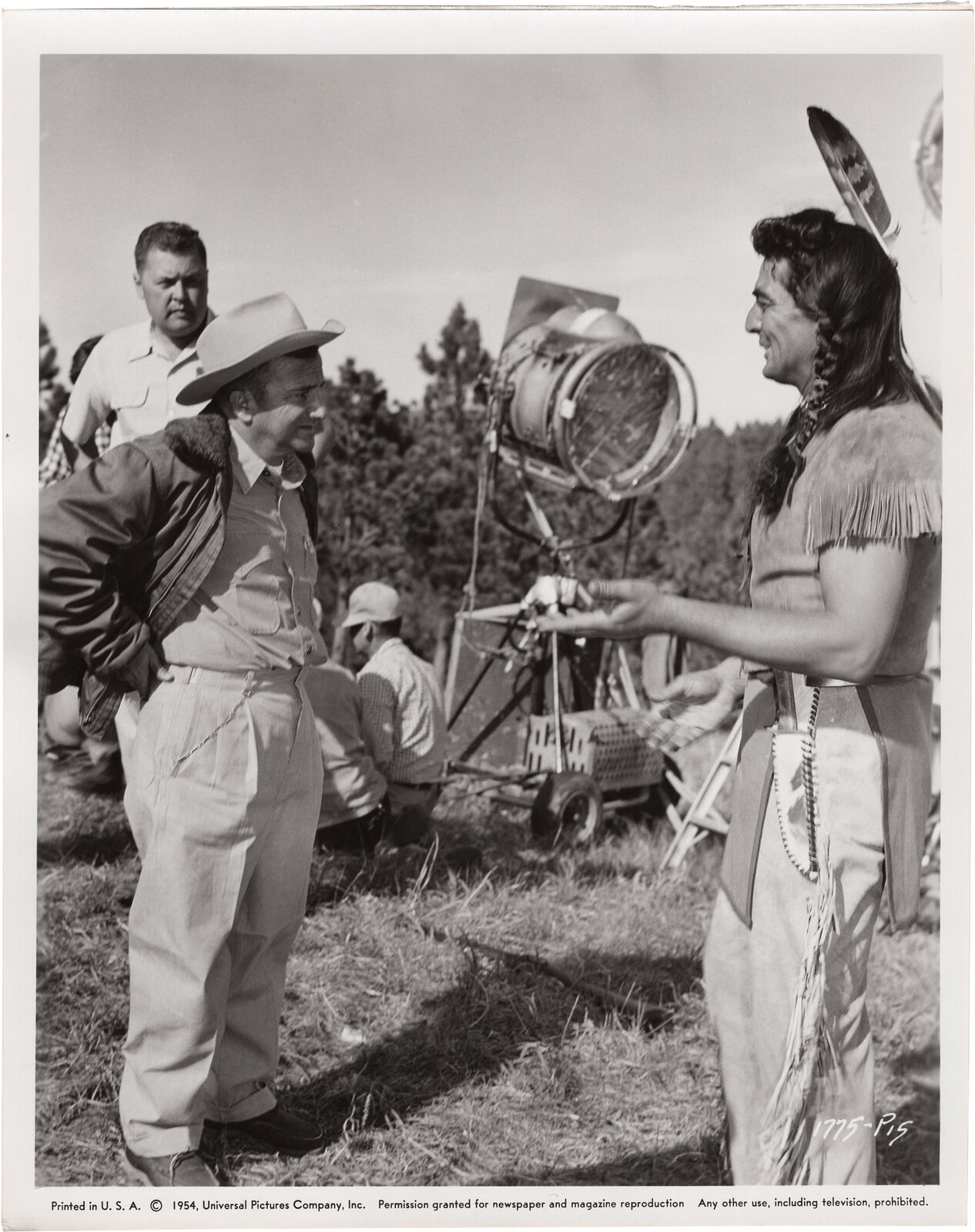 Victor and Director George Sherman during the filming of Chief Crazy Horse.
Here is another fantastic picture of Victor's daughter, Victoria Mature, from the TCMFF 2019 earlier this year! I believe it is from this blog https://cinemacities.wordpress.com/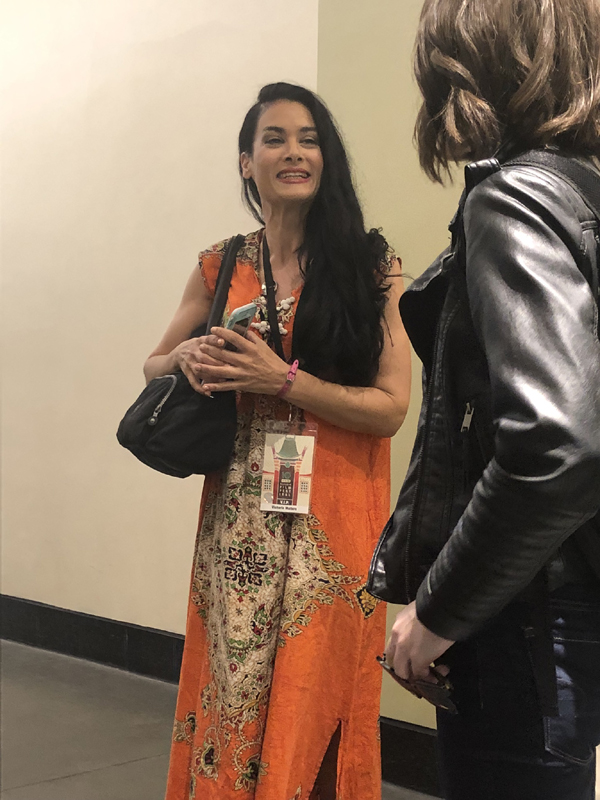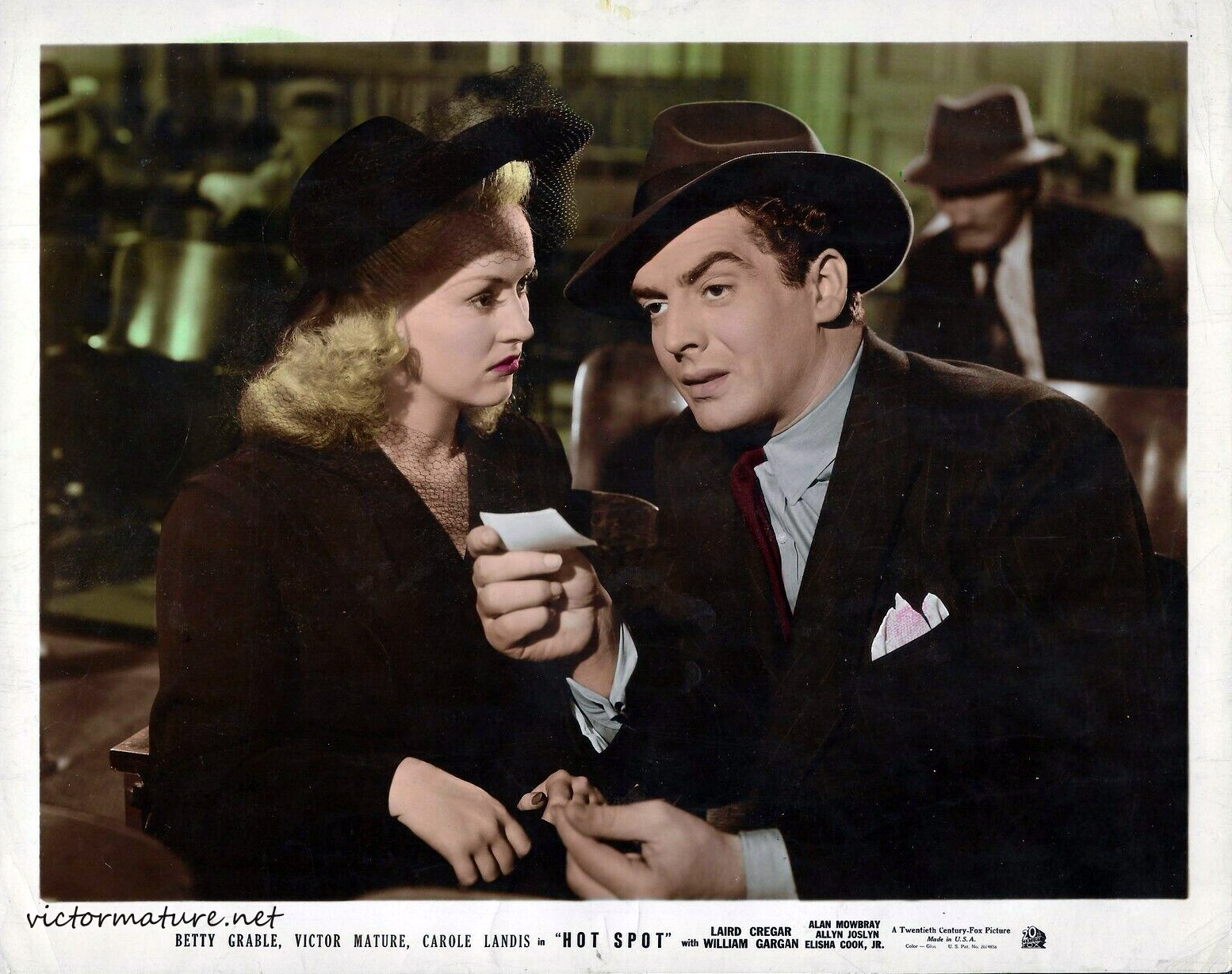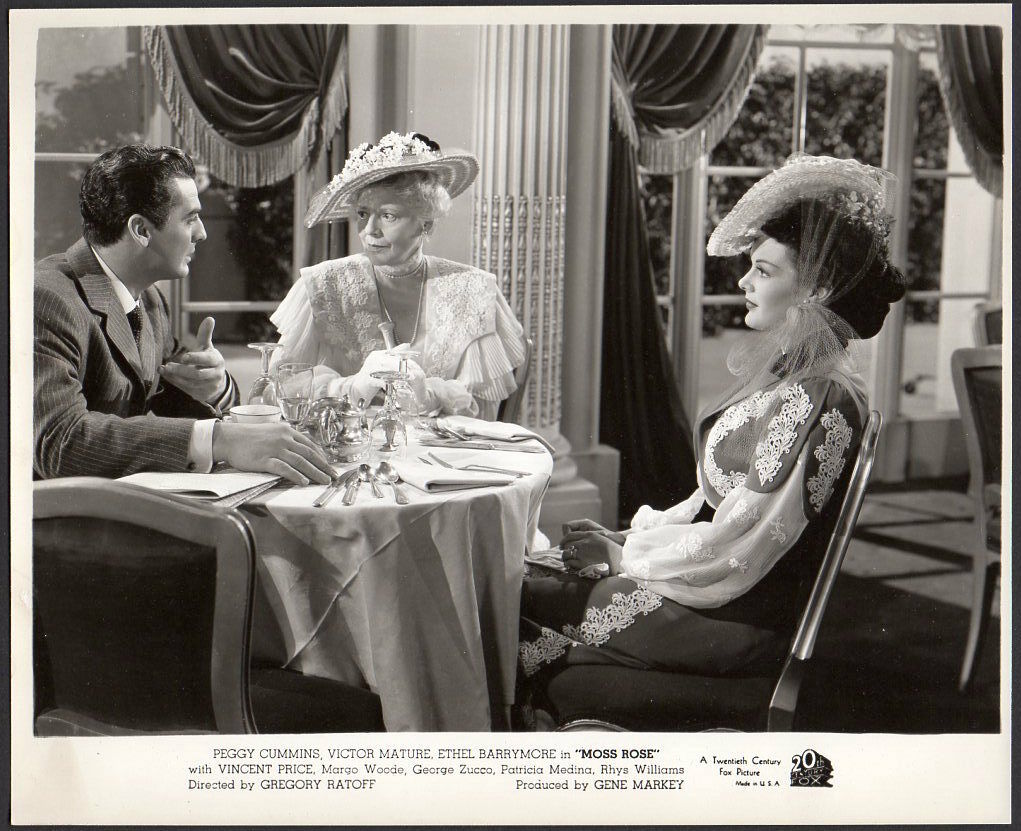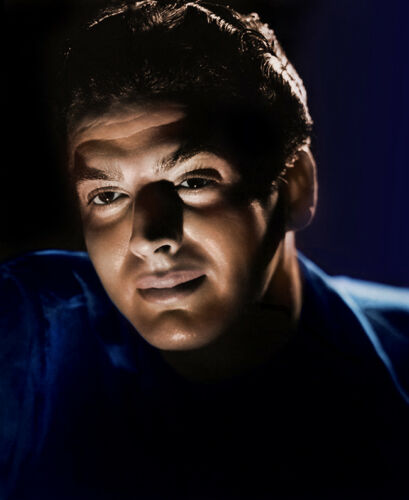 Here are 3 great articles that have discussions about Victor or his movies recently. #1 Interesting info about Victor's costumes in After The Fox. https://forward.com/culture/429525/piero-tosi-luchino-viscontin-ingmar-bergman-barbra-streisand-costumer-dead/ It said: "Tosi's designs for films were also often humorous, as in the unlikely project "After the Fox" (1966) written by Neil Simon, directed by Vittorio De Sica and starring Peter Sellers. Simon would later recall that this unusual mix of ingredients led critics to treat this film as if it were the "work of a Chinese cook making an Italian dinner for a Jewish family." In the film, a swindler posing as a film director (Sellers) convinces a has-been American screen idol (Victor Mature) to star in an avant-garde film. Tosi dressed Mature in outsized costumes — prefiguring the big suits that David Byrne of Talking Heads would popularize a generation later — in blinding shades of yellow, signaling his character's braggadocio. Those costumes, as well as the clashing primary colors in which Tosi garbed Sellers, complemented the sometimes caricature-like effects of Simon's first screen comedy." #2 Interesting Jeff Goldblum interview about his movie where it said: "I want to talk to you about the dance that you do in this movie.
Another scene of me getting drunk and picking up a girl. I'm trying to seduce, in my own unconventional way, this lady, and let off some steam. I've got many hidden aspects of traditional masculine roles that have burdened me that I need to unburden. So, there's much drinking, some dancing, et cetera.
Did you choreograph it yourself?
I did that little thing, I came up with that.
They were good steps.
You liked it? Are you a dancer? You're a bit of a Tommy Tune, I can see that. If we do another movie, you can play a young me. You're my grandson!
Your character in this movie also spends a lot of time complimenting people on the film stars they resemble. What would he say if he was trying to pick up Jeff Goldblum?
Young Jeff Goldblum? He'd tell him, "Does anybody ever tell you if you were an actor, you'd be a young, handsome Victor Mature? Do you know who that is?" And I'd say, "Yes, as a matter of fact I do. Wasn't he in After the Fox?"" https://www.vulture.com/2019/08/jeff-goldblum-the-mountain-interview.html #3 'Jaws' and the History of Shark Horror
The Sharkfighters, a 1956 action film, uses the sinking as a starting point for its narrative. Lt. Commander Ben Staves (Victor Mature) is recovering from the sinking of his destroyer and the loss of many crew members to sharks when he's reassigned to Project Shark Chaser in Cuba during WWII. It's a Navy research project whose sole purpose is to develop a shark repellent for serviceman stranded in shark-infested waters. Director Jerry Hopper insisted upon using real shark footage, instead of fakes, and this shark attack feature also has the unfortunate distinction of a death on set; special makeup effects artist Richard Shearman died from a shark attack while filming underwater scenes for the movie. https://bloody-disgusting.com/sponsored/3574665/jaws-history-shark-horror/
I'm not sure what this was for but I just found this. Victor's very famous picture from "I Wake Up Screaming" reimagined as a dog??? Interesting! :-)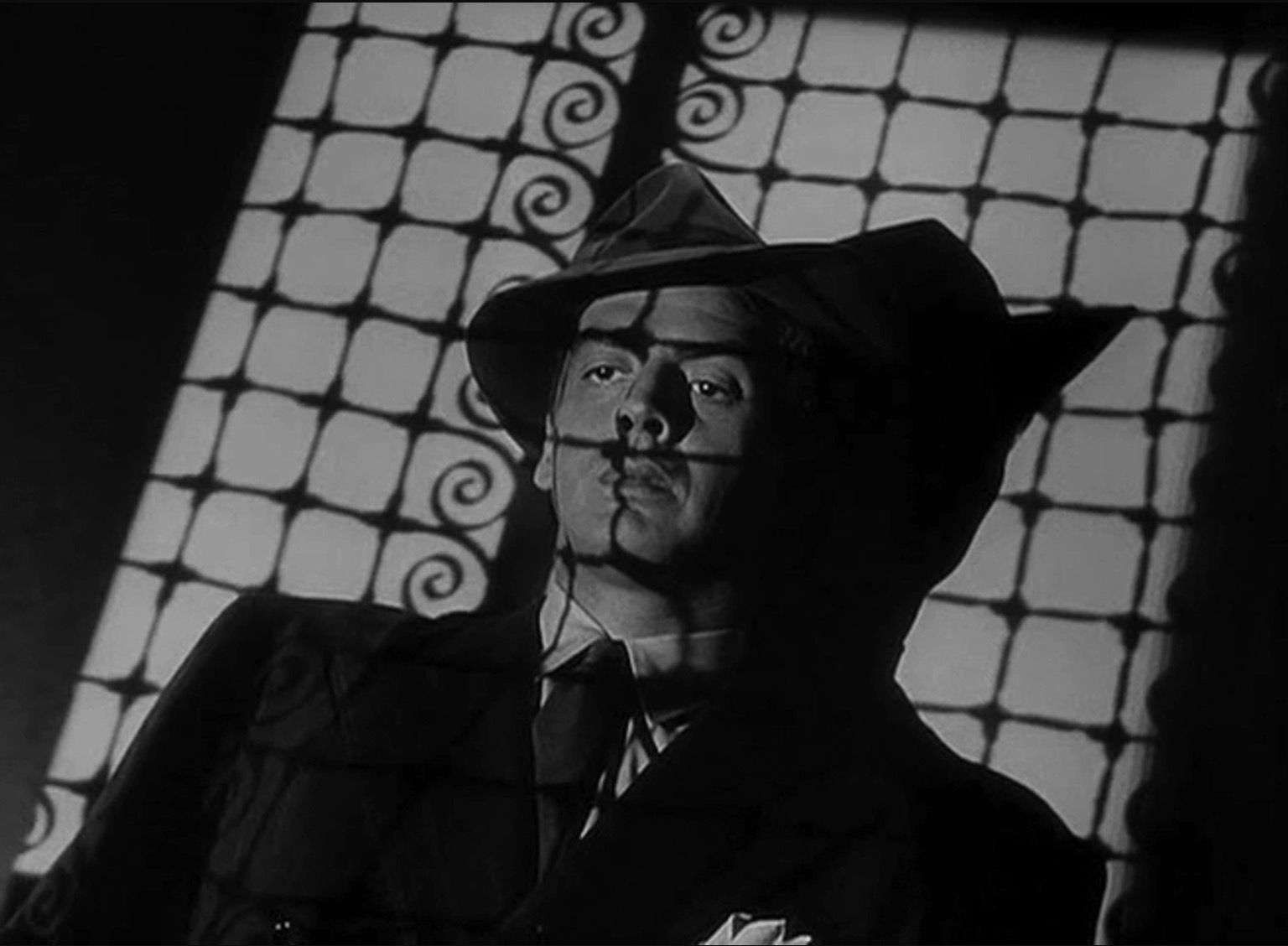 Victor and Peggy Cummins in Moss Rose!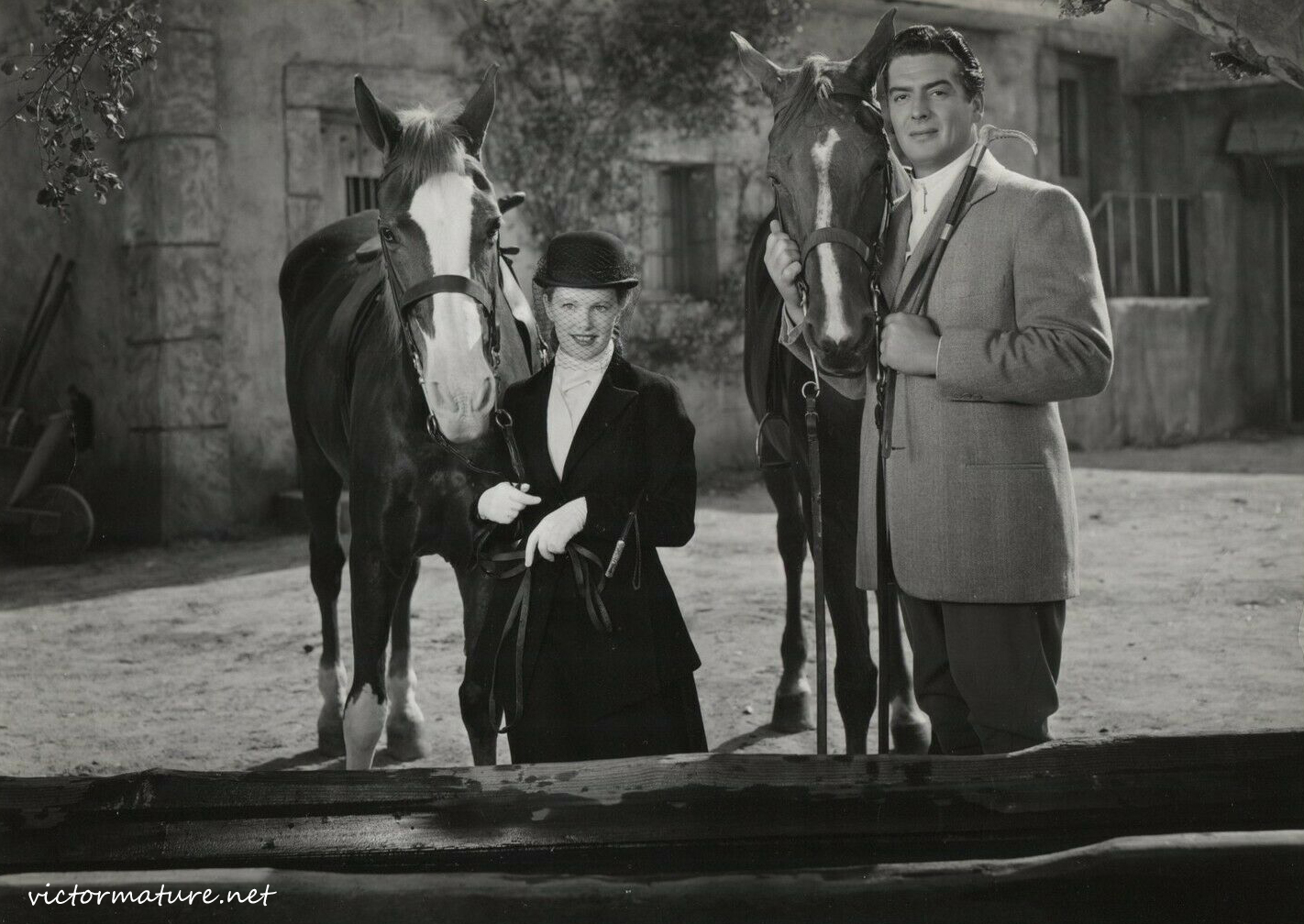 Love the gorgeous colors in this magazine cover for Dangerous Mission with Victor and Piper Laurie!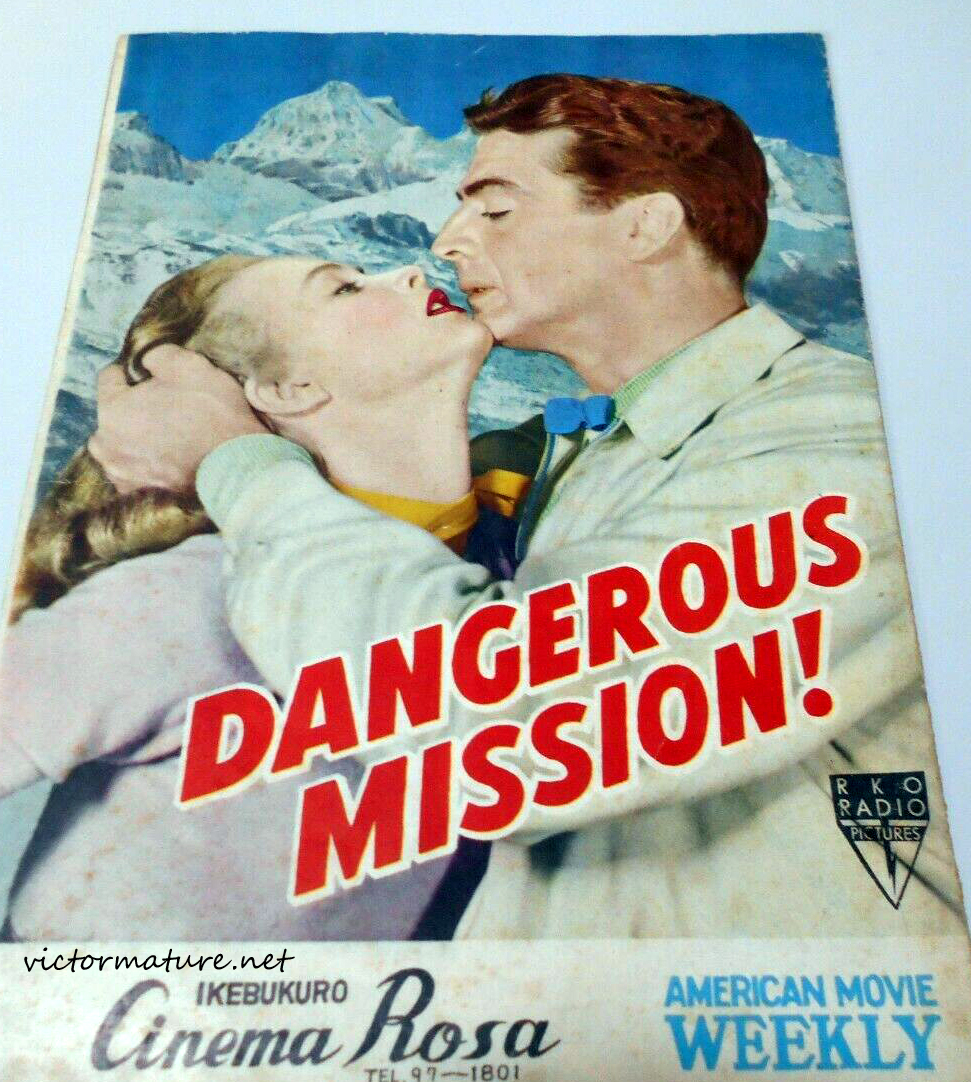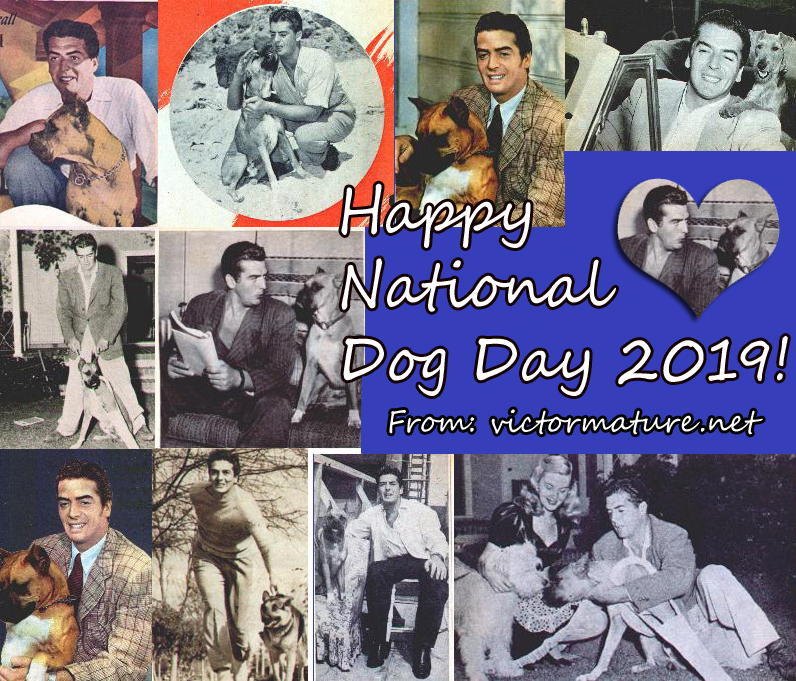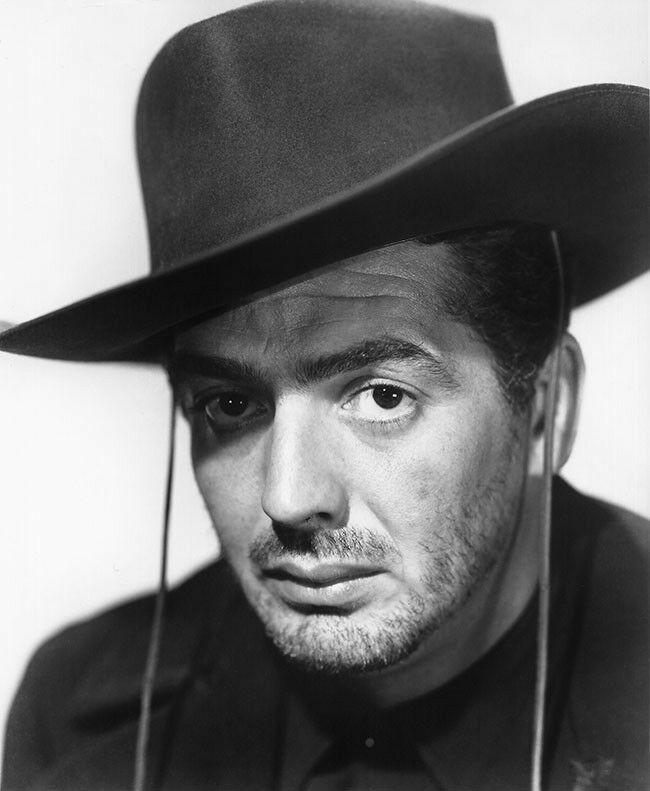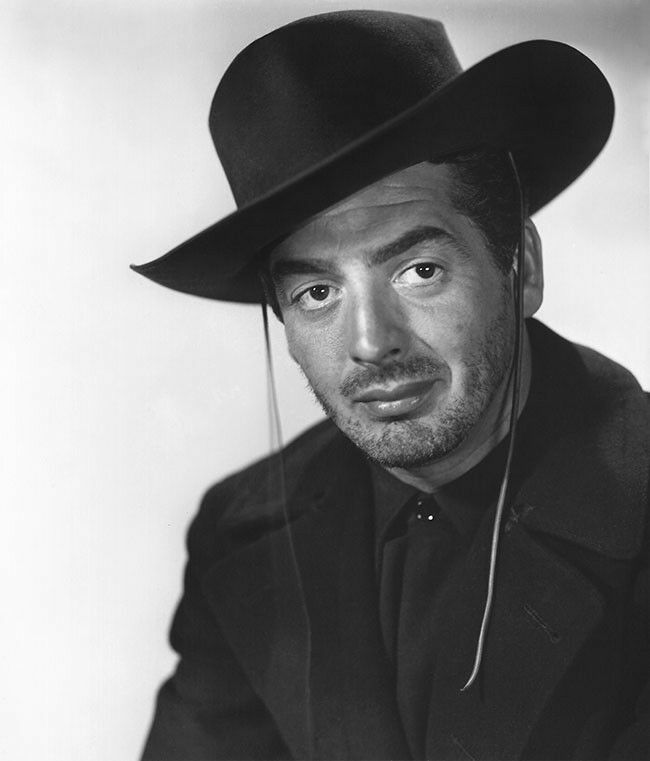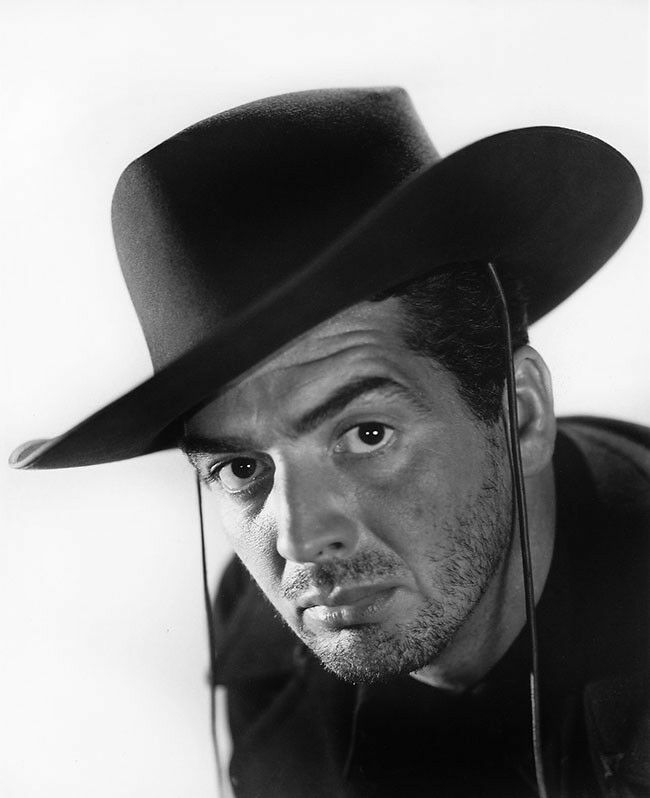 Here are 3 fantastic pictures of Vic as Doc Holliday from "My Darling Clementine"!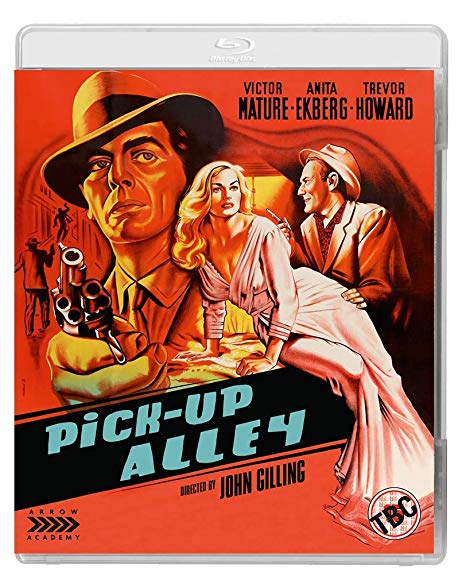 This is for the UK:
Arrow Academy To Release PICK-UP ALLEY on Blu-Ray on 4th November 2019
Arrow Academy have announced the release of Pickup Alley on Blu-Ray on 4th November 2019.
Stylishly directed by genre film journeyman John Gilling (Plague of the Zombies), Pickup Alley is a long-unseen crime film gem, set amongst the seedy milieu of the international narcotics trade.
Spurred on by the murder of his drug-addicted sister by ruthless crime boss Frank McNally (Trevor Howard, Brief Encounter), US agent Charles Sturgis (Victor Mature, Cry of the City) launches a transnational woman-hunt for McNally's shapely associate, Gina Broger (Anita Ekberg, Killer Nun, La dolce vita). His investigation takes him on a thrill-ride from New York to London, Lisbon, Rome, Naples and finally Athens…
A globe-trotting adventure boasting a top-tier international cast, Pickup Alley affords the viewer shockingly frank portrayals of drug addiction; a glamourous travelogue of exotic locations, and intriguing depictions of sleazy villains. Produced by Irving Allen and Cubby Broccoli's Warwick Films, this British cult classic now makes a welcome return in High Definition with a heavy dose of new extras.
SPECIAL EDITION CONTENTS
• High Definition Blu-ray (1080p) presentation transferred from original film elements
• Uncompressed Mono 1.0 PCM audio soundtrack
• Optional English subtitles for the deaf and hard of hearing
• The Warwick Way, writer and curator Josephine Botting on the prolific and successful production company, Warwick Films
• Original 1957 US theatrical release prologue by Congressman Hale Boggs, Chairman of the US Senate Committee of Narcotics
• Original theatrical trailer and TV spot
• Image gallery
• Reversible sleeve featuring two original artwork options
FIRST PRESSING ONLY: Fully Illustrated booklet with a newly commissioned essay by British cinema scholar Robert Murphy https://horrorcultfilms.co.uk/2019/08/arrow-academy-to-release-pick-up-alley-on-blu-ray-on-4th-november-2019/
1949: Director Jacques Tourneur, Victor Mature and Lizabeth Scott filming the RKO film "Interference," later titled "Easy Living."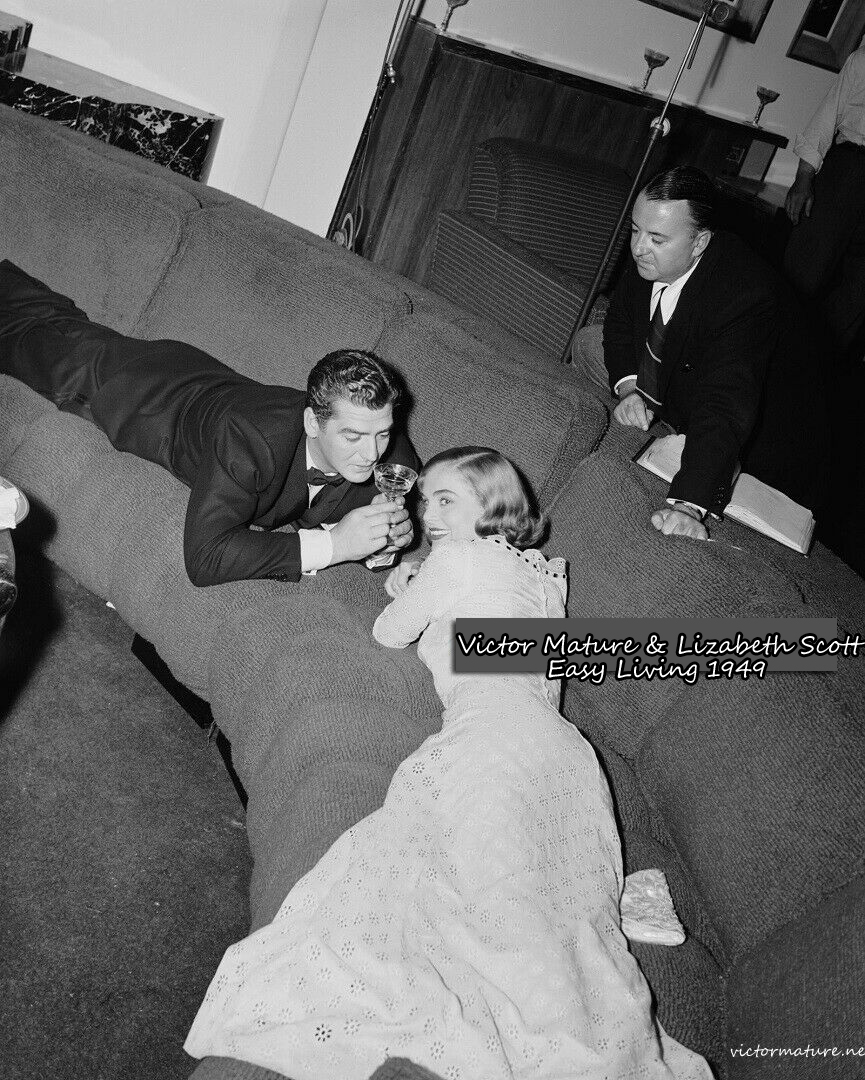 Love the colors in this wonderful picture/lobby card with Vic and Betty Grable from "I Wake Up Screaming"!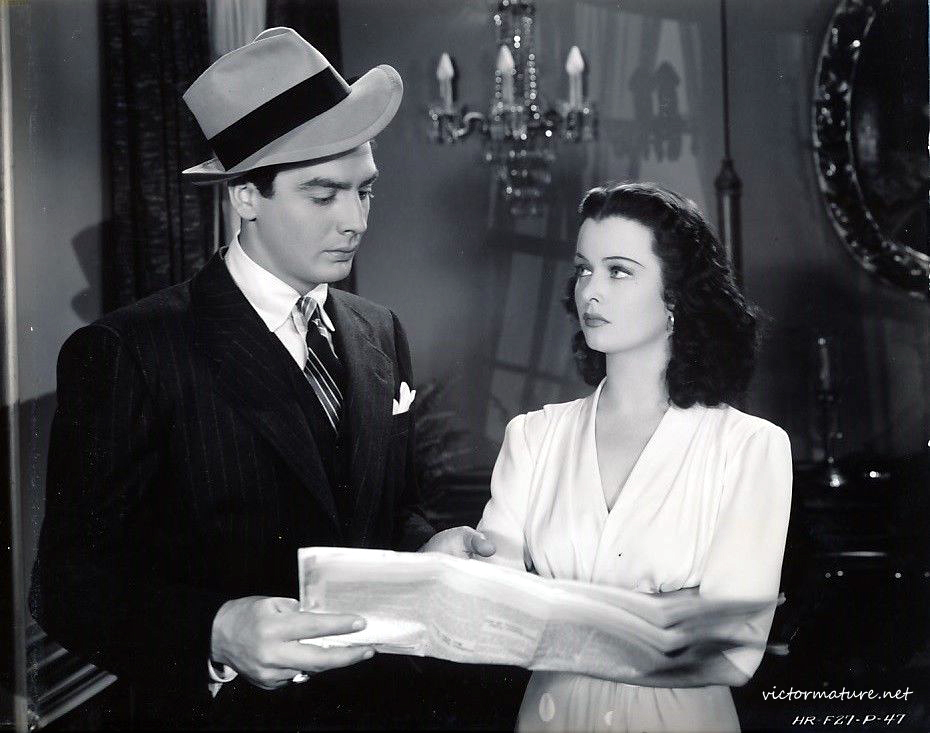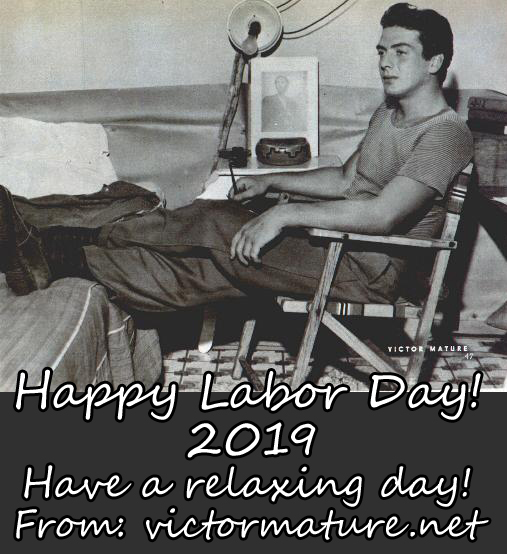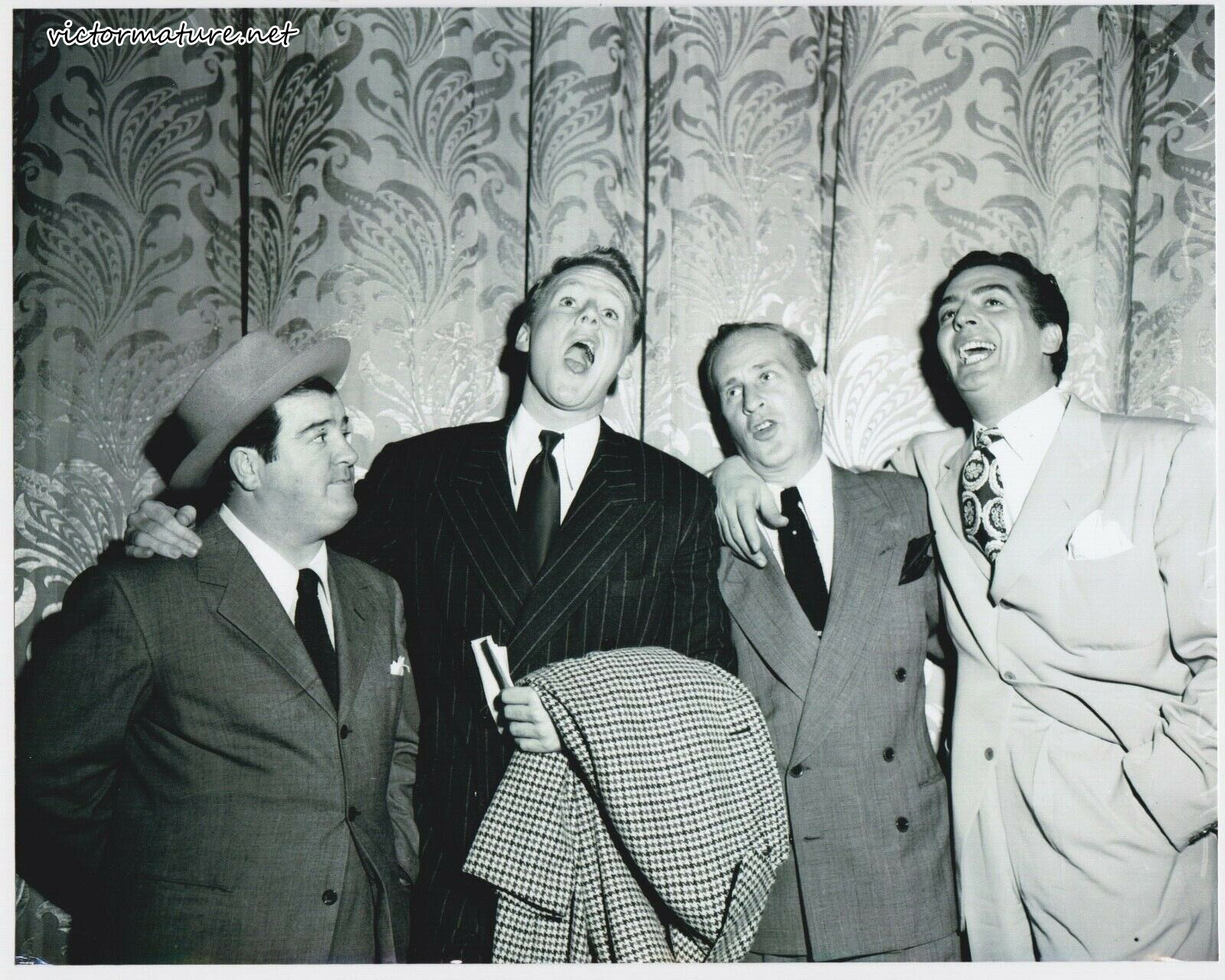 Abbott and Costello, Van Johnson and Victor!