Active

TubFrim: A charity in Norway seeking stamps and phonecards.

Stamps From The Kingdom of Hawaii

CIA World Factbook 2000 - All new URLs from 1999 version for all countries ..
, Antiques & Collectibles Directory
Top 10 Links: Vote here.
---
general ads removed 1/2002

Make my day: Visit My Sponsors!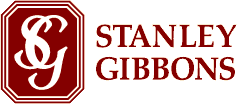 And

Read our reviews!: PayPal, StampFinder, H.E. Harris & Co. & Stanley Gibbons
---

Save 50% on Home Delivery Nationwide!
Get up to $25 in FREE postage? It's a
Free Trial Offer! - from Stamps.com, the quickest, easiest way to get postage. You print it yourself - legally! Read our review, Indicia - The UGLY Truth!

Rate us at
Collect-Online
Top 50



Removed 7/2002

Association of Philatelic Web Publishers (APWP)
Now: The Philatelic Webmasters Organization (PWO)
Victor Manta strikes yet again!, (name change) "At the moment there is no organization grouping the recently appeared category of stamp collectors who combine their philatelic hobby with the Web publishing activity. " - Join Now! (And it's FREE!)

Removed 1/2008

The former Sotheby's Chairman A. Alfred Taubman, 78, is set to begin a 366 day jail sentence next week in a Rochester, MN fedral prision for his conviction for fixing commission fees with another of the world's largest auctioneers - Christie's Int'l. - The Los Angeles Times 7/26/02 pg. A12

eBay is offering a new tool bar to members to help them search for items on its site and to remind them of auctions that are about to close. - CNet 7/02

PostCom (now a humanitarian effort - aj c.2008)

Removed 11/2009

Italia 2009, Wed 21st Oct 2009 - Sun 25th Oct 2009 in Rome, Italy.

Greater Houston (TX, USA) Stamp Show

September 18, 19, 20, 2009

Update URL's

http://www.pcug.org.au/~sheryll/Forgeries/Forgeries_article.htm ; PCUG is now defunct.
New: eBay - forgeries, fakes, dodgy sellers, scams - the tip of the iceberg!
Sheryll Oswald's eBay Articles

Old: http://www.pcug.org.au/~sheryll/

7/2002





Home - Past News 2000