Ray Van Eng (02/07/97)                     

The latest web site sex scam has left at least 1,200 Canadians in the province of Quebec in turmoil, complaining about big bucks long distance phone calls they said they were duped into making which in one case amounted to $4,400.
What they have done is that they have accessed web sites such as sexygirls.com (no longer available on the net) and erotic2000.com and were lured into downloading a program in order to view the dirty pictures.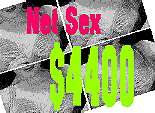 Once they installed the software (david7.exe), their modems would be instructed to secretly drop their local Internet service providers (ISP) connections and silently call a number in Moldova, an area in Ukraine of the former Soviet Union Republic. The call would then be bounced back to a web server in Dallas, Texas where the pornographic material resided.
Subsequently, long distance charges would appear on their phone bills that these cybersex cheap-thrill seekers have unknowingly incurred. The pornographers would make their money by sharing a percentage of the long distance fees with the various telecommunication carriers.
Phone calls to the Third World are necessary because of the regulations put in place by the U.S. and Canadian government a few years ago in cracking down the 1-800 and 1-900 "dial-a-porn" services.
The Royal Canadian Mounted Police (RCMP) is currently investigating cases involving sexygirls.com and traced the offender to a company operating out of a suburb in Toronto. No charges have been laid so far.
But CNET, an online news publisher got on the erotic2000.com site and found that the site contains a disclaimer warning about the potential long distance charges to Moldova. That could leave some legal ground for erotic2000.com to argue that they are operating lawfully by alerting the users in advance.
A spokesperson for the RCMP said that "Even when you leave the sex site, you stay connected to a long distance call...The only way to get rid of the connection is to turn your modem off or reboot your computer." RCMP also indicated that there might be many more web surfers in the U.S. and other Canadian provinces who have used such Internet services.
However, believe it or not, there are actually something good about such high tech pornographic exploits.
First, it further raises the public's awareness of the security concerns about downloadable programs such as Java applets and ActiveX controls that will soon proliferate the Internet. These are small software applications designed to be pulled down from web severs and automatically installed into user machines to provide just-in-time functionalites for web surfers.
Second, since Moldova and other less developed regions also take a cut of the long distance proceeds, telephone companies in those places could use the profits to improve and upgrade their countries' telecommunication infrastructures. In fact, it is well-known that Third World nations more than welcome these hot-line traffic from the Free World.
Such a view was actually shared by some officials in the ITU (International Telecommunication Union), a worldwide telecommunication industry workgroup during the hey days of the phone sex trade in the late 80s and early 90s.