---
Racine Mothers
of Multiples Club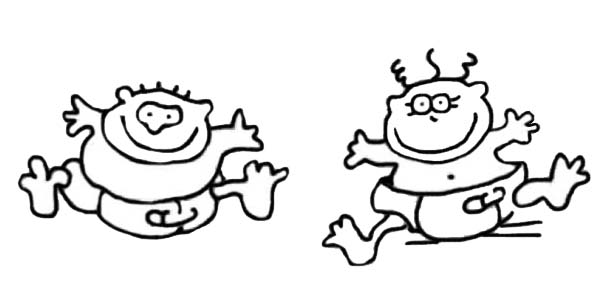 Racine, Wisconsin
---
Meetings: St. Lukes Health Pavilion, Family Education room, (Take elevators to the Lower Level), 3821 Spring St, Racine
Day & Time: 1st Friday of every month, (August- June). "Chat session" begins at 6:30 pm, Meeting from 7:00 pm- 9:00 pm
Family Focus: While our meetings are usually just for parents, our club puts a big focus on family involvement. We want any fathers and siblings to have support, as well as be involved in social activities. Everyone is welcome who has multiples: adopted multiples, foster parents of multiples, single parents, etc.
What Do We Do?
This club is currently in the beginning stages of forming. Currently we are a social and support group for parents of twins, triplets or other multiple birth children.
We have the guidance and support right now from the Wisconsin Organization of Mothers of Twins Clubs and the Waukesha Mothers of Twins Club. As we grow this year, we hope to add some of theses activities:
Guest Speakers

Club Library

Family Parties & Outings

Group Rummage Sales

Coupon Exchange

State Conventions

Social Nights Out

Playgroups

Club Newsletter
Why Join a Multiples Club?
v Another mother of twins is your best expert on multiples. We know the answers to make life better for you & your family.
v You will find supportive people who can really understand your stress and help with tips and ideas to make you a better parent.
v You can find great resources for twin resale items and twins club rummage sales.
v You will be exposed to educational information specific to parenting multiples.
v You will have opportunities to participate in and get results of twin research.
v You will have the chance to attend state or national twin activities and conventions.
v It is very important for your twins to know and interact with other sets of twins as they grow up.
v You will expand your support network and make lasting friendships!
Who needs support?
When the excitement finally wears off there are many questions that go through your head. . .
Can I breastfeed two babies at once?

What kind of stroller should I buy?

Can I put them in the same crib?

Should I dress them alike?

Should I buy two of each toy?

How do I deal with public attention?

How do I get others to treat them like individuals?

How do I encourage sharing?

How do I potty train two at once?

How do I deal with fighting?

Is it important for twins to interact with other twins?

What can I do to prevent twin language problems?

At what age should boy/girl twins have separate bedrooms?

Can they be in the same class in school?

How can I find time for myself?
Raising twins is special! There are many issues that are so specific just to twins. Even if you know people who have two children close in age, it is just not the same at all. Help yourself and your whole family embrace the twinship in your life!
Links:
National Organization of Mothers of Twins Clubs: www.nomotc.org
Wisconsin Organization of Mothers of Twins Clubs: www.womotc.org
Wisconsin Twins Message Board: http://disc.server.com/Indices/216530.html
For More Information:
Patricia: (262) 308-9128 [email protected]
Barb: (262) 662-1981 [email protected]
---