---
The People of God
Contents
Introduction
This essay began as a discussion of "The Jewish Problem". In the writing, it took on the character of a basic exposition of the New Testament Catholic faith in its only proper context: that of Old Testament Judaism. I hope that readers who are interested in Jewish-Catholic relations will find it interesting and profitable, and also that readers interested in some kind of systematic introduction to Catholicism may find it helpful. There are links a-plenty to other essays and articles that cover issues such as the Fall, Justification, the Trinity and the Incarnation and Friendship.

Let me put my cards on the table from the start. I have no time for any form of antisemitism. I have known two Jewish men, and I liked both of them. One (Daniel Doll-Steinboug) was quite a close friend for a while: we played Dungeons-and-Dragons together. Moreover, because I took Old Testament Religious Studies at "O-level", I have from an early age been interested in the history and role of the Hebrew people. The past attitude of the Catholic Church (as also of Christians in general) to "The Jews" is a source of dismay to me. I suspect that some of these negative attitudes can be attributed to a resentment and (un Christian!) desire to exact revenge for the (understandable, though misguided) persecution of Christians by Jewish religious authorities in the first centuries AD, when they were in a position to harm the Church. I do not take my beliefs in this matter from the well-meaning pronouncements of the Modern Church any more than from the malign teachings of the Medieval Church. I base them on the view of God that comes to me from the Tradition that I have received and seek to be faithful to: a God who is impassible; cannot change His mind; is faithful, loving and forgiving.

I beg the indulgence of any Jewish/Hebrew readers. I am conscious of a degree of impertinence in writing this paper. I hope that it will be taken kindly, in the spirit of open heartedness with which it is written.

Blessed be Father Abraham and his children! Shalom be upon them.
The Hebrews in History
I take it for granted that God chose to reveal Himself in a particularly intimate and definite manner to a certain man: Abraham of Ur, and various of his descendants. God's purpose was to build-up a breach head in human history by which He could educate (wo)mankind in the ways of justice and integrity and so prepare the way for His direct intervention as the Incarnate Word: the Anointed King, Jesus Christ-Messiah.

I do not mean to imply that this was the only thrust of Divine Grace into history. As a platonist, I revere Socrates as an inspired and holy man and am sure that God accounted him as a friend. I have no doubt that many other men and women outside the Hebrew tradition: some known (e.g. Pharaoh Akenaton, the Canaanite priest Melchizidech, the prophet Zoroaster, King Cyrus of Persia) but many anonymous, were graced by God with knowledge of His Life and Ways: after all, much of what there is to know boils down to very simple principles of truth, justice, beauty and love.

Nevertheless, it is obvious that the Jewish influence on theology is immense. With the possible exception of the once great but now almost extinct Zoroastrian Religion, all monotheism can be traced back to the revelation to Moses "I Am Who Am". While the Greeks and Hindus may have hypothesized One God behind their pantheons, only the Hebrew prophets clearly proclaimed that God was one, sole and unique. This invaluable legacy is combined with a second conviction, linked to it: that the Worship of God was inextricably linked with the Doing of Justice, and in a profound sense that these two apparently disjoint activities were identical.

The Hebrews came to appreciate that God was not (as pagan deities) capricious, spiteful or vindictive: but loving, faithful, just and forgiving. When this conviction met Greek philosophy, it became clear that God simply had to be so, because He was the ground of all being: not an actor in the play of Life; but the stage and script that makes that play possible. God is not loving, He is Love.

St Paul is often portrayed as saying that the Mosaic Law was a task-master that gave no hope of salvation but only conviction of ethical failure, and that a single infraction against one of its statutes merited damnation: without hope of forgiveness. Before addressing the question as to whether he does teach any such thing, it is very necessary to survey what the Hebrew Scriptures actually say.
The Torah
"The Prophets, particularly Hosea and Ezekiel, described God's passion for his people using boldly erotic images. God's relationship with Israel is described using the metaphors of betrothal and marriage; idolatry is thus adultery and prostitution.....
The history of the love-relationship between God and Israel consists, at the deepest level, in the fact that he gives her the Torah, thereby opening Israel's eyes to man's true nature and showing her the path leading to true humanism." [Benedict XVI "Deus Caritas Est"]
Adam
Adam, of course, was not a Hebrew. Yet it is important to realize that God made His First Covenant with Adam [Gen 2:16,17]. Of course, Adam broke it, as God knew that he must. Even so, God showed his continuing tender benevolence for his human children [Gen 3:21] and concern to maintain friendship with them [Gen 4:4-7]. Even towards the murderer Cain, God showed compassion [Gen 4:13-16]. Before any other Covenant was established, it was possible for Enoch to "walk with God" and then be taken by God as his own [Gen 5:24, Wis 4:1-15, Sir 44:16]. So does God deal with his friends.
Noah
Noah wasn't a Hebrew either, yet he was the recipient of the Second Covenant [Gen 9:1-17] in the name, not only of all humanity, but of all living things [Gen 9:10].
Abraham
Abraham is the first Biblical character to be described as the "friend of God". God made his Third Covenant with his friend [Gen 17:1-14] and through him his whole household: not just his family and clan, but also his slaves [Gen 17:23-26]. This was the first Covenant to be made with a sub-set of humanity. For that reason it had a badge, circumcision, to indicate those people who came under its purview. Like his grandson, Jacob, Abraham had a tempestuous relationship with God [Gen 18:22-33, cf Gen 33:24-32].

As St Paul, points out [Rom 4:3, Gal 3:6], it is extremely significant that God reckoned Abram (as he was then known) as righteous because Abram trusted God's promise to him [Gen 15:6] before the Third Covenant was enacted, before he was circumcised and certainly before Mosaic Law was promulgated. Contrary to the teaching of Pope Innocent III [Denzinger 410], Augustine and Pope Gregory the Great ["Fundamentals of Catholic Dogma", Ott (1952) p 347], and following instead the older Fathers (Tertullian and Sts. Justin and Iraenius) I assert there is no suggestion in the Scriptures that original sin was remitted by circumcision, as a "pre-Christian sacrament". How could it be? Half the human race (and Abraham's descendants) being female are not eligible for the rite! Rather, I believe that the sacrimentum naturae "which consisted in an act of faith of God and (implicitly) in the future Redeemer" [Ott (1952) p 347] continued in this role. Plausibly, for male Hebrews "the appropriate outward sign" envisaged by Ott (following Ss Augustine and Thomas Aquinas) would have been circumcision. However, this cannot have been pivotal, because even female Hebrews were not eligible and they stood in equal need of release from original sin.
Moses
Moses is also described as God's friend. It was with Moses as deliverer of the Hebrews from Egypt that God enacted the Fourth Covenant. Like the first two, and unlike the third, it was not really with an individual: Adam; Noah or Moses, but with a community. Like the third, and unlike the first two, it was not with all humanity, but with a distinct group: the Israelites. Central to the Covenant were the Ten Commandments, but the detailed juridical, hygienic and liturgical code was also an integral part. It is apparent that much of the Levitical-Deuteronomic law was intentioned - like the continuing practice of circumcision - to make the Israelites "A Peculiar People", set aside and distinct from the mass of humanity: somewhat unwilling and not altogether faithful witnesses to God's Truth.

Note that before the promulgation of the Levitical Code it was quite impossible to think that it was possible to gain God's approbation by fulfilling any set of rules. No such rule-set existed! Justice (or righteousness) is not a matter of regulations, but of personal integrity, compassion and honour. Abram found favour with God because of the character of his personal response to God's initiative. Enoch by "walking with" God. Cain could have achieved his desire to be accepted by God by "doing well" and by mastering - with God's grace - the disorder within hiis nature that followed from Adam's breaking of the First Covenant: the temptation to sin [Gen 4:7]. The lesson of Genesis is clear. All that God requires is that men respond to his grace by trying to be good: then He will welcome them as His friends and all will be well.

There is some indication in the Torah that observance to the Law was a means to obtain righteousness [Lev 18:5, Ez 20:11]. I interpret this (following the Apostle Paul) in the light of the fact that Abraham found favour before God quite apart from the observance of any set of rules and in accordance with the Prophetic insistence that what God really cares about is Justice and Mercy, not rules and sacrifices. I presume that the observance of and devotion to the Law that certainly does obtain righteousness [Ps 118] is a devotion to Justice and Mercy as exemplified by the Law of Moses and the theological charity that this necessarily implies.
Aaron
The key idea central to the whole Aaronic priesthood and liturgy is that of at-one-ment. This is generally a ritual concept. The notion of "sin offering" is generally applicable where there was never any (ethically significant) subjective culpability [Lev 4-5] but only (ethically insignificant) objective "guilt". Where there is subjective culpability, the sin offering can only be made after repentance and restitution (plus 20%). Whether there was ever any subjective culpability to be forgiven (in modern terms) the "sinner" is said to be "forgiven" his "guilt" [Lev 5:17-19 cf Lev 6:7]. It therefore seems that the basis of moral forgiveness under the Aaronic system was exactly the same as before, that of Natural Justice: repentance and restitution. All that the Levitical sin offerings were directed towards was ritual or liturgical impurity, not ethical turpitude.

It is possible that the Day of Atonement [Lev 16] was instituted with a wider significance in mind, but this is uncertain. The problem is that the words sins, iniquity and transgression in Leviticus are regularly used in the sense of "unwitting and/or unwilling oversight or error", so it is not clear that the iniquities that are symbolically imputed to the scape-goat [Lev 16:22] are anything more than residual ritual infractions.
The Prophets
The prophets are generally more concerned with social justice and personal integrity than with detailed matters of law, still less ritual purity. In saying this, I do not mean that these latter issues are insignificant: only that what really matters is:
Hear, O Israel: The LORD our God is one LORD; and you shall love the LORD your God with all your heart, and with all your soul, and with all your might. And these words which I command you this day shall be upon your heart .... take heed lest you forget the LORD .... do what is right and good in the sight of the LORD .... it will be righteousness for us, if we are careful to do all this commandment before the LORD our God, as he has commanded us. [from Deut 6:4-25]

You shall not take vengeance or bear any grudge against the sons of your own people, but you shall love your neighbour as yourself: I am the LORD. [Lev 9:8]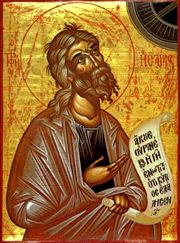 As Isaiah prophecies:
"What to me is the multitude of your sacrifices?" says the LORD; "I have had enough of burnt offerings of rams and the fat of fed beasts .... I cannot endure iniquity and solemn assembly .... When you spread forth your hands, I will hide my eyes from you; even though you make many prayers, I will not listen; your hands are full of blood. Wash yourselves; make yourselves clean; remove the evil of your doings from before my eyes; cease to do evil, learn to do good; seek justice, correct oppression; defend the fatherless, plead for the widow. Come now, let us reason together .... though your sins are like scarlet, they shall be as white as snow; though they are red like crimson, they shall become like wool. If you are willing and obedient, you shall eat the good of the land; But if you refuse and rebel, you shall be devoured by the sword .... Every one loves a bribe and runs after gifts. They do not defend the fatherless, and the widow's cause does not come to them .... I will turn my hand against you and will smelt away your dross as with lye and remove all your alloy .... Zion shall be redeemed by justice, and those in her who repent, by righteousness. But rebels and sinners shall be destroyed together, and those who forsake the LORD shall be consumed. [from Isaiah 1:11-27]
"Ho, every one who thirsts, come to the waters; and he who has no money, come, buy and eat! .... Incline your ear, and come to me; hear, that your soul may live; and I will make with you an everlasting covenant" .... Seek the LORD while he may be found, call upon him while he is near; let the wicked forsake his way, and the unrighteous man his thoughts; let him return to the LORD, that he may have mercy on him, and to our God, for he will abundantly pardon. [from Isaiah 55:1-7]
As also Micah:
Will the LORD be pleased with thousands of rams, with ten thousands of rivers of oil? Shall I give my first-born for my transgression, the fruit of my body for the sin of my soul?" He has showed you, O man, what is good; and what does the LORD require of you but to do justice, and to love kindness, and to walk humbly with your God? [Micah 6:7-8]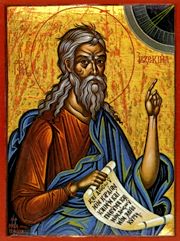 In the later prophets it is clear that all that is required of a sinner is that he repents, whether he is a Hebrew:
"Yet even now," says the LORD, "return to me with all your heart, with fasting, with weeping, and with mourning; and rend your hearts and not your garments." Return to the LORD, your God, for he is gracious and merciful, slow to anger, and abounding in steadfast love, and repents of evil .... let the priests, the ministers of the LORD, weep and say, "Spare thy people, O LORD, and make not thy heritage a reproach, a byword among the nations. Why should they say among the peoples, 'Where is their God?'" Then the LORD became jealous for his land, and had pity on his people .... "Fear not, O land; be glad and rejoice, for the LORD has done great things! "And it shall come to pass afterward, that I will pour out my spirit on all flesh; your sons and your daughters shall prophesy, your old men shall dream dreams, and your young men shall see visions. Even upon the menservants and maidservants in those days, I will pour out my spirit. [from Joel 2:12-29]
The soul that sins shall die. The son shall not suffer for the iniquity of the father, nor the father suffer for the iniquity of the son; the righteousness of the righteous shall be upon himself, and the wickedness of the wicked shall be upon himself. But if a wicked man turns away from all his sins which he has committed and keeps all my statutes and does what is lawful and right, he shall surely live; he shall not die. None of the transgressions which he has committed shall be remembered against him; for the righteousness which he has done he shall live. Have I any pleasure in the death of the wicked, says the Lord GOD, and not rather that he should turn from his way and live? .... Yet you say, 'The way of the Lord is not just.' Hear now, O house of Israel: Is my way not just? Is it not your ways that are not just? When a righteous man turns away from his righteousness and commits iniquity, he shall die for it; for the iniquity which he has committed he shall die. Again, when a wicked man turns away from the wickedness he has committed and does what is lawful and right, he shall save his life. Because he considered and turned away from all the transgressions which he had committed, he shall surely live, he shall not die .... Repent and turn from all your transgressions, lest iniquity be your ruin. Cast away from you all the transgressions which you have committed against me, and get yourselves a new heart and a new spirit! Why will you die, O house of Israel? For I have no pleasure in the death of any one, says the Lord GOD; so turn, and live." [from Ezekiel 18:20-32]
or a Gentile! [Jonah 3:10]
Jonah arose and went to Nin'eveh, according to the word of the LORD .... And he cried, "Yet forty days, and Nin'eveh shall be overthrown!" And the people of Nin'eveh believed God; they proclaimed a fast, and put on sackcloth, from the greatest of them to the least of them .... the king of Nin'eveh .... arose from his throne, removed his robe, and covered himself with sackcloth, and sat in ashes. And he made proclamation and published through Nin'eveh, "By the decree of the king and his nobles: Let neither man nor beast, herd nor flock, taste anything; let them not feed, or drink water, but let man and beast be covered with sackcloth, and let them cry mightily to God; yea, let every one turn from his evil way and from the violence which is in his hands. Who knows, God may yet repent and turn from his fierce anger, so that we perish not?" When God saw what they did, how they turned from their evil way, God repented of the evil which he had said he would do to them; and he did not do it. [from Jonah 3:3-10]
The idea that one might "earn justification" by or "become righteous" because of works of law observance is entirely foreign to the mind of Isaiah, Joel, Ezekiel and Jonah!
The Sages
According to the Deuterocanonical Book of Wisdom, God's compassion for Adam was such that He gave him the gift of wisdom:
Wisdom protected the first-formed father of the world, when he alone had been created; she delivered him from his transgressions. [Wis 10:1]
Moreover, of God it is said:
But thou art merciful to all, for thou canst do all things, and thou dost overlook men's sins, that they may repent. For thou lovest all things that exist, and has loathing for none of the things that thou has made, for though wouldst not have made anything if thou hadst hated it .... Thou sparest all things, for they are thine, O Lord who lovest the living. For thy immortal spirit is in all things. Therefore thou dost correct little by little those who trespass, and dost remind and warn them of the things wherein they sin, that they may be freed from wickedness, and put their trust in thee, O Lord. [from Wis 11:23-12:2]
Jesus, ben-Sirah continues exactly the same theme:
What is man and of what use is he? .... Therefore the LORD is patient with them and pours out His mercy upon them. He sees and recognizes that their end will be evil; therefore he grants them forgiveness in abundance. The compassion of man is for his neighbour, but the compassion of the LORD is for all living beings. [from Sir 18:8-13]
Again, the idea of "earning salvation" is entirely absent, as is the idea that one single infraction of some law code forfeits all hope of Divine Approbation. Indeed, it seems to me that as one progresses through the Old Testament, the idea of God's kindness and compassion and almost tolerance of sin comes more and more to the fore. I find myself overcome with tears as I read the words of Ezekiel, in particular. That the All Powerful, Impassible Ground-of-All-Being has such tender concern for petty humanity is far beyond all possible expectation!
What is the present state of the Mosaic Covenant?
There are some preliminary remarks to be made:
According to Genesis, the covenants with Noah and Abraham were everlasting.
In both, God made absolute promises not contingent upon the behaviour of any human agency.
As far as I am aware, the Mosaic Covenant is never described as everlasting.
The Mosaic Covenant was two-sided.

In it God promised to favour Israel, if they did what was right.
The prophets are quite clear that Israel regularly and dramatically failed to fulfil its side of the Mosaic Covenant.

The prophets are full of promises that God will effect a New Covenant with His People, and that this will be another everlasting Covenant.
The prophets also portend that the New Covenant will be open to Gentiles as well as Hebrews.
There is some suggestion that the New Covenant will be inclusive because the Hebrews failed to fulfil their side of the Mosaic Covenant.
Finally, it is manifest that the prescriptions of Levitical Ritual have failed, because of the sacking of the Temple of Jerusalem and the failure of the Jews to continue any form of sacrificial worship.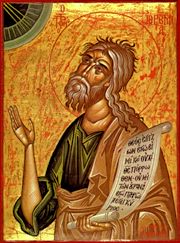 Nevertheless, I tend to the opinion that the Mosaic Covenant is not entirely defunct. I shall attempt to explain my meaning in what follows.

As an example of the Prophets' judgement on their own fellows, consider Jeremiah's words:
I went down to the potter's house, and there he was working at his wheel. And the vessel he was making of clay was spoiled in the potter's hand, and he reworked it into another vessel, as it seemed good to the potter to do. Then the word of the LORD came to me: "O house of Israel, can I not do with you as this potter has done? says the LORD. Behold, like the clay in the potter's hand, so are you in my hand, O house of Israel. If at any time I declare concerning a nation or a kingdom, that I will pluck up and break down and destroy it, and if that nation, concerning which I have spoken, turns from its evil, I will repent of the evil that I intended to do to it. And if at any time I declare concerning a nation or a kingdom that I will build and plant it, and if it does evil in my sight, not listening to my voice, then I will repent of the good which I had intended to do to it.
Now, therefore, say to the men of Judah and the inhabitants of Jerusalem: 'Thus says the LORD, Behold, I am shaping evil against you and devising a plan against you. Return, every one from his evil way, and amend your ways and your doings.' "But they say, 'That is in vain! We will follow our own plans, and will every one act according to the stubbornness of his evil heart.' "Therefore thus says the LORD: Ask among the nations, who has heard the like of this? The virgin Israel has done a very horrible thing. Does the snow of Lebanon leave the crags of Si'rion? Do the mountain waters run dry, the cold flowing streams? But my people have forgotten me, they burn incense to false gods; they have stumbled in their ways, in the ancient roads, and have gone into by-paths, not the highway, making their land a horror, a thing to be hissed at for ever." [from Jer 18:1-16]
But even though Israel abandoned God, God did not abandon Israel. Without waiting for repentance, God took the initiative in promising a New Everlasting Covenant:
"I will restore their fortunes, both the fortunes of Sodom and her daughters, and the fortunes of Sama'ria and her daughters, and I will restore your own fortunes in the midst of them, that you may bear your disgrace and be ashamed of all that you have done, becoming a consolation to them. As for your sisters, Sodom and her daughters shall return to their former estate, and Sama'ria and her daughters shall return to their former estate; and you and your daughters shall return to your former estate. Was not your sister Sodom a byword in your mouth in the day of your pride, before your wickedness was uncovered? Now you have become like her an object of reproach for the daughters of Edom and all her neighbours, and for the daughters of the Philistines, those round about who despise you. You bear the penalty of your lewdness and your abominations", says the LORD. Yea, thus says the Lord GOD: "I will deal with you as you have done, who have despised the oath in breaking the covenant, yet I will remember my covenant with you in the days of your youth, and I will establish with you an everlasting covenant. Then you will remember your ways, and be ashamed when I take your sisters, both your elder and your younger, and give them to you as daughters, but not on account of the covenant with you. I will establish my covenant with you, and you shall know that I am the LORD, that you may remember and be confounded, and never open your mouth again because of your shame, when I forgive you all that you have done," says the Lord GOD. [Ezekiel 16:53-63]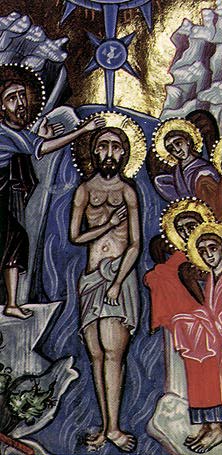 Note that the basis of the New and Everlasting Covenant is God's remembrance of the Covenant that already exists between Him and His People. I take this to be, not the Mosaic Covenant, but rather the Third Covenant established between God and Abraham and his descendants.
Jesus is the Messiah
As a Catholic, I believe that Jesus-bar-Joseph of the Tribe of Judah, of the Line of David from Nazareth in Galilee is the Christ-Messiah that the prophets foretold would establish this new Covenant. He is the new Joshua, leading his people across the Jordan into the Kingdom of God.
Now when all the people were baptized, and when Jesus also had been baptized and was praying, the heaven was opened, and the Holy Spirit descended upon him in bodily form, as a dove, and a voice came from heaven, "Thou art my beloved Son; with thee I am well pleased." [Lk 3:21,22]
He taught emphatically that his business was not to overturn the Law and the Prophets but rather to fulfil them.
Think not that I have come to abolish the law and the prophets; I have come not to abolish them but to fulfil them. [Mat 5:17]
By a twist of language it is possible to make fulfil take on a sense of bring to an end, abrogate and replace: but I don't think that this is what Jesus intended, on the whole. He made it quite clear that it was not his intention that the slightest aspect of the Law should be relaxed, still less overturned:
For truly, I say to you, till heaven and earth pass away, not an iota, not a dot, will pass from the law until all is accomplished. Whoever then relaxes one of the least of these commandments and teaches men so, shall be called least in the kingdom of heaven; but he who does them and teaches them shall be called great in the kingdom of heaven. For I tell you, unless your righteousness exceeds that of the scribes and Pharisees, you will never enter the kingdom of heaven. [Mat 5:18-20]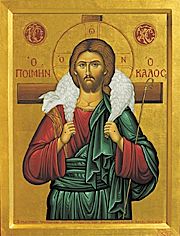 at least, until "all is accomplished". Even when Jesus seems to envisage a sudden and dramatic change in the status of the Law and Prophets:
The law and the prophets were until John; since then the good news of the kingdom of God is preached, and every one enters it violently. [Lk 16:16]
He adds:
But it is easier for heaven and earth to pass away, than for one dot of the law to become void. [Lk 16:17]
He also commented on the fact that a scribe who entered the Kingdom of God would be in the fortunate position of being able to call on the Wisdom of the Old Hebrew Tradition as well as the New Gospel teaching of the Messiah [Mt 13:52]. This was, of course, exactly what Jesus did himself. His whole ethics is based on the two texts I have already quoted from Deuteronomy and Leviticus, which he agreed with the scribe who asked him were the two most important, and in fact summary Commands of the Torah.
And one of the scribes came up and heard them disputing with one another, and seeing that he answered them well, asked him, "Which commandment is the first of all?" Jesus answered, "The first is, 'Hear, O Israel: The Lord our God, the Lord is one; and you shall love the Lord your God with all your heart, and with all your soul, and with all your mind, and with all your strength.' The second is this, 'You shall love your neighbour as yourself.' There is no other commandment greater than these." And the scribe said to him, "You are right, Teacher; you have truly said that he is one, and there is no other but he; and to love him with all the heart, and with all the understanding, and with all the strength, and to love one's neighbour as oneself, is much more than all whole burnt offerings and sacrifices." And when Jesus saw that he answered wisely, he said to him, "You are not far from the kingdom of God." And after that no one dared to ask him any question. [Mk 12:28-34]
Jesus also said:
So whatever you wish that men would do to you, do so to them; for this is the law and the prophets. [Mat 7:12]
So I suppose that what he meant by the Law and Prophets was what they pointed to and defended more than the specific terms in which they were framed. However this interpretation does not sit well with some of the sayings of Jesus that I have just quoted.
The Catholic Covenant
This position is complicated by the fact that a good deal of the Levitical code concerns the maintenance of separation between the Hebrews and their Gentile neighbours. It is quite obvious from the testimony of Ezekiel that under the New Covenant, this separation would come to an end. No longer would "Sodom" and "Sama'ria" be Israel's (ugly) sisters, they would become her daughters and so share her own life and relationship with God.
Pentecost
As well as being something of a "Spring Harvest Festival", Pentecost was the memorial of the promulgation of the Mosaic Covenant. It took place fourty days after Passover: the memorial of the liberation of the Hebrews from Egypt, just as the scribing of the stone tablets of the Decalogue took place after the people had wandered in the wilderness for some time. It was because Pentecost was the birthday of the Mosaic Dispensation that the New Covenant was promulgated on this day [Acts 2]. The publication of the Catholic Covenant was accompanied by the signs predicted by the Prophet Joel, and with the results envisaged by the Prophet Ezekiel.
Old and New
It is not clear how Jesus envisaged on the one hand the strict maintenance of the Mosaic and Levitical codes alongside an open acceptance of Samaritans [Jn 4] and Gentiles [Mat 8:5-13, 15 22-28] and their integration into the One Flock [Jn 10:16]. How could he demand "New skins for New wine!" [Lk 5:38] in one breath and "not a jot or title" [Lk 16:17] in the next?
And the Pharisees and their scribes murmured against his disciples, saying, "Why do you eat and drink with tax collectors and sinners?" And Jesus answered them, "Those who are well have no need of a physician, but those who are sick; I have not come to call the righteous, but sinners to repentance." And they said to him, "The disciples of John fast often and offer prayers, and so do the disciples of the Pharisees, but yours eat and drink." And Jesus said to them, "Can you make wedding guests fast while the bridegroom is with them? The days will come, when the bridegroom is taken away from them, and then they will fast in those days." He told them a parable also: "No one tears a piece from a new garment and puts it upon an old garment; if he does, he will tear the new, and the piece from the new will not match the old. And no one puts new wine into old wineskins; if he does, the new wine will burst the skins and it will be spilled, and the skins will be destroyed. But new wine must be put into fresh wineskins. And no one after drinking old wine desires new; for he says, 'The old is good.'" [Lk 5: 30-39]
Clearly Jesus did not mean to disparage the old when he recommended keeping new things and old things apart. Rather it would seem that he had a connoisseur's appreciation of and interest in preserving what was antique for its intrinsic worth!

Our Lord's manner of interpretation of the Torah, though not outlandish [Mk 12:28-34], was not typical of his Rabbinic contemporaries [Mk 2:23-28, 7:28,29, 9:1-6, 12:1-14, 15:1-6]. Moreover, his insistence on respect for the office of legitimate Religious Authority [Mat 23:2-3] was spiced with a contempt for those individuals who happened, in his day, to fill that office [Mat 6:1-5, 15:7-14, 23:4-7,15-36].
The Church and the Kingdom
Certainly, the Apostles, who were Jewish, were led by Holy Spirit to conclude that vast swathes of the Levitical code connected with ritual impurity were no longer operative [Acts 11:1-10, 15:1-29]. I suppose this derogation was appropriate because the regulations in question no longer served any legitimate function. Their only effect was to alienate gentiles.
Therefore remember that at one time you Gentiles .... were .... separated from Christ, alienated from the commonwealth of Israel, and strangers to the covenants of promise, having no hope and without God in the world. But now in Christ Jesus you who once were far off have been brought near in the blood of Christ. For he is our peace, who has made us both one, and has broken down the dividing wall of hostility, by abolishing in his flesh the law of commandments and ordinances, that he might create in himself one new man in place of the two, so making peace, and might reconcile us both to God in one body through the cross, thereby bringing the hostility to an end. And he came and preached peace to you who were far off and peace to those who were near; for through him we both have access in one Spirit to the Father. So then you are no longer strangers and sojourners, but you are fellow citizens with the saints and members of the household of God
[from Eph 2:11-19]
According to Pope Eugenius, teaching in Oecumenical Council at Florence:
....the difference in the Mosaic law between clean and unclean foods belongs to ceremonial practices, which have passed away and lost their efficacy with the coming of the gospel .... the apostolic prohibition, "to abstain from what has been sacrificed to idols and from blood and from what is strangled" [Acts 15:29], was suited to that time .... so that .... a cause of dissension might be removed .... In places, however, where the christian religion has been promulgated to such an extent that no Jew is to be met with .... since the cause of that apostolic prohibition has ceased, so its effect has ceased. [Bull of Union with the Copts]
The Catholic faith is Universal in scope, the Kingdom of God is open to all comers. There is no need either for an external badge of membership or for rules serving to set her members apart from their fellows. The role of the Hebrew Nation was to be a peculiar people, an awkward and prophetic sign of contradiction for the Gentiles, a challenge to pagan ideas: to be a prototype Kingdom of God. The role of the Church is to be a subversive invisible force, working like yeast in the dough, at the heart of pagan society to transform it from within into the Kingdom of God.

The Church's worship is rational and spiritual. Unlike the Levitical Liturgy it is not symbolic, but sacramental: based on truly effective signs, not on purely dramatic enactments of sacred (hi)story. It does not require to be distinguished from pagan cults by avoidance of all association with their externals. Rather than distancing her rites from their customs, the Church has tended to adopt and sanctify the external observances that She finds among the peoples that She evangelizes. The prime example of this is, of course, the pagan festival of Yule.
Calvary, the Mass and the Aaronic Liturgy
The Aaronic Rites were all a prefiguring of the self oblation that the Messiah would make. The Sacrifice of Calvary was not a sacrifice because it was like the oblations of the Aaronic Dispensation, still less an instance (even the paramount example) of the general run of sacrifices generally characteristic of religion. Rather, rites involving the shedding of blood and the burning of grain and incense by human priests were sacrificial because they envisaged the rational offering of the Mass. The meaning of sacrifice is not primarily a sacred exchange of gifts, between supplicant and deity: though this happens in the Mass. Neither could any sacrifice made of created being ever placate God's anger, if He were capable of being angry! Such notions are irrational: a contradiction in terms. God has no need or use for anything that (Wo)Man can offer, and everything that (Wo)Man has, including existence itself, is an undeserved gift from God. There is no currency in which Man and God can trade, there is no exchange rate between our vacuous contingency and God's self-sufficient exuberance.
"Lebanon would not suffice for fuel, nor are its beasts enough for a burnt offering. All the nations are as nothing before him, they are accounted by him as less than nothing and emptiness." [Is 40:16-17]

"If I were hungrey, I would not tell you; for the world and all that is in it is mine. Do I eat the flesh of bulls and drink the blood of goats?" [Ps 49:12-13]
The meaning of sacrifice is revealed in the Eucharist as an invitation and means to share in and celebrate the very life of God. This spiritual intercourse is mediated by a sacred meal, in which God Himself is objectively present as both mediating priest and sacrificial gift. Of course, the idea of celebrating fellowship and communion with God was already implicit in the Levitical practice of the Peace Offering. One cannot stress too much the theological sophistication of the Aaronic Ritual.
The Sacrifice of Redemption
The only (but profound) justification and purpose of the bloody Aaronic Ritual was to prefigure and prepare the way for the rational and ethical sacrifice of integrity, love and obedience that Jesus made by his incarnation.
The kindness, consideration and tact that God showed towards (Wo)Man by becoming Man is unfathomable.
God took upon Himself the form of Man so that He who is of His own Nature incapable of experiencing pain, sorrow, anguish and death might endure these with His children.
The unflinching concern for and uncompromising and stubborn identification with sinful humanity is manifested by:

His anguish over the death of Lazarus, the One who He loved;
His washing of the Apostles feet, at their Last Supper;
His calm acceptance of betrayal by Judas, his friend;
His physical and emotional passion;
and by His death.
As St Paul says:
God shows his love for us in that while we were yet sinners Christ died for us .... For if while we were enemies we were reconciled to God by the death of his Son, much more, now that we are reconciled, shall we be saved by his life .... If, because of one man's trespass, death reigned through that one man, much more will those who receive the abundance of grace and the free gift of righteousness reign in life through the one man Jesus Christ. Then as one man's trespass led to condemnation for all men, so one man's act of righteousness leads to acquittal and life for all men. For as by one man's disobedience many were made sinners, so by one man's obedience many will be made righteous. [from Rom 5:8-19]
The Messiah's conscious obedience to God's will by a free act of righteousness, the dedication of his life to the purpose of redeeming (wo)mankind at all cost, knowing that this would mean death for Him:
directly effected reconciliation between (Wo)Man and God (exactly as Ezekiel, Joel and Jesus ben-Sirah envisaged) and as Isaiah foretold in his saga of the Messiah as the Suffering Servant of God [Is 52:13:-53:12].

God in Christ refused to relinquish His alliance with humanity in the incarnation, even in the face of death.
Because of this, no possible basis or excuse for continued or pretended alienation could be sustained.
It is as if the plaintiff in some mythical legal case (and I insist that there never was or could have been such a case in reality, this is just an analogy) had insisted on writing off a debt owing to him by the defendant.
On the Cross, Jesus reached out his incarnate hands towards His Father God on one side and His Brother Man on the other and refused to let go of either, though sin threatened to tear his Sacred Heart in two.
Jesus acted out (and so proclaimed, proved, and exemplified) God's unflinching love for all His Creation [Wis 11:23-12:2].

was an act of such valour that, considering also that it was an act of one who was God as well as Man, it was superlatively momentous and meritorious:

At the Last Supper, the Life of the Messiah was shown to be the perfect Communion Sacrifice; as Jesus washed the feet of his friends [Jn 13:3-15].
On Calvary, the Life of the Messiah became an indefinitely adequate Sin Offering, reparation, apology or expiation for all (Wo)Man's hardhearted stupidity, malice and cruelty [Mat 26:27-28].

Apart from the Redemption, Man stands before God on sufferance: safe in the communion of love but conscious of his utter inadequacy.
Because of the Redemption, Man can hold his head up in pride: knowing that whereas in Adam, Man originally failed; in Jesus, Man finally succeeded "For as in Adam all die, so also in Christ shall all be made alive." [1Cor 15:22].

In the resurrection and ascension (where Jesus was taken up, like the smoke of a burnt offering: accepted into Heaven), the Life of the Messiah also becomes the ultimate celebration of God's power and virtue: the true worship offering or Holocaust.

No one has ascended into heaven but he who descended from heaven, the Son of man. And as Moses lifted up the serpent in the wilderness, so must the Son of man be lifted up, that whoever believes in him may have eternal life. [Jn 3:13-15]

And when he had said this, as they were looking on, he was lifted up, and a cloud took him out of their sight. And while they were gazing into heaven as he went, behold, two men stood by them in white robes, and said, "Men of Galilee, why do you stand looking into heaven? This Jesus, who was taken up from you into heaven, will come in the same way as you saw him go into heaven." [Acts 1:9-11]

But grace was given to each of us according to the measure of Christ's gift. Therefore it is said, "When he ascended on high he led a host of captives, and he gave gifts to men." But grace was given to each of us according to the measure of Christ's gift. (In saying, "He ascended," what does it mean but that he had also descended into the lower parts of the earth? He who descended is he who also ascended far above all the heavens, that he might fill all things.) [Eph 4:7-10]
The rational oblation of the Mass
Given the relationship between Calvary and the unbloody Sacrifice of the Mass on the one hand and and the bloody sacrifices of the Temple on the other, I think it an unavoidable conclusion, that there is no necessity for the Levitical Sacrifices to be continued. This is just as well, as in fact they are not being! That which they were meant to pre-figure is now a present every-day reality "Types and Shadows have their passing, now the Newer Rite is here" [from the famous hymn by Thomas Aquinas]. On the other hand, it is difficult to see any harm with them being recommenced, as long as it were understood that their purpose was cultural and symbolic: as had always been the case, rather than efficacious in "dealing with sin"; which had never been the case.
St Paul on Law and Grace
Making sense of St Paul's teaching is complicated by the fact that he manifestly does not use the word "law" to mean uniformly the Mosaic and/or Levitical codes. Sometimes he speaks of "the law of the Spirit" and "the law of sin" (or the flesh) and contrasts both with "the Law" per se [Rom 8:1-4]. Nevertheless, the Apostle has a great deal to say about the Mosaic Law's impotence to deal with sin:
Now we know that whatever the law says it speaks to those who are under the law, so that every mouth may be stopped, and the whole world may be held accountable to God. For no human being will be justified in his sight by works of the law, since through the law comes knowledge of sin. [Rom 3:19-20]
For I through the law died to the law, that I might live to God. I have been crucified with Christ; it is no longer I who live, but Christ who lives in me; and the life I now live in the flesh I live by faith in the Son of God, who loved me and gave himself for me. I do not nullify the grace of God; for if justification were through the law, then Christ died to no purpose. [Gal 2:19-21]
For all who rely on works of the law are under a curse; for it is written, "Cursed be every one who does not abide by all things written in the book of the law, and do them." Now it is evident that no man is justified before God by the law; for "He who through faith is righteous shall live" [Gal 3:10-11]
Is the law then against the promises of God? Certainly not; for if a law had been given which could make alive, then righteousness would indeed be by the law. [Gal 3:21]
and its role as witness for the prosecution, highlighting (Wo)Man's failures:
Law came in, to increase the trespass; but where sin increased, grace abounded all the more [Rom 5:20]
without contributing to putting them right. Indeed, he sometimes seems to describe the Law as a malign influence
While we were living in the flesh, our sinful passions, aroused by the law, were at work in our members to bear fruit for death. But now we are discharged from the law, dead to that which held us captive, so that we serve not under the old written code but in the new life of the Spirit. What then shall we say? That the law is sin? By no means! Yet, if it had not been for the law, I should not have known sin. I should not have known what it is to covet if the law had not said, "You shall not covet." But sin, finding opportunity in the commandment, wrought in me all kinds of covetousness. Apart from the law sin lies dead. I was once alive apart from the law, but when the commandment came, sin revived and I died; the very commandment which promised life proved to be death to me. [Rom 7:5-10]
This, I think, is generally taken by Christians to imply that the Mosaic Law was largely a waste of time, and that "we are well shot of it". Indeed the Apostle seems to be conscious that his doctrine tends to this conclusion:
Do we then overthrow the law by this faith? By no means! On the contrary, we uphold the law. [Rom 3:31]
and tries hard to forestall it. He does so by arguing that the Law, while good in itself, and intended to reinforce the dictates of conscience:
Why then the law? It was added because of transgressions .... before faith came, we were confined under the law, kept under restraint until faith should be revealed. So that the law was our custodian until Christ came, that we might be justified by faith. [from Gal 3:19-24]
because of (Wo)Man's fallen nature in fact exacerbated the situation:
For sin, finding opportunity in the commandment, deceived me and by it killed me. So the law is holy, and the commandment is holy and just and good. Did that which is good, then, bring death to me? By no means! It was sin, working death in me through what is good, in order that sin might be shown to be sin, and through the commandment might become sinful beyond measure. We know that the law is spiritual; but I am carnal, sold under sin. [Rom 7:11-14]
Note that it cannot be taken from the Galatians passage that Paul believed that "Justification by Faith" was only possible after the Redemption, though this might seem his meaning here, because he has only just argued [Gal 3:6] that Abraham was justified by faith before he was even circumcised!

St Paul clearly envisages that many Israelites wrongly perceived the Law as a means to obtain righteousness:
What shall we say, then? That Gentiles who did not pursue righteousness have attained it, that is, righteousness through faith; but that Israel who pursued the righteousness which is based on law did not succeed in fulfilling that law. Why? Because they did not pursue it through faith, but as if it were based on works. They have stumbled over the stumbling stone. [Rom 9:30-32]
and in so doing, twisted it from being based on repentance and love, into a thing of their own making:
For, being ignorant of the righteousness that comes from God, and seeking to establish their own, they did not submit to God's righteousness. [Rom 10:3]
but points out that they had some justification in doing so:
Moses writes that the man who practices the righteousness which is based on the law shall live by it. [Rom 10:5]

You shall do my ordinances and keep my statutes and walk in them. I am the LORD your God. You shall therefore keep my statutes and my ordinances, by doing which a man shall live: I am the LORD. [Lev 18:4-5]

I gave them my statutes and showed them my ordinances, by whose observance man shall live. [Ez 20:11]
However the phrase "shall live" cannot mean "inherit eternal life", or anything similar, as the Torah knows of no such concept. Obviously, God is "pleased" if his people obey his Law and so "do Justice", just as obviously God is "angry" if they do not. In a simple sense, therefore (wo)men ingratiate themselves with God in as far as they obey the Law and alienate themselves from God in as far as they break it. The idea of a status of being "saved" or "justified" does not arise here. As there is no status, there is no question of a means of meriting that status. Right relationship with God, righteousness, is a continuing process, not a static condition. It is a question of being God's friend. These texts may be nothing more than emphatic comments to the effect that man is meant to live a life characterized by observance of the Law, or that observance of the Law is good for man and helps him to live and/or prosper. They do not have to be taken as meaning "if you obey all these rules then you will earn a spiritual reward and God's deserved approbation".

He also links the continuance of circumcision with this attitude
For freedom Christ has set us free; stand fast therefore, and do not submit again to a yoke of slavery. Now I, Paul, say to you that if you receive circumcision, Christ will be of no advantage to you. I testify again to every man who receives circumcision that he is bound to keep the whole law. You are severed from Christ, you who would be justified by the law; you have fallen away from grace. [Gal 5:1-4]
and also with an improper "glorying in the flesh" [Gal 6:13] yet he also says (more reasonably, it might seem) that the issue of circumcision or uncircumcision is of no importance:
For through the Spirit, by faith, we wait for the hope of righteousness. For in Christ Jesus neither circumcision nor uncircumcision is of any avail, but faith working through love. [Gal 5:5]

For neither circumcision counts for anything, nor uncircumcision, but a new creation. [Gal 6:15]
Moreover, St Paul himself had Timothy circumcised!
A practical not a theoretical problem.
I believe that it possible to reject what I take to be the standard interpretation of St Paul's teaching as "a repudiation of the Law as a thing of little purpose whose time was past". I suggest that St Paul was addressing an urgent pastoral situation as he found it in practice, not some grand theoretical situation. As I have already indicated, the Mosaic Law was never intended, either by God or Moses, to deal with sin. It was concerned with social cohesion, public order, propriety, hygiene and ritual purity. Sin was supposed to be dealt with, as it always had been and always would be: by contrition, repentance and reparation. Unfortunately, the fact that the Mosaic Law in part dealt with matters of public morality (Usury, Adultery, Theft etc.) led some to the view that righteousness was to be identified with observance of the Mosaic code and its ramifications and elaborations [Mat 23:16-25] as propounded by traditional [Mat 15:1-9] commentators on and implementers of the Law.
Priests, Scribes and Pharisees
In Jesus' time, the Jewish Religious authorities were divided into two factions. The Sadducees were the "hereditary peers". They were the ruling priestly class, counting their decent from Zadok [2 Sam 8:17, Ezra 7:2, Ezek 40:46, 48:11]. In general opposition to these "reactionary forces" were arrayed the "bourgeois" Pharisees. These were the "scribes and rabbis": those with a good theological education who were themselves the religious teachers of the general population. The National Assembly or Council of Elders, the Sanhedrin was composed of representatives of these two groups.

The Sadducees were conservatives. This made them less guilty of elaborating the Torah and of intruding petty man-made laws into the interstices of life, but it also made them suspicious of anything "novel" (i.e. subsequent to Moses!) They were, therefore, less open to the positive message of the Prophets. The Pharisees held more sophisticated and flexible theological views. They were more optimistic about God's plans and purposes for Mankind. In accordance with the teachings of the later scriptures, they believed in the Immortality of the Soul [Wis 3:4, 5:15, 15:3] and the Resurrection of the Body [Dan 12:2, 2 Mac 7:11-14]. They were also inclined to extend the application of the Law beyond the direct injunctions of the Torah by analogy and by an attempt to understand the rationale behind its teaching. While well intentioned, this tended to an excessive legalism and concern for propriety. Both Sadducees and Pharisees, however, tended (but not uniformly!) to the view that righteousness was something to be worked for and earned by effort and only attained by scrupulously fulfilling the terms of the Mosaic Law.
St Paul's protestations
It was against this mistaken view of the Law that St Paul protested. After all, he had been a Pharisee himself [Pilip 3:5], and one that had joined forces with the Sadducees [Acts 9:14] in one of the few things that the two parties could agree on: persecuting the infant Church as a heretical sect. He must have been very familiar with the commonly held but mistaken view of the Law as a justification for complacency and conceit [Lk 18:9-14]. Quite possibly he had held this view himself. When the Apostle insists that observance of the Law cannot obtain righteousness [Rom 3:20, Gal 2:21, 3:11, 3:21], he is saying something that shouldn't ever have needed to have been said. The fact that he felt that it did need to be said indicates not that the Law was futile in its original purpose, but only that a large proportion of the Hebrew Religious Elite had come to a wrong view of its role. They had also come to perceive circumcision as the crucial act by which a man became acceptable to God. They had forgotten that it was in fact a noble badge of office which obligated its bearer to a special service to God: witnessing before the Nations to the importance of doing Justice and being Merciful, and the interconnectedness of an ethical life-style and religious observance. Thus the Law, and circumcision, though approvable and pius in themselves had, because of human conceit, become a cause for stumbling [Rom 7:11-14].
The Oecumenical Council of Florence
According to Pope Eugenius, teaching solemnly in Council:
The holy Roman church, founded on the words of our Lord and Saviour .... firmly believes, professes and teaches that the legal prescriptions of the old Testament or the Mosaic law, which are divided into ceremonies, holy sacrifices and sacraments, because they were instituted to signify something in the future, although they were adequate for the divine cult of that age, once our lord Jesus Christ who was signified by them had come, came to an end and the sacraments of the new Testament had their beginning .....
I consider this to be an overstatement.
I concur that some aspects of the Mosaic Code became superfluous.
I accept that others were antagonistic to the opening up of the Church to Gentiles.
I note that it is only "the legal prescriptions" of the Torah that are referred to.
The ethical teaching bound up in the Torah (e.g. the Decalogue) is not meant to be included.
The Church regularly adopted pagan customs into her ceremonies and observances.

She was keen to uphold the principle of tithing as a revenue stream to support the clergy.
The synaxis (the first part of Holy Mass) is based on Synagogue worship.
The Eucharist proper is based partly on the domestic Sabbath ritual and partly on the Passover meal.
Hence the ceremonies surrounding the sacraments of the New Covenant

could have been,
should have been and
in fact were based on Jewish customs.

There is no clear dividing line between Jewish and Christian ritual, the latter is derivative of the former.
More of the Jewish ritual could have been preserved (or be now adopted).
.... Whoever, after the passion, places his hope in the legal prescriptions and submits himself to them as necessary for salvation and as if faith in Christ without them could not save, sins mortally ....
This is shooting down a straw man. It was never part of the authentic Hebrew Tradition to place hope for salvation in the observance of legal prescriptions. Rather such hope was placed in God's Mercy which was always available to those who repented of and made reparation for their sins. The propositions condemned here are extreme and entirely foreign to the account of the Hebrew tradition that I have already given, no less than the Gospel!
.... It does not deny that from Christ's passion until the promulgation of the gospel they could have been retained, provided they were in no way believed to be necessary for salvation. But it asserts that after the promulgation of the gospel they cannot be observed without loss of eternal salvation.....
The significance of this statement hinges on the word observed. It is also not clear which are "the legal prescriptions .... that could have been retained" until Pentecost(?) Moreover, it is at this point that the argument fails. Note that no reason is even hinted at for the final assertion. A "because" is required and none given.
....Therefore it denounces all who after that time observe circumcision, the sabbath and other legal prescriptions as strangers to the faith of Christ and unable to share in eternal salvation, unless they recoil at some time from these errors....
Here there is a partial clarification of what is meant by "legal prescription". Of course there is a problem, as the Church has been very keen on Sabbath observance, under pain of mortal sin. A change of day from Saturday to Sunday is hardly to the point if similar prescriptions concerning that day are enforced. It seems to me that this text is only really about circumcision, but that a clumsy attempt is being made to set the single issue that it is about to tackle in a wider context.
....Therefore it strictly orders all who glory in the name of Christian, not to practise circumcision either before or after baptism, since whether or not they place their hope in it, it cannot possibly be observed without loss of eternal salvation. [Bull of Union with the Copts]
And there we have it! The only "legal prescription" specifically forbidden is circumcision, and the "theys" become two "its". Note the extravagance of this decree. It condemns as mortal sin the mere observance of circumcision itself: whatever the intention of the persons doing the "observing". Notice that observance is implicitly equated to practise by the fact that a strict order is given not to do the latter because the former is sinful. Unless the two (practice and observation) are meant to be one and the same, as any simple way of taking the passage would anyway have it, this is a nonsense. It would therefore seem that circumcision for entirely hygienic or more serious medical reasons is strictly forbidden, even though in such a context no-one is "placing hope in it" (for salvation, as previously explained by Eugenius, one presumes). I suppose that ad-hoc circumcision for specific medical reasons might be acceptable as long as it didn't become common practice to circumcise most boys as some sort of precaution: as is the case in the USA. Certainly this decree, if it means anything, outlaws any quasi-religious form of circumcision, even one that has only sociological or cultural significance. Whereas it might be fine to wear a specific kind of ear-ring, or cut one's hair or paint one's toenails in a certain manner to signify some cultural allegiance; apparently it is mortally sinful to be circumcised! This is, of course, more or less what we have seen St Paul taught [Gal 5:1-4], just before saying that it didn't matter whether one was circumcised or not! [Gal 6:15]

Above all, it must surely be significant that Paul had Timothy circumcised:
"Paul wanted this man to go with him; and he took him and circumcised him because of the Jews who were in those parts, for they all knew that his father was a Greek." [Acts 16:3]
According to Florence, both the Apostle Paul and his prodigy Timothy must have lost their eternal salvation in this act!

It has been argued that this decree only applies to the Egyptian Gentile Christians to which it was addressed by Pope Eugenius, and that the retention of circumcision by the Coptic Church as a matter of policy and rite was the issue here. Whether or not the Coptic Church retained (or still retains!) some form of circumcision is hardly to the point. After all, there must have been some pretext for this declaration. The declaration is not addressed just to the Copts, but to "all who glory in the name of Christian" and says that circumcision "cannot possibly be observed without loss of eternal salvation".

Just to make my position clear:
This decree condemns any practice or observance of circumcision for Christians, under pain of mortal sin.
By extension it condemns "other legal prescriptions" and says that those who observe them are damned.
It claims to do so for the reason that they "cannot be observed without loss of eternal salvation".
However it does not establish that this reason is true.
I suggest that the motivation behind the condemnation is the conviction that any such practice promotes and suggests the heresy that its observance is necessary to salvation, even if the practitioners do not themselves believe this.
Ad hoc circumcision for medical reasons might plausibly escape the condemnation.
The USA practice of almost universal circumcision cannot escape the condemnation.
No common practice of circumcision can do so, if the text is not to be eviscerated of all meaning.
It implies that all practising Jews are damned. This is made explicit three paragraphs later on in the Bull.
It is not an infallible definition, though it is an example of solemn teaching of the Extra-Ordinary Magisterium.
I consider this teaching to be misconceived, unhelpful and wrong.
How does the Gospel fulfil the Mosaic Covenant?
On one level, the Gospel is a simple continuation of the earlier dispensation. This is especially clear once it is seen as going back through Abraham (as well as Moses) to Noah and Adam. The main principles of continuity are: belief in One God; the central importance of Social Justice; Love for God and Neighbour; forgiveness for sins always being available after sincere repentance and suitable reparation; and the hope of Eternal Life. As I have already pointed out, many of the forms of the Hebrew tradition are continued within the Catholic; more might have been and others still could be taken up again.

It could be argued that the only substantial point of disagreement between the Jewish and Christian faiths (as opposed to matters of external observance) is whether or not Jesus is Messiah or not! The central Christian doctrine of the Trinity follows from the acknowledgement of Jesus ben Joseph as Messiah, as he in fact revealed himself to share in the Divine Nature [Mk 2:5-11, Jn 8:58, 14:10-11]. There are other points at dispute, but many of these are more questions of arguments about distortions of Judaism and Catholicism. For example, Jews sometimes criticize Catholicism for proffering a too easy escape from moral accountability through its doctrine and practice of "forgiveness on demand". This criticism is justified where people do not take seriously the Catholic doctrine of purgatory, the duty to make reparation for sin, and the "temporal punishment" that remains after repentance (unless this is accompanied by perfect contrition).

On another level, the Gospel does involve an abrogation of parts of the Mosaic Covenant. It does so not by robbing it of value, but because the one envisaged the other and now that its testimony is accomplished it can "retire in triumph". We have read St Paul's words on this subject, as also the corroborative teaching of Pope Eugenius.
What should be done now?
I have attempted to establish that the difference between Christian and Jewish doctrine, as opposed to practice, is not great. Certainly there is no obvious difference regarding the matter of "Justification by Works". Both religions teach that God gladly accepts as His friend the penitent sinner and that it is the business of the man who loves God to strive, with God's help, after holiness.

I regret that only a minority of the Hebrew Nation became Catholics at the start of the Church, and fewer have accepted the Messiahship of Jesus in later years. I regret that those that have done have been forced to give up all outward Jewishness and that there is so little acknowledgement within the Church of the Hebrew heritage upon which the Catholic faith is founded. Historically, the Church has spent much effort on condemning Jews as God Killers, Usurers, Social Subversives and Scoundrels and little on praising the divine nobility of the Jewish faith. Perhaps not all aspects of Talmudic Judaism are faithful to the truth of the Law and the Prophets. Certainly, not all aspects of Contemporary Catholicism are authentically Apostolic! All have sinned, and fall short of the glory of God, and the man with a beam in his eye should not so readily point out the speck in a neighbours!
Should all Hebrews become Catholics?
According to Pope Eugenius, teaching in Oecumenical Council at Florence:
.... all those who are outside the catholic church, not only pagans but also Jews or heretics and schismatics, cannot share in eternal life and will go into the everlasting fire which was prepared for the devil and his angels, unless they are joined to the catholic church before the end of their lives .... and that nobody can be saved, no matter how much he has given away in alms .... unless he has persevered in the bosom and the unity of the catholic church. [Bull of Union with the Copts]
On this basis, it is obvious that all Hebrews should become Catholics! However, I do not take this teaching very seriously as it ignores the doctrine of "Invincible Ignorance" which is just as applicable to Jews as to Western Evangelicals or Eastern Orthodox.

On a deeper basis, as a Catholic, I cannot say anything other than the same: just because I believe that Jesus is the Messiah.
What is the status of practising Jews who do not become Catholics?
It is manifest to me that a Hebrew who in good faith practices the Jewish faith is at least close to the Kingdom of God. It must be very difficult for a typical Jew, given the generally appalling conduct of the Catholic Church towards the Hebrew Nation, to give serious consideration to Her claims on behalf of the Messiahship of Jesus: especially when these are typically couched in terms detrimental of Judaism. Jesus' criterion "By their fruits ye shall know them", originally aimed at the Pharisees, is now apt for Catholics as a body. On this basis, a large majority of practising Jews must be "invincibly ignorant". As such, they will be "joined to the Catholic Church" at the very moment of death, at their particular judgement. Their salvation will be disclosed as being through a Messianic faith that was implicit throughout their lives, exemplified by "Love of God and Neighbour", and made explicit as they pass through the veil of death and come face to face with Him before the Heavenly Throne of Mercy.

This is no cause for complacency, either for the Jew to say:
"Why then, there is no need for me to consider the claims of the Church. If Jesus is the Messiah, you say that I will be saved by my present practice; if he is not, then I should certainly persevere in it!"
or for the Catholic to say:
"You speak well, I leave you in peace, my brother".
The point of becoming a Catholic is not to gain a status before God. That would be to make Baptism and Faith into "saving works": which they are not! All are saved by grace and by charity. Both are God's initiative. God will have the friends that he will, whether they be Jews or Greeks: whether through sacraments and the visible Church or outside both: Adam, Enoch, Melchizidech, Jethro, Abraham or Moses! The point of being a Catholic is to be able to know God more clearly as revealed by Jesus, and to be more intimate with Him in the Sacraments that Jesus instituted for the purpose of Love. The Gospel is Good News, something to rejoice in. It amounts to a putting into practice the admonitions of the Prophets and Sages to Do Justice, Pursue Wisdom and so be Friends of God.

Up to a point, a Jew can do all this as a Jew. That is why the (unfortunately named) doctrine of "Invincible Ignorance" allows for their salvation. However, it is impossible for a Jew to have the intimacy with God that is possible for the Catholic in Holy Communion or the Sacrament of Penance.

Moreover, I am convinced that, amidst the trials and temptations of life, it is much easier to be virtuous when one has a clear hope for Eternal Life and the dear face of Jesus, the Beloved, always before one's eyes. I do not doubt that many non-Christians have lived and died heroically in and for Justice. Neither do I doubt that I find righteousness an easier matter as a Christian than I would either as a non-believer, or as someone who did not know the love of the Sacred Heart. My love of and commitment to God is a poor thing, not worthy of much confidence. It is kept alive by the continuing encounter with Jesus, who is my brother and friend as well as my Lord Messiah and my God. Broad is the way to destruction, and many are they that set off along it. I know myself the seductive power of bitterness and despair. I am glad of every grace and help I receive that keeps me from straying too far from the narrow path that leads to the Heavenly Jerusalem.
Should Hebrews who become Catholics repudiate the Mosaic Law?
I am sad that this question should even be asked. My answer is simple: no! "Provided they were in no way believed to be necessary for salvation", many observances could be retained by Hebrew Catholics. Personally, I would encourage any Hebrew Catholic to do so. Obvious examples are (and please pardon my ignorance):
Circumcision.
Bar Mitzvah.
Phylacteries.
Dietary laws.
The Friday night Sabbath meal.
A reasonable observance of rest on Saturday.
The Passover.
Yom Kippur.
None of these should be enforced on any-one, whatever their ethnicity. All Hebrew Catholics should be encouraged to observe as much as they find to be rewarding and personally helpful. As appropriate, gentiles could share in them. Many of these observances could be given a Christian flavour in a Catholic-Hebrew household. For example, the first few verses of the Gospel of John might be added to the standard text contained in the phylactery, a prayer remembering the passion of Christ added to the ritual of the Sabbath meal etc etc. I do not mean to suggest that there is any great advantage in making such modifications, just that they might be thought appropriate!

I see no significant difference, for example, between devotion to the Carmelite Scapular and the wearing of a phylactery. In my experience, some devotees of scapulars and novenas come very close to asserting that their favourite observances are necessary to salvation!
What has Catholicism to learn from Judaism?
This is difficult to answer as a gentile Catholic. I will make a brief attempt. I would value comments and suggestions from Hebrew readers, or anyone more familiar with the Jewish faith than myself.
A sense of community, mutual help and belonging.
Dignity in hardship.
A commitment to what is right because it is right and not because of expected reward.
Personal responsibility for the consequences of wrong-doing.
The superiority of Law over Autocracy.
The virtuous tension between the roles of prophet, priest and rabbi (teacher/theologian).
The willingness to stand out from society, when Justice and Integrity demand this.
Peace be upon Jerusalem, and upon her children.
---
Back to top