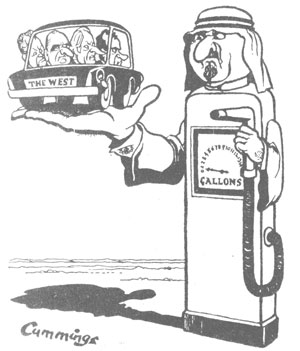 ---
[Arabs, Muslims Controlling the World] Will OPEC Dump the Dollar? [Our Arab Oil Giants "friends"] businessweek ^ | 11/21/07
Will OPEC Dump the Dollar? BusinessWeek Iran is pushing OPEC to shift away from pricing oil in dollars and instead to a basket of currencies that could include the euro. ...
http://www.businessweek.com/globalbiz/content/nov2007/gb20071120_087338.htm?chan=globalbiz_europe+index+page_companies
iran refuses to rule out oil as weapon
http://www.dailystar.com.lb/article.asp?edition_id=10&categ_id=2&article_id=86871
Can anyone explain what on earth gave Bush the idea that the Suadi Arabians are our friends? because it was not the "maginficent" 19 Saudi 911 Hijackers...
---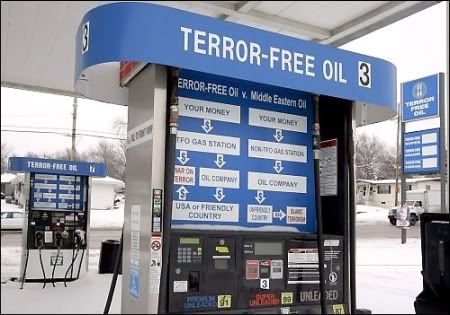 http://www.terrorfreeoil.org/

Cartoon In UAE Paper: Arab World Sitting On Oil, Hungry For Bread


Cartoonist: 'Amer Al-Zo'abi
Source: Akhbar Al-Arab, UAE, May 28, 2008
http://www.thememriblog.org/blog_personal/en/7671.htm