MORE NEW STORIES OF:
Doody, Death, and Dementia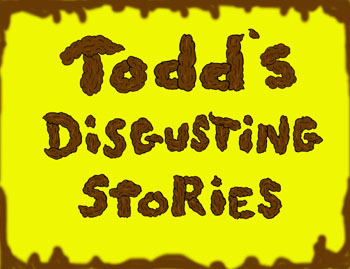 --------------------------------------------------------------------------------


Note from the author: I have decided to make some money off this stupid webpage to get on this big ecommerce bandwagon. If you are interested, I have fresh kidneys, hearts, and livers available upon request. Please email me for a price quote and allow for a 24 hour turnaround time.
Children's organs are available! All inquiries are kept confidential.

----------------------------------------------------------------------------
WARNING:
This page is visited only by murderers, freaks, retards, doodylovers, sex fiends,
cunters, psychos, nuns, warped brainerds, pee pee pants people, scummers, cockfucks, germ
hatred spreaders, burn victims, shit lickers, bloody boners, dead children, urine lovers, out of control secret killers, sex offenders, organ eaters, dumb assholes, rapists, diarrhea drinkers,
god haters, penises, swedish dorks, and limbless children.

If you are none of the above, you are not welcome here and if you continue onwards I'll have you killed.

-------------
Rules of entry:
Take your penis out.
Sign my guestbook.
Open a vein.
-------------
It is time for brown.
It is time for blood.
It is time to learn about God.
********************************************************************

TODD'S DISGUSTING STORIES IS PLEASE TO INTRODUCE....
THE FIRST SCRATCH AND SNIFF WEBPAGE ON THE NET!
ENJOY THE STENCH! RIGHT ON YOUR SCREEN!!!!



SCRATCH AND SNIFF DOODYBOX
JUST SCRATCH THE SCREEN AND SNIFF!
YOU'LL SMELL DOODY!!!*



**make sure you stick your finger in your butt before scratching screen
==========================================================================================

HERE ARE THE STORIES! CATEGORIZED FOR YOU FUCKS!!


DOODY





The Birth And Death of Doodyman
The Bus Ride
Brown Trend Setter
Doody Experiments
The Doody Liberation Movement
The History of the Doody
Jesus H. Doody
My Sleeping Angel
Pee Pee and Doody Get Married in the Toilet
Pee Pee Doody
The Pope Makes Poop
Proctological Super Surprise
Respectfully Brown
Supermarket Shit



DEATH

Arthur's Bad Day
The Art of Bashing
Balloween
Bored to the Bone
Clown of Thorns
Customer Served
Death Comes to Riverdale
Funning the Doctors
Greasing the Wheels
Having Fun with Guns and People
Lumberjacking
Me and You and a Dog named Crud
Murderama
Murder in the Church
Overthrowing Mickey

DEMENTIA

Alligator and Me
Beating Up A Retarded
Brainlizard
Bubba Saves the Day
A Celebration of Evolution
City Fisherman
Corroded Penis
A Fun Day in May
The Good, the Bad, and the Lysol Disinfectant Spray
Jimmy Cracked Head
The Living Room
Love is a Battlefield
Magic Man
Normal Day Mutation
Oiled Up for the Lightning Show
Pigeon Man Vents
Rearing my Ugly Head
Retarded Firefighting Hero
Roaches R Us
Surgical Deathday Party
Teaching My Dog to Attack
A Walk in the Town of Hell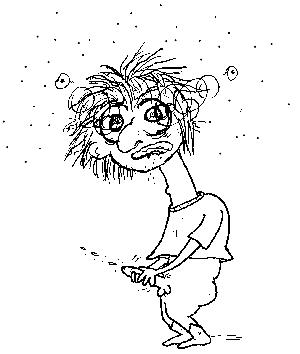 Lots of murderers and doodylovers sign my book...
Why not join them?
Sign Todd's Guestbook
See Todd's Guestbook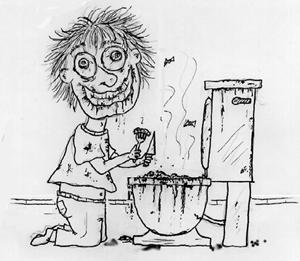 ---
ALSO VISIT TODD'S TOP TEN LISTS!!




P.S. I drop doody logs into your mother's mouth and she LOVES it!
FYI: One day I hope you get murdered.
All stories and art work copyright 1999 Todd Van Kirestadler.
All Rights Reserved.

Still Bored? Here are some Fun Activities