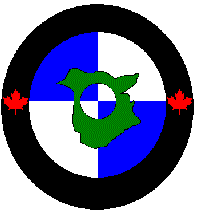 Our club is centred in Fredericton, New Brunswick, Canada where the majority of our members reside.

New Brunswick is one of Canada's Maritime provinces, located east of the state of Maine. See the maps below showing the location of New Brunswick, and of Fredericton within the province.

Membership is open to owners of BMW motorcycles (and enthusiasts). The club is affiliated with the BMW RA as charter number 60.